With the Kids Race, our sports weekend dedicated to trail running puts children in the spotlight! The Comblorane mini-trails, accessible from the age of 4, include 5 race formats specially designed for young budding athletes.
La Comblorane XS – Children's mini-trails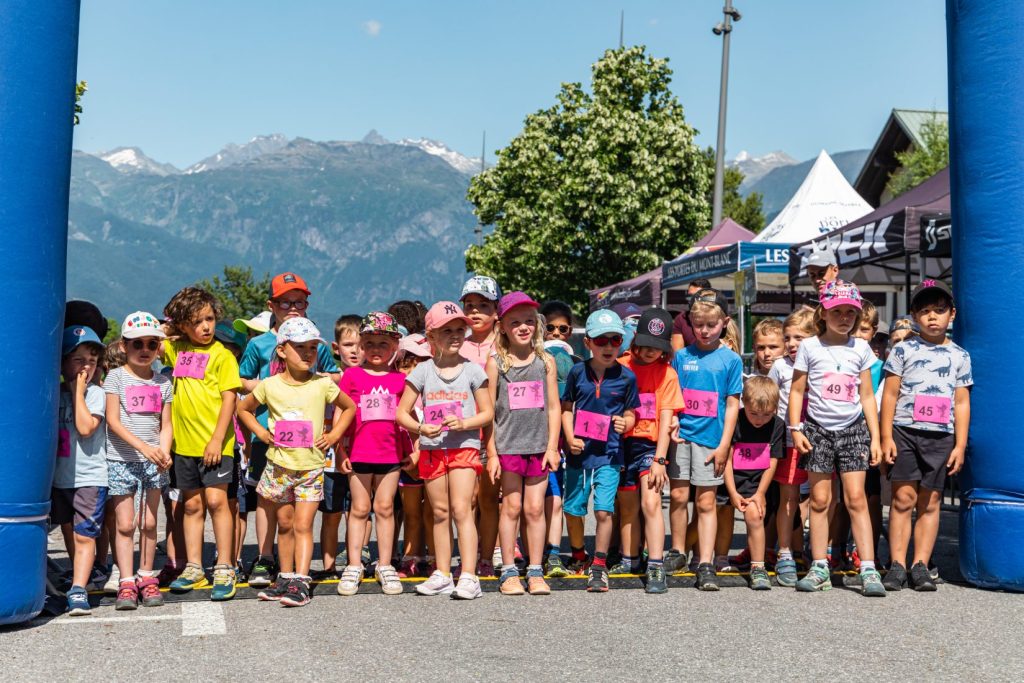 Saturday June 8, 2024 from 16 p.m.
The seeds of champions ready to take up the challenge will then be able to challenge themselves onpleasant routes – ranging from 400 meters to 4.5 km – around the biotope lake of Combloux. A sporting, fun and enriching experience in the great outdoors in perspective for the youngest.
Key information about children's races
Age categories for children's races
So that the sport remains a pleasure, the children's mini-trails of the Comblorane adapt to their different age categories.
| Categories | Date of Birth | Distance to go |
| --- | --- | --- |
| 4 6-years | between June 10, 2017 and June 10, 2020 | 400m |
| 7 9-years | between June 11, 2014 and June 9, 2017 | 800m |
| 10 11-years | between June 11, 2012 and June 10, 2014 | 1.3 km |
| 12 13-years | between June 11, 2010 and June 10, 2012 | 2.6 km |
| 14 15-years | between June 11, 2008 and June 10, 2010 | 4.5 km |
---