The white water activities will offer you a refreshing break and thrills. Canyoning, rafting or hydrospeed, the choice is yours!
Canyoning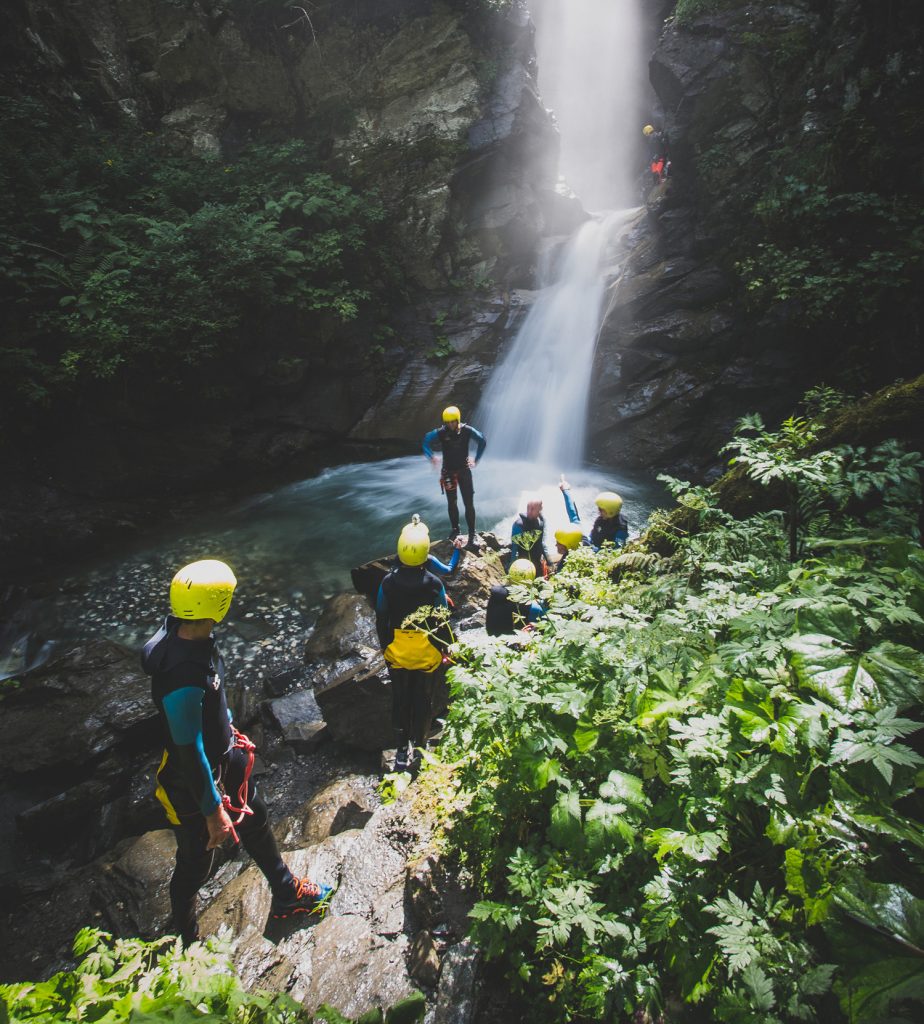 What is canyoning?
Canyoning is an outdoor sport that combines the characteristics of several sports activities such as caving, hiking, climbing and mountaineering. This activity is practiced in white water.
Equipped with safety equipment specific to canyoning, you will evolve in the bed of the rivers passing through gorges or narrow ravines. You will encounter waterfalls to cross by jumping, sliding or abseiling.
This activity is ideal for getting out of your comfort zone and sharing an emotional moment with family or friends!
---
Rafting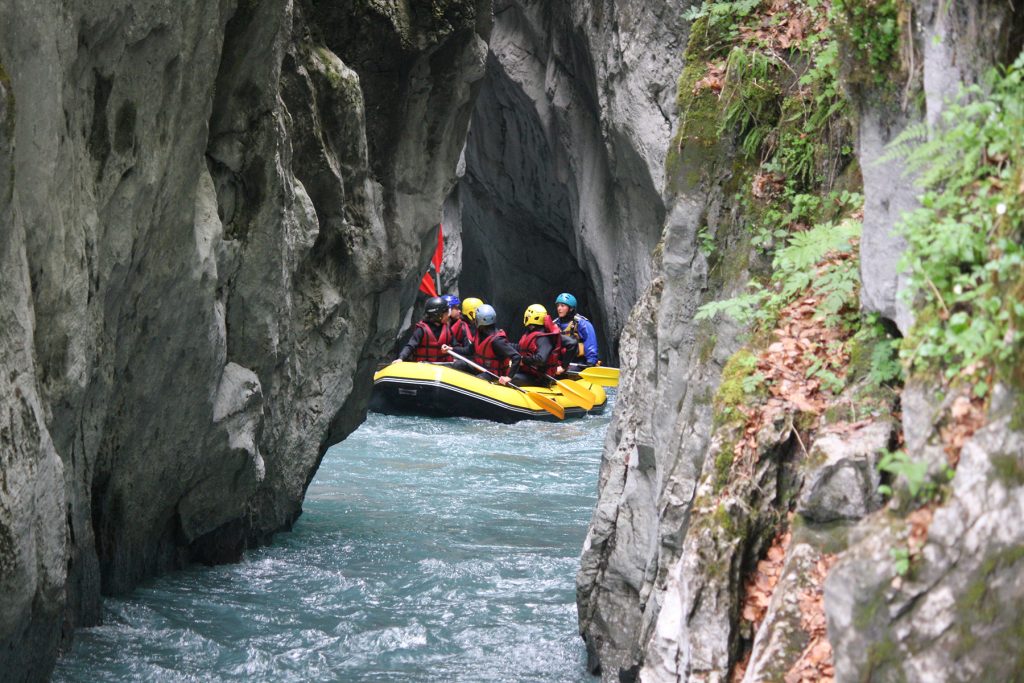 What is rafting?
Rafting, also called rafting, is a whitewater sport that takes place in a river. The objective is to descend the rapids in a boat handled alone or in a team.
Rafting activities near Combloux
---
Canoe-kayak and pack-raft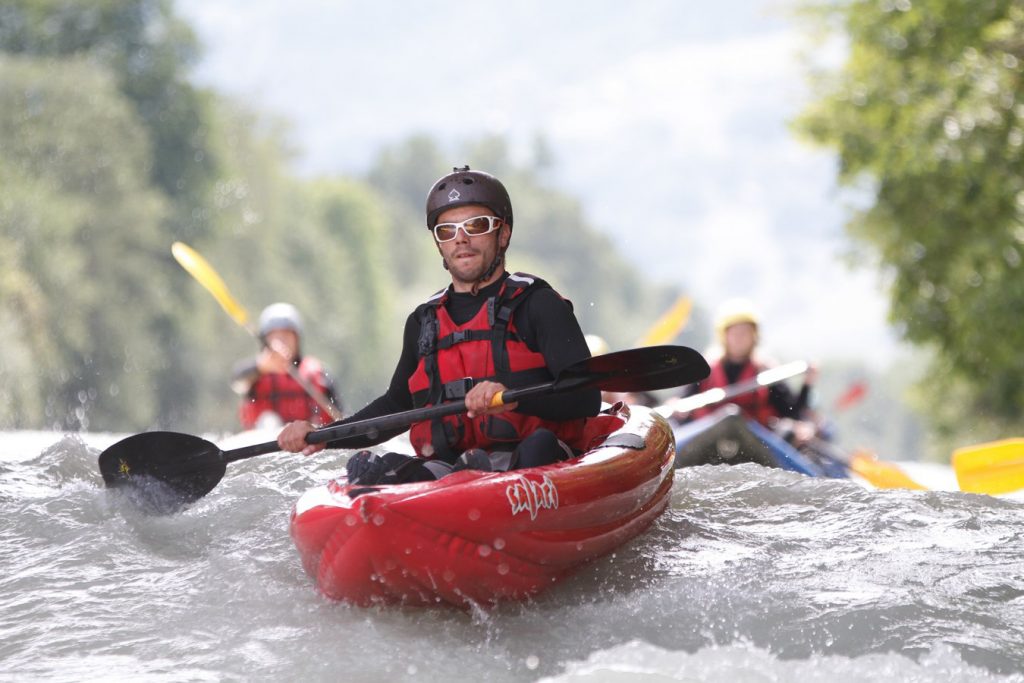 What is canoeing?
Generally a 1 to 2-seater boat, canoeing is a sporting and leisure activity on the water. The kayak differs from the canoe by the use of a double paddle and by the seated position, legs stretched out, while the canoe is practiced with a single paddle and in a kneeling or seated position with the legs bent.
---
The hydrospeed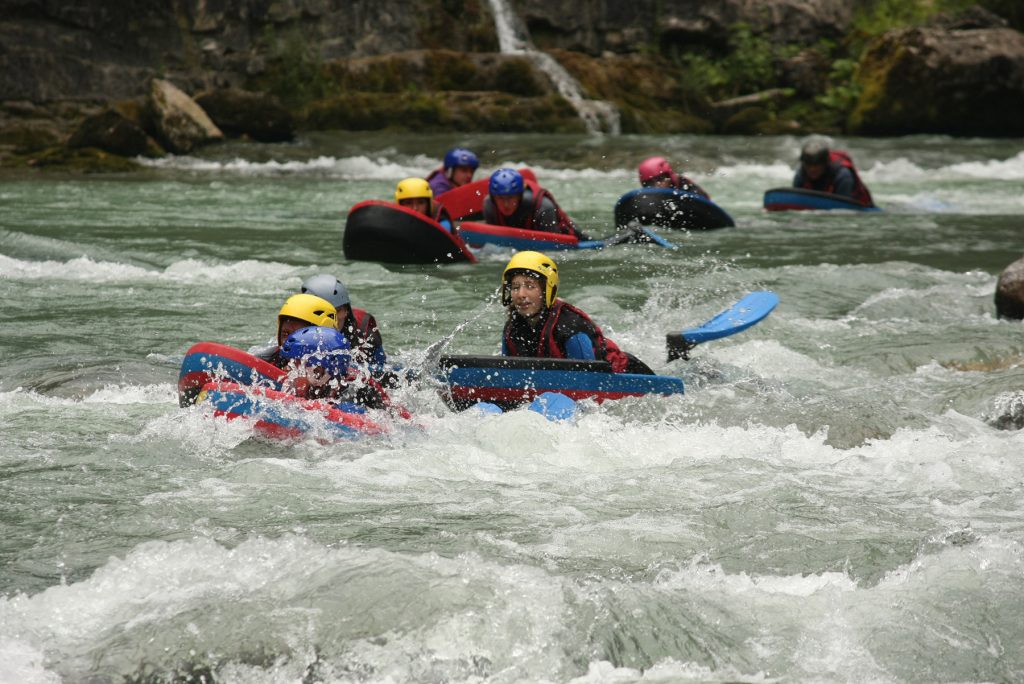 What is hydrospeed?
Hydrospeed is a sporting activity of swimming and sliding in which you descend the course of a river, using a float and flippers.
Equipped with a full wetsuit, flippers and a float, you are ready to go down the river head first.
---