For the rental of an apartment or a chalet, in a hotel, tourist residence, holiday centre, bed and breakfast, or on a campsite... Combloux offers you a wide selection of accommodation in the village or at the foot of the slopes ski.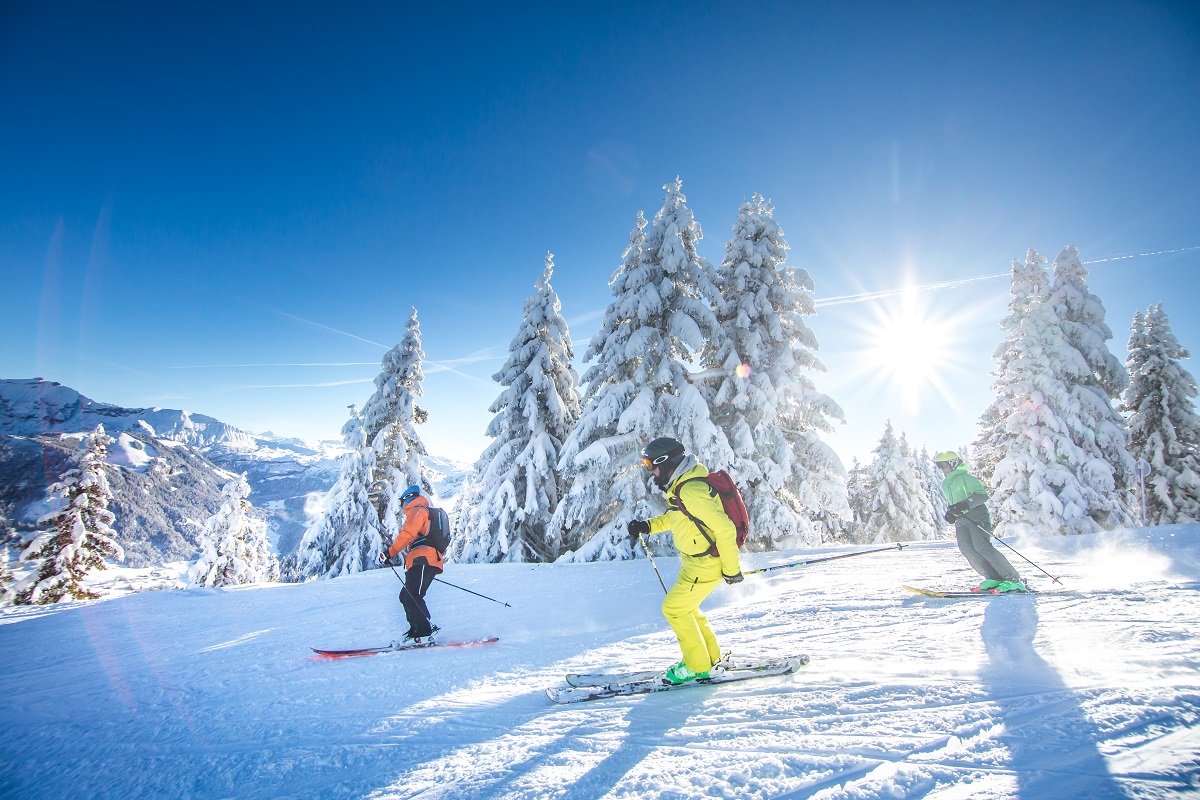 Your ski passes up to -40% with your accommodation
Book your vacation online
Whatever your desires for your holidays in Haute-Savoie, winter or summer, with your family, with your tribe, as a couple or even alone, in Combloux we necessarily have the accommodation that suits you.

Located in the heart of the Pays du Mont-Blanc, Combloux is a good base for enjoying a calm and green environment while benefiting from a wide range of activities on site or just a few kilometers away, and entertainment. from its neighbors Megève and Saint-Gervais-les-Bains.

Want to forget everything and wake up in a dream setting, facing Mont-Blanc? Don't wait any longer, Combloux is made for you!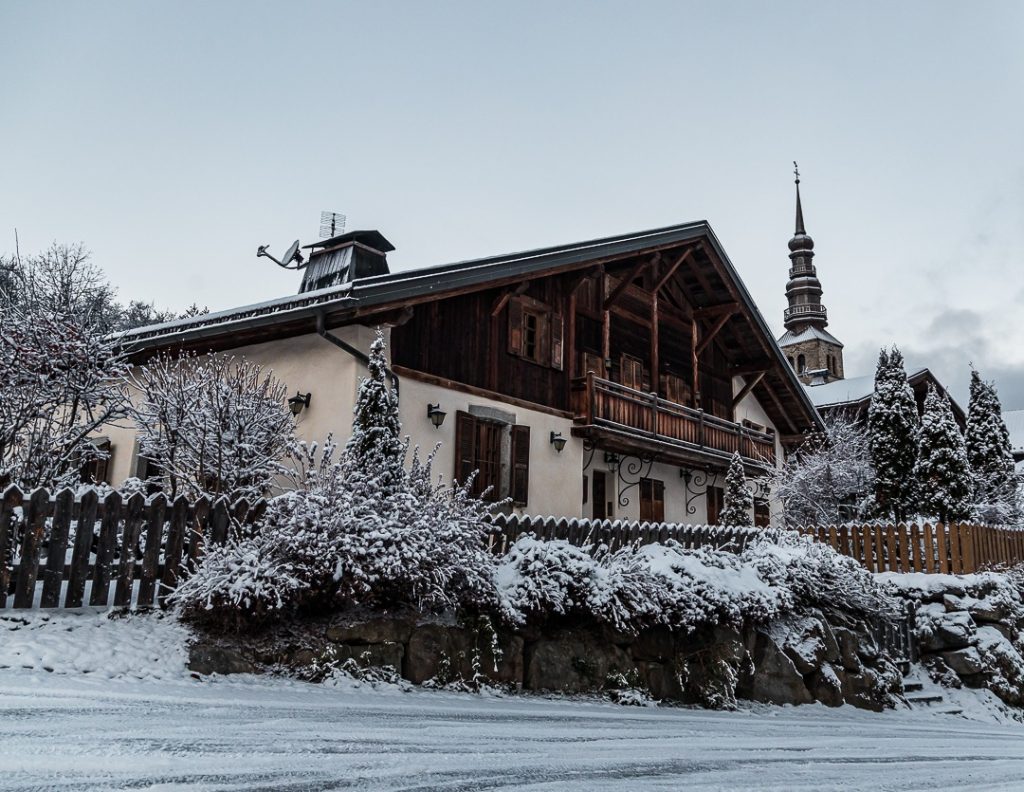 Renting a chalet or an apartment in Combloux
From studios to apartments with several rooms, not forgetting the comfortable chalet, renting accommodation in Combloux is the ideal choice for a peaceful family holiday. In the center of the resort to take advantage of the amenities or at the foot of the "Les Portes du Mont-Blanc" ski area so as not to lose a minute of skiing… The choice is yours!
To help you see more clearly in the rental offer, Combloux has developed the "Quality Comfort Accommodation" label. The number of hearts assigned to an apartment or chalet indicates its level of comfort.
---
Accommodation
For a few days of disconnection in the heart of the Alps or for a stay of a week or more, book a room in one of the hotels in Combloux and let yourself be carried away. From two to four stars, our hotels adapt to all budgets and all desires.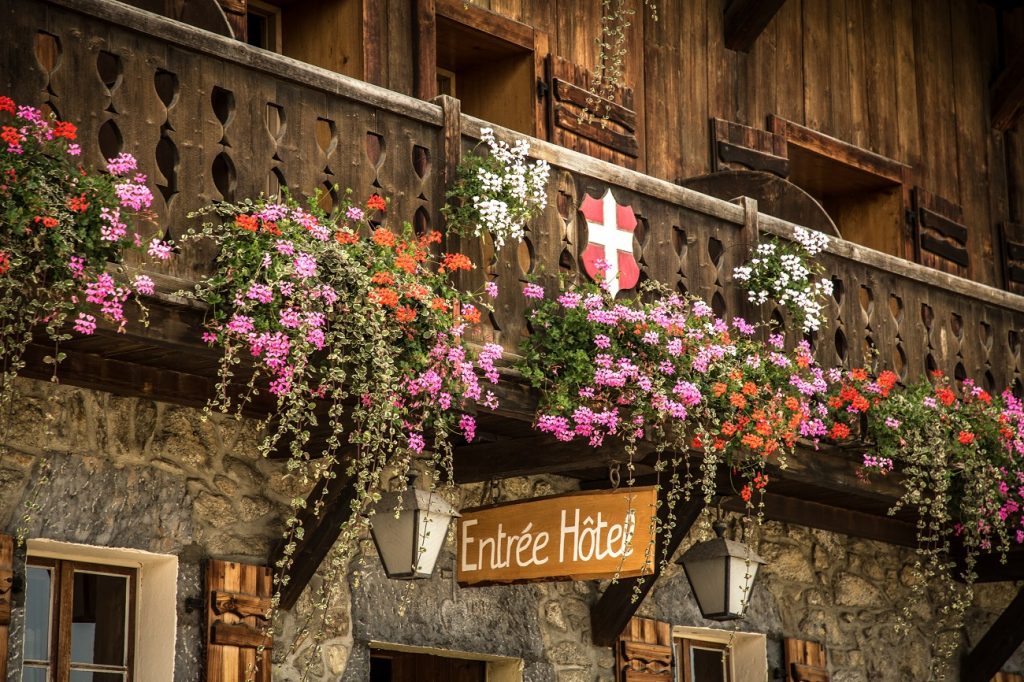 Your ski passes up to -40% with your accommodation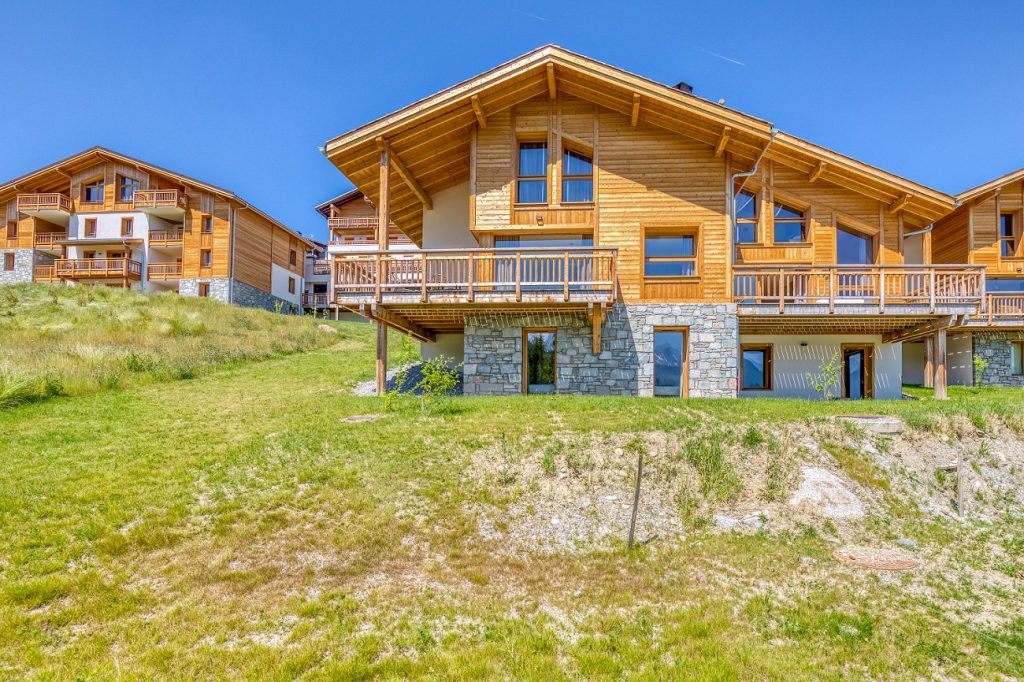 Tourist residences
Summer or winter, enjoy the comfort of a 2 to 5 room apartment or a fully equipped studio and quality services in our tourist residences. In the center of the village or near the ski slopes and hiking trails, the residences of Combloux are ideally located and offer you a breathtaking view.
---
The guest rooms
Spend a cocooning holiday in Combloux in a bed and breakfast, in a calm environment in the heart of nature. The owners will be delighted to share with you their love of the territory and some flavors of the Savoy region, for a stopover full of authenticity and conviviality.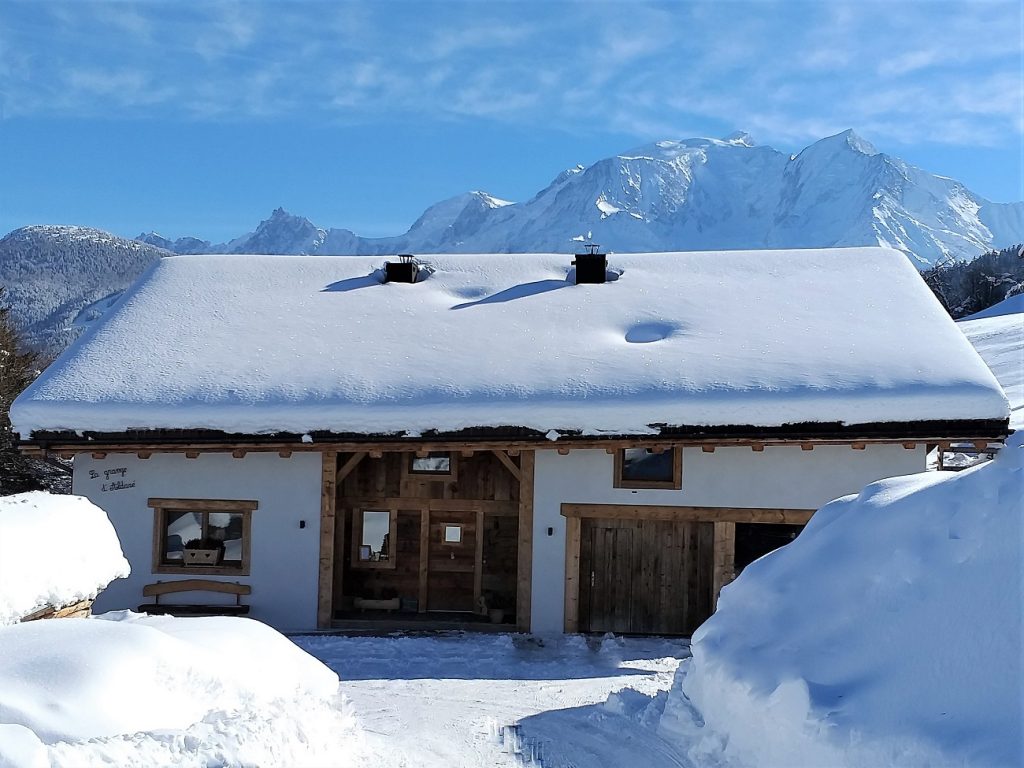 ---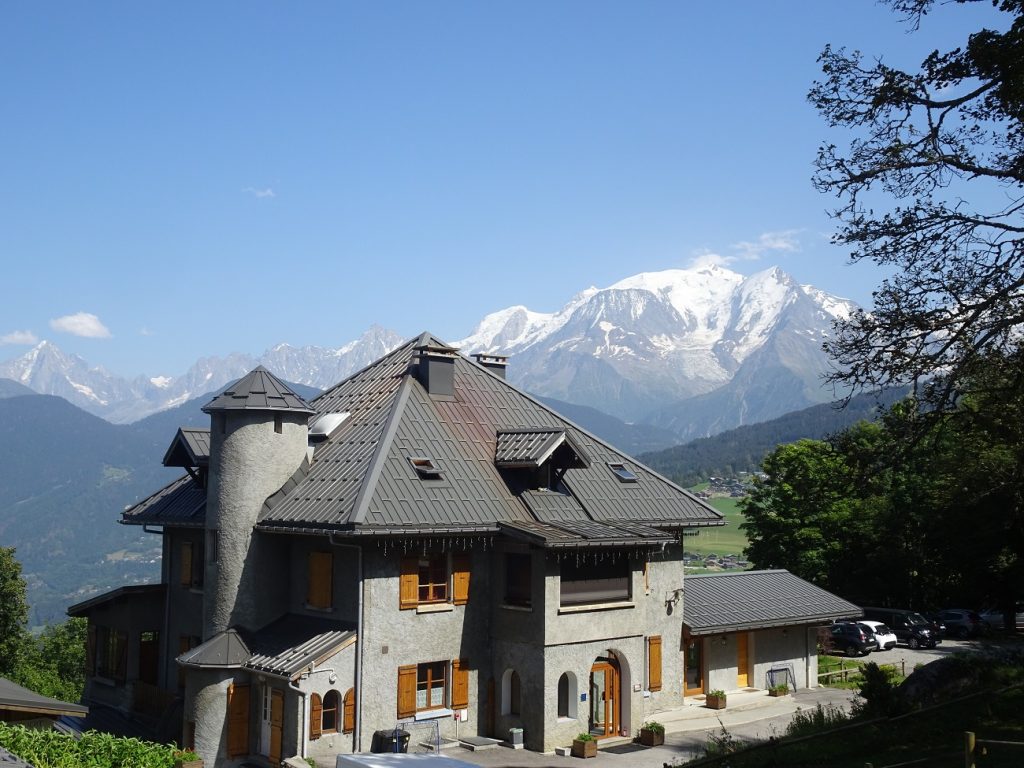 Holiday centers in Combloux
Our holiday centers welcome you to Combloux for a group stay in shared rooms, a discovery class for a school trip, or for a family celebration, summer camp atmosphere!
---
Unusual accommodation in Combloux
Combloux invites you to live an extraordinary experience. Sleep under the stars in a transparent bubble with top-of-the-range amenities, or nestled in an igloo at an altitude of 1600 m, like a real trapper from the far north. You will undoubtedly leave with memories full of memories of a night spent in the heart of nature, under the benevolent eye of Mont-Blanc.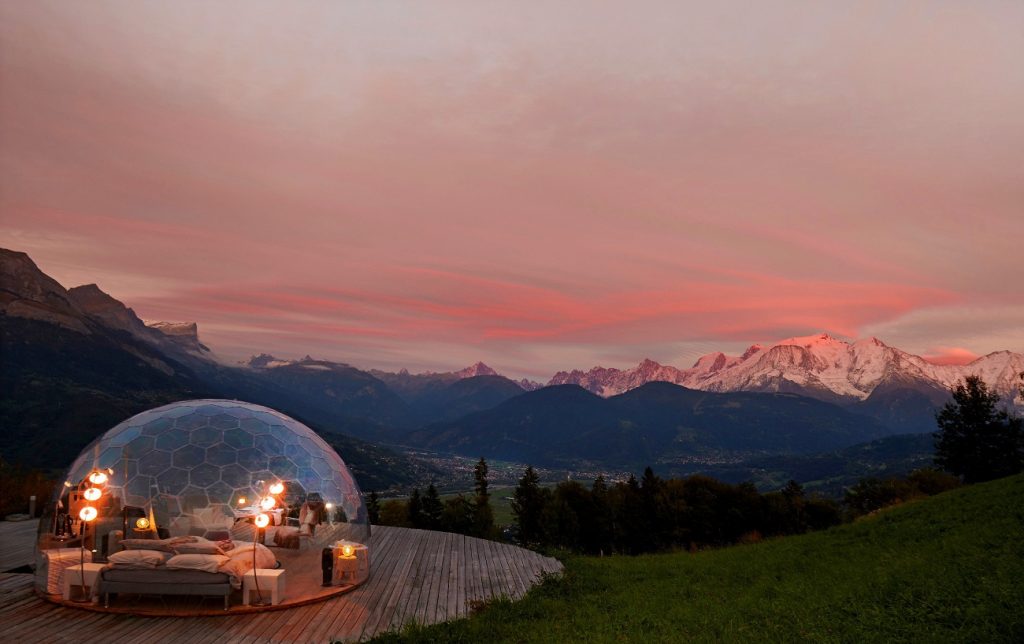 ---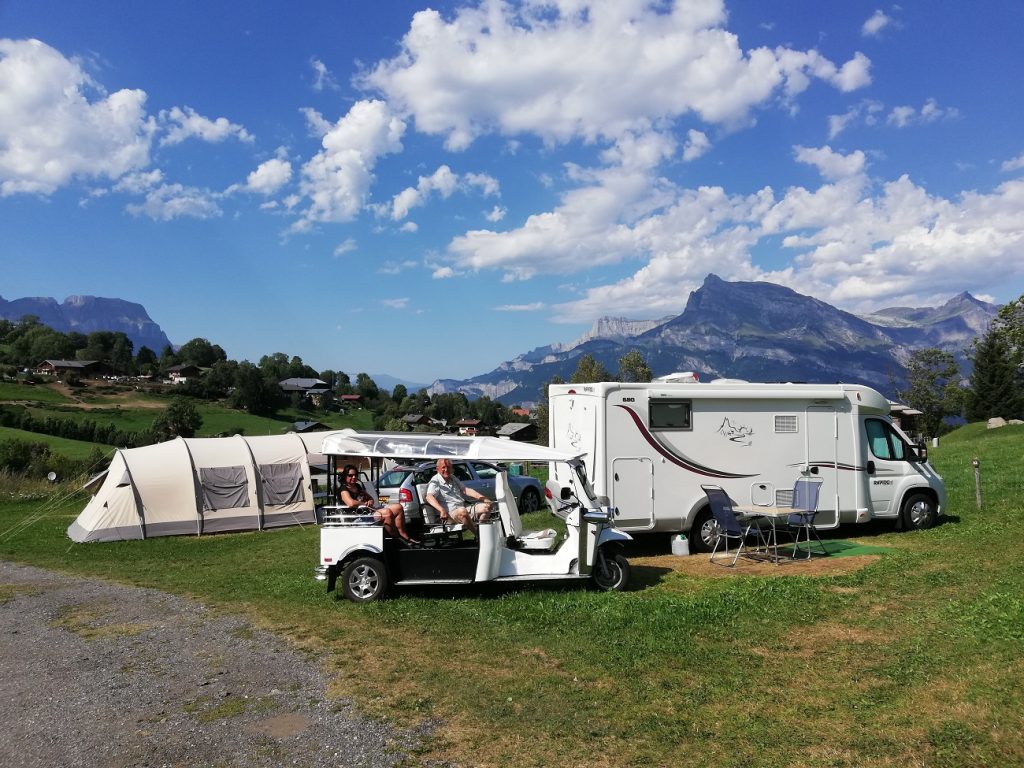 Campsites near Combloux
Do you like to travel the roads of the Alps and discover the mountains at your own pace, in complete autonomy? Our campsite between Combloux and Megève welcomes you with all the necessary amenities for a successful holiday at a low price. For the better equipped, an area reserved for motorhomes is also available a few minutes walk from the village center of Combloux and a shuttle stop.
---
Real estate agencies
You have not found your happiness among our selection of chalets and apartments? Trust our real estate agencies to help you in your rental search in Combloux, in the village center or at the foot of the ski slopes.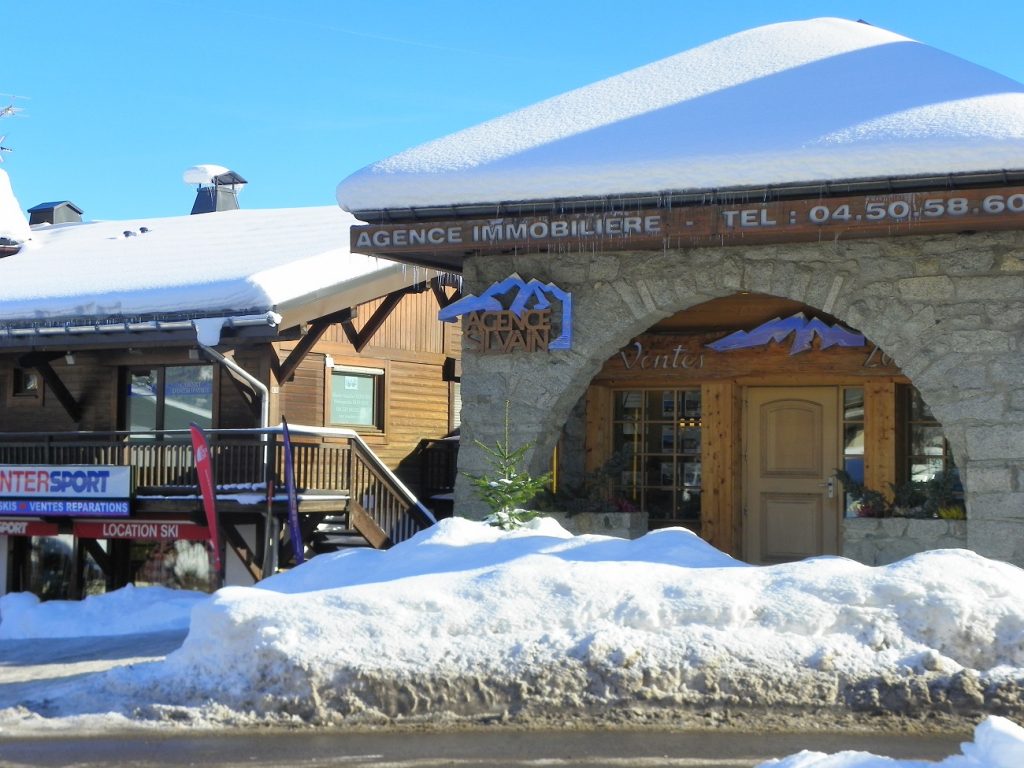 ---
My desires first
Do you want to be at the foot of the ski area or close to hiking routes and mountain bike trails to make the most of it? To only have to put on your flip-flops to walk to the biotope lake? Do you dream of a change of scenery and waking up each day of your vacation to a panoramic view of Mont-Blanc?

Browse our best thematic selections to find the accommodation that will meet your expectations for your week in Combloux.
---
Good plans for my holidays in Combloux
A sudden desire for a change of scenery but you haven't booked anything? A week does not seem to you enough to recharge the batteries?
At the last minute or for a long stay, book your accommodation with our services to benefit from reduced prices. Also take advantage of current exclusive offers.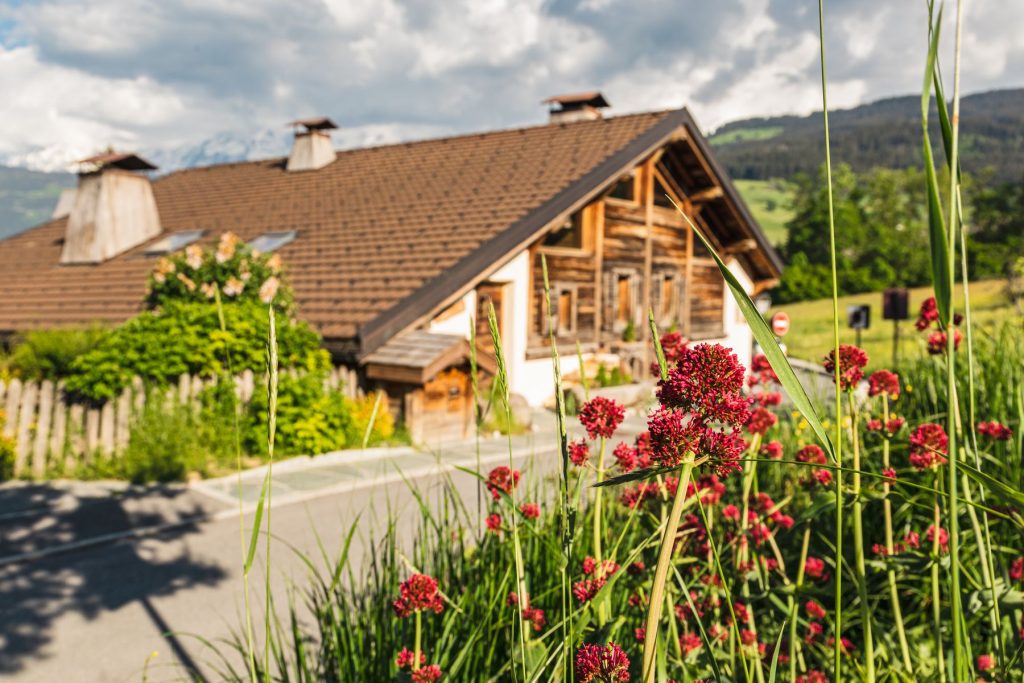 ---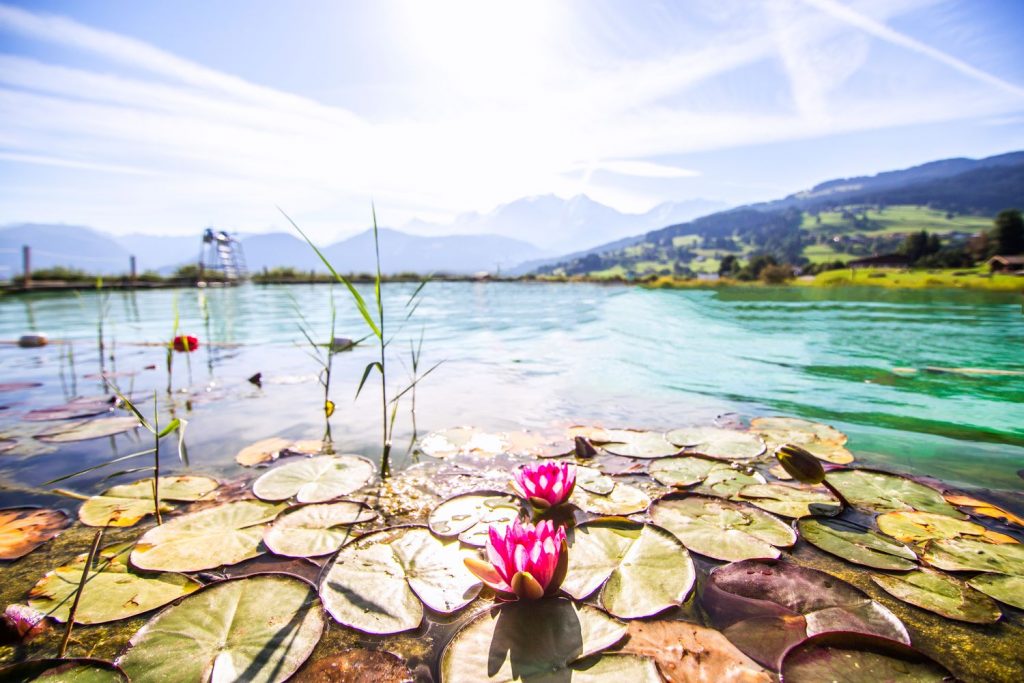 The essential activities of Combloux
For your holidays and in any season, Combloux is full of activities to practice alone or with family. In summer, enjoy a refreshing swim in our ecological body of water after a nice walk or mountain bike ride facing Mont-Blanc. In winter, while some will hurtle down the slopes or go up them on cross-country skiing, others will take advantage of a snowshoe walk to marvel at the snowy landscapes.
---
Combloux ski area
Combloux is part of the "Les Portes du Mont-Blanc" domain linking the resort to Megève and La Giettaz. Between Haute-Savoie and Savoie, this area with slopes of varying difficulty, ideal for learning to ski, offers you a breathtaking view of Mont-Blanc and the surrounding mountains. With its snow-covered fir trees and sunny slopes, postcard landscapes await you.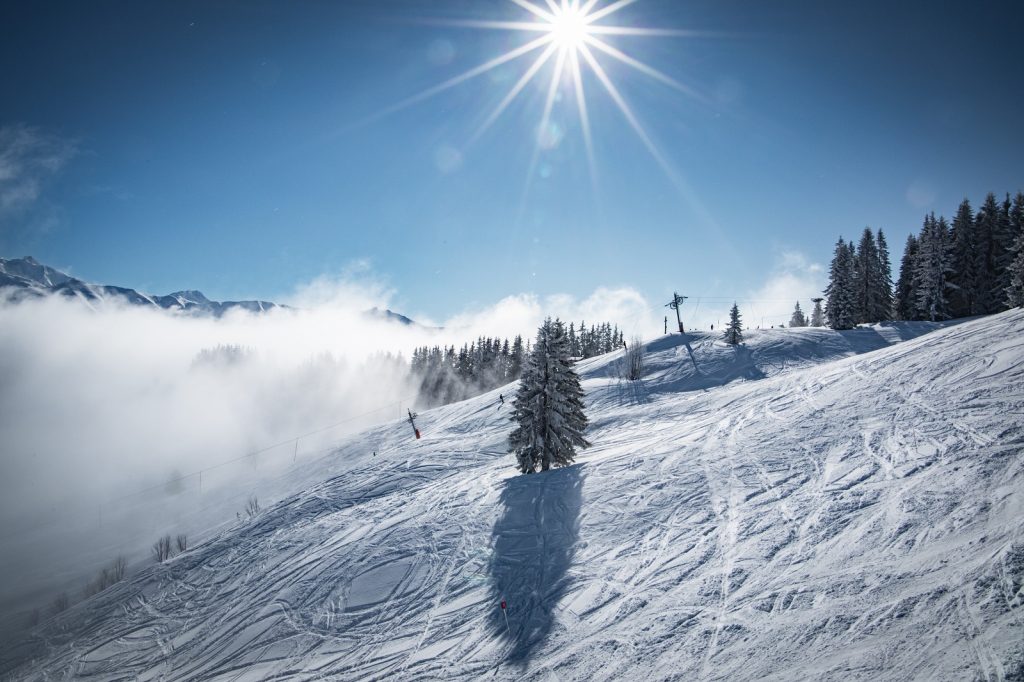 ---
Frequently asked questions booking
Why choose the Combloux Tourist Office reservation service?
To benefit from the advice of experts in the destination who know the resort as well as the accommodation and service providers. They will know how to direct you towards the apartment or the chalet as well as towards the services which correspond to your expectations. Do not hesitate to contact them on 04 50 58 61 88.
What are the cancellation conditions for my stay in Combloux?
Cancellation insurance from our partner Gritchen is offered to you at the end of your reservation. This insurance does not cover cancellations related to Covid-19 for which we have other guarantees. On the other hand, it covers you in the event of illness, death or any other cause mentioned in the contract.
Without this insurance, the cancellation costs amount to 25% of the amount of the reservation if the cancellation takes place at least 30 days before the scheduled arrival date, and 100% less than 30 days from the date of arrival. arrival.
What are the special Covid-19 cancellation conditions, "guaranteed money back"?
The Tourist Office allows you to book your holidays with the assurance of a guaranteed refund until October 31, 2022 (excluding service charges and bank charges). The reasons for reimbursement are: sick with Covid-19 or contact case (on proof), national or regional confinement affecting Combloux or the customer's place of residence, restriction of travel, closure of ski lifts, closure of borders, quarantine for strangers. Could be added to this list any restriction or decision taken by the government, the region or the municipality after the date of reservation.
Are there accommodations accessible to people with reduced mobility?
Sure ! The rooms and rentals accessible to people with reduced mobility are indicated in the description of the offer.
Is the availability of rooms and rentals displayed in real time on the Combloux website?
Yes, availability is given in real time on the calendars and recalculated when you put the products in your basket to avoid any unpleasant surprises.
What should I do if I cannot book my accommodation on the Combloux website?
Contact our booking agents on 04 50 58 61 88, they will be happy to assist you in booking your holiday.
You have not found the answer to your question ? Contact us on 04 50 58 61 88.
---