Snowy landscapes, ski slopes, ski touring and snowshoeing routes, breathtaking sunsets, activities and entertainment for young and old. Winter in the mountains is always magical. In Combloux, it becomes magical!
Not to be missed in winter in Combloux
---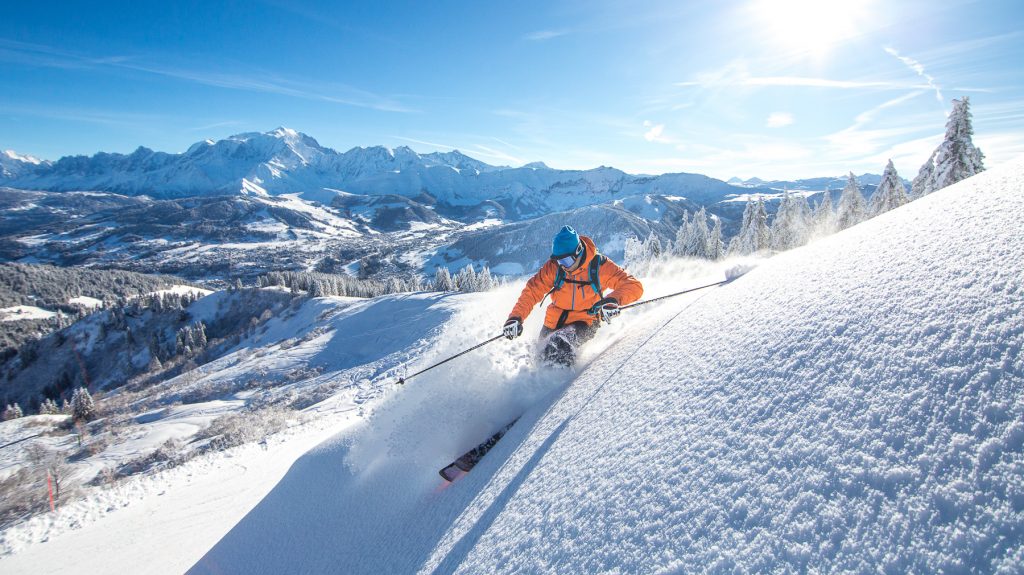 Skiing facing Mont-Blanc
Skiing is a great classic of the mountains in winter. Despite our diversity of non-ski winter activities, aficionados of on-piste skiing will enjoy our ski area with an exceptional panorama. 100 km of slopes for all levels, facing Mont-Blanc… skiing in Combloux will leave you with unforgettable memories.
Discover ski touring
For several years, the Portes du Mont-Blanc ski area has created marked and maintained ski touring routes. No need to equip yourself with the whole panoply of off-piste skiing to enjoy the sensations of this sporting discipline. Combloux allows you to discover and learn about ski touring in complete safety. Discover our ski touring plan and our advice.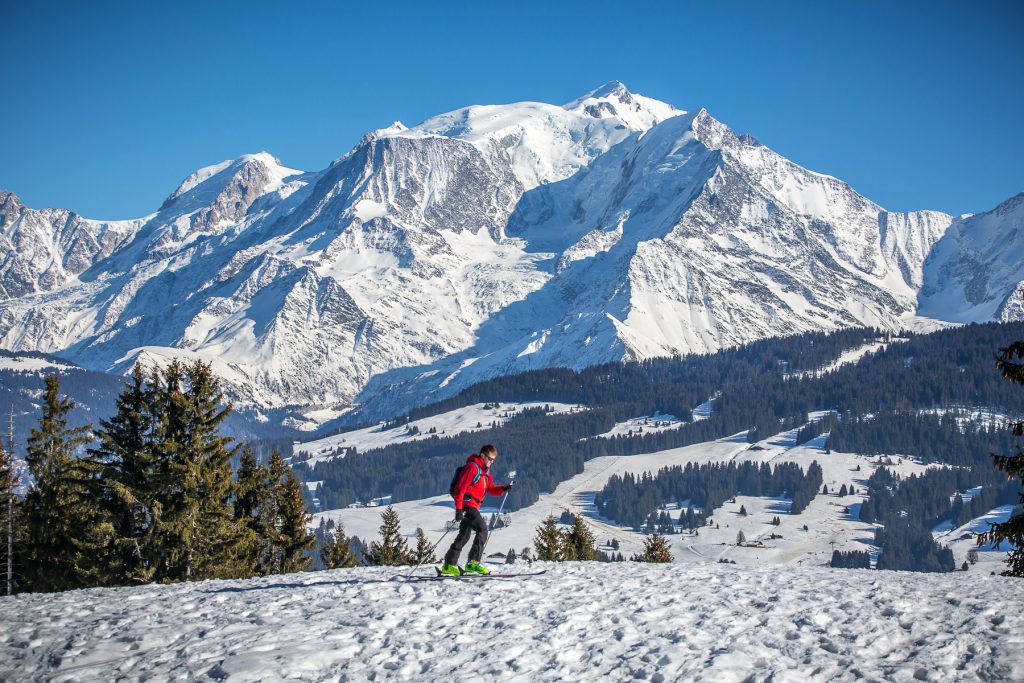 Take a lesson with the ESF Combloux
Children can learn to slide, from the age of 3 with the Piou-piou club and ourson lessons. The group or private lessons will allow children to progress and improve their skills in skiing to enjoy the pleasures of skiing in complete freedom with their family!
Combloux Ski School also supports adults on many disciplines. Alpine skiing, snowboarding, Nordic skiing, ski touring, handiskiing, telemark skiing, ski taxi… There is a wide choice to try out new sensations or learn in optimal conditions.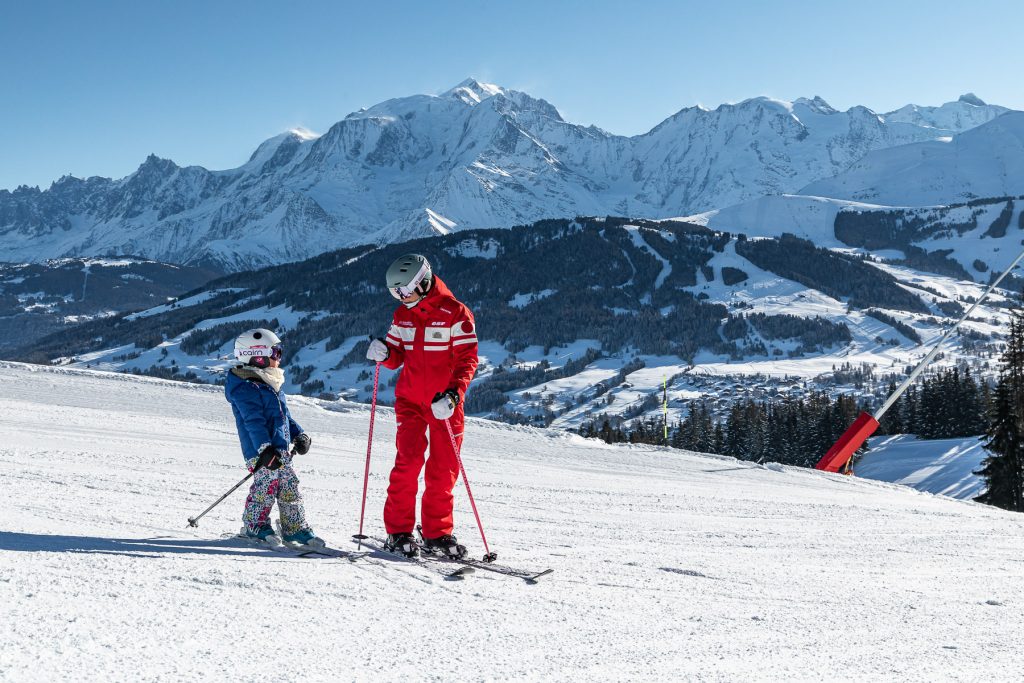 Having fun in the snow: a whole range of activities
Tobogganing, snowshoeing, scooter and mountain biking on snow, little trapper courses, night in an igloo, snowmobile...
There are plenty of activities in the snow!
Discover all our snow activities and compose your dream stay.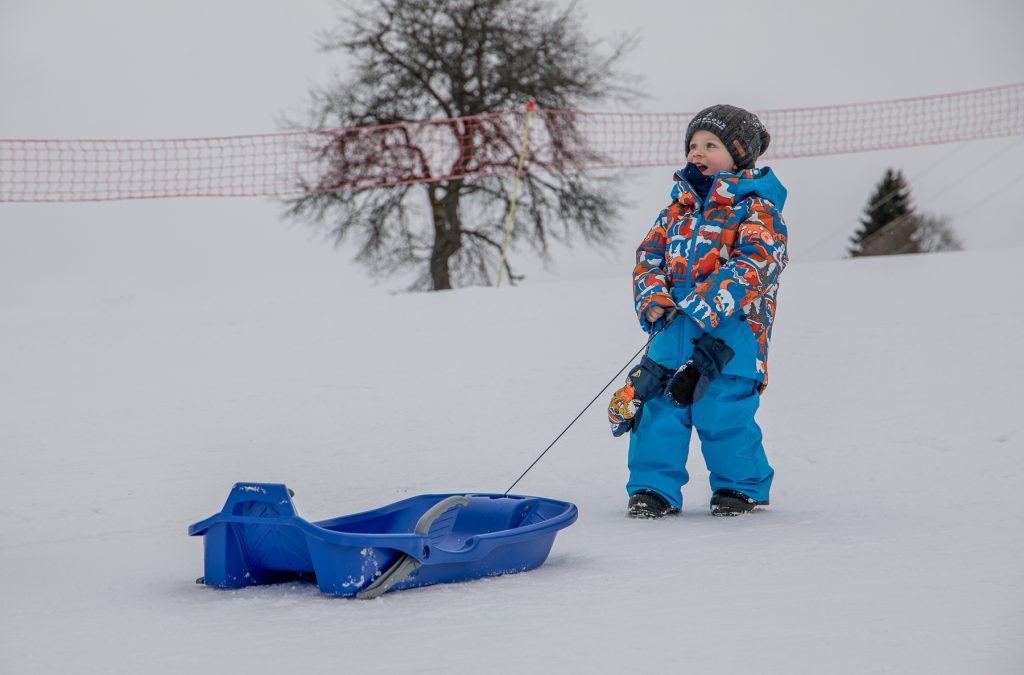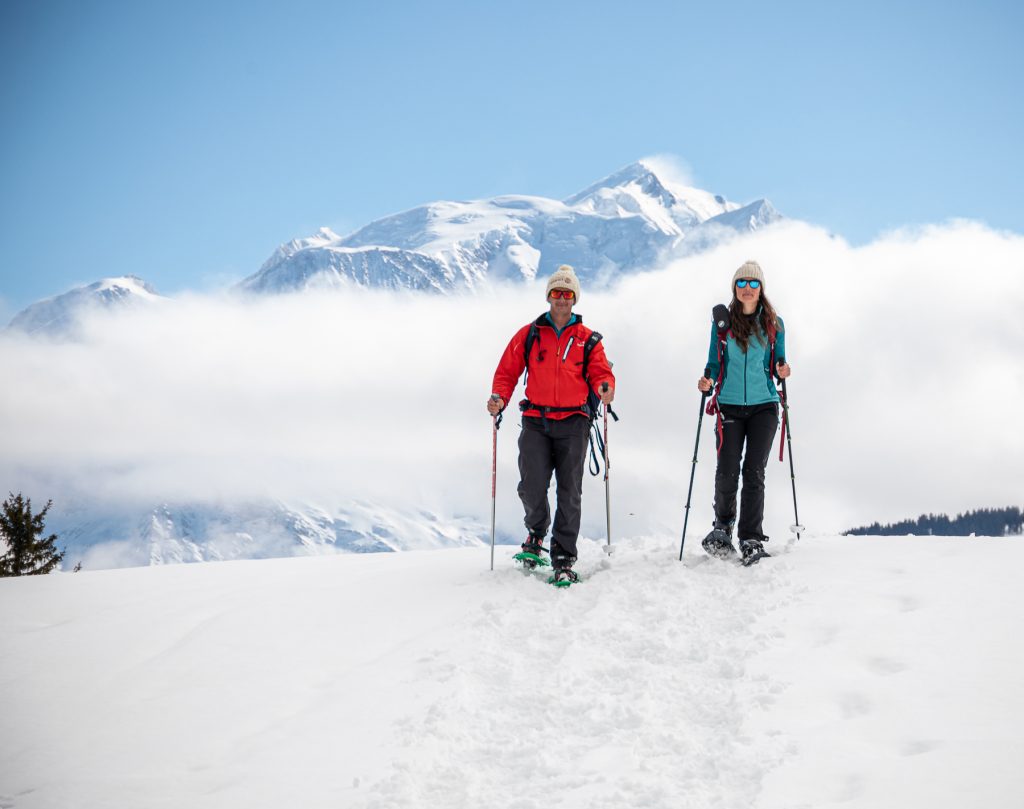 Go on a snowshoe hike or on foot with guides
Our mountain guides offer you guided outings for half a day, a day or even at night to discover the snowy landscapes, the fauna and the flora but also the history and the heritage of the territory. An experience that will delight body and mind!
Book your ideal winter stay
Rentals at the foot of the slopes or in the heart of the village, in a typical mountain apartment or chalet… We have selected the perfect accommodation for you for your next winter stay in Combloux!
Are you looking for accommodation with other criteria than those proposed below? Visit our page Book your holiday in Combloux to discover all of our accommodations.
Our accommodation at the foot of the slopes
Our typical mountain accommodation
Winter entertainment and events
After a good day of skiing, take advantage of the resort's entertainment! Legends of Combloux, torchlight descents, shows, treasure hunts, theatrical walks, creative workshops... The program awaits you!
The highlights of winter
The Echappée Rando, the Crève-Cœur, the Légendes de Combloux… The family and ski touring are in the spotlight of the winter events!
Winter entertainment
Treasure hunt, creative workshops, snack on the snow front with Tilou… entertainment for all ages and all tastes throughout the winter!