Stay in Combloux with confidence
In order to better qualify the accommodation offer and enhance the comfort of furnished tourist accommodation, we have created a Quality Comfort Accommodation Label.
Expressed from 1 to 5 hearts and based on qualitative criteria: aesthetics, comfort, level of equipment and services, it is recognized throughout the Combloux destination.
The Combloux Tourist Office has created this Label to promote the destination's tourist real estate.
This Quality approach provides the impetus for upgrading the accommodation offer and offers a guarantee to our visitors.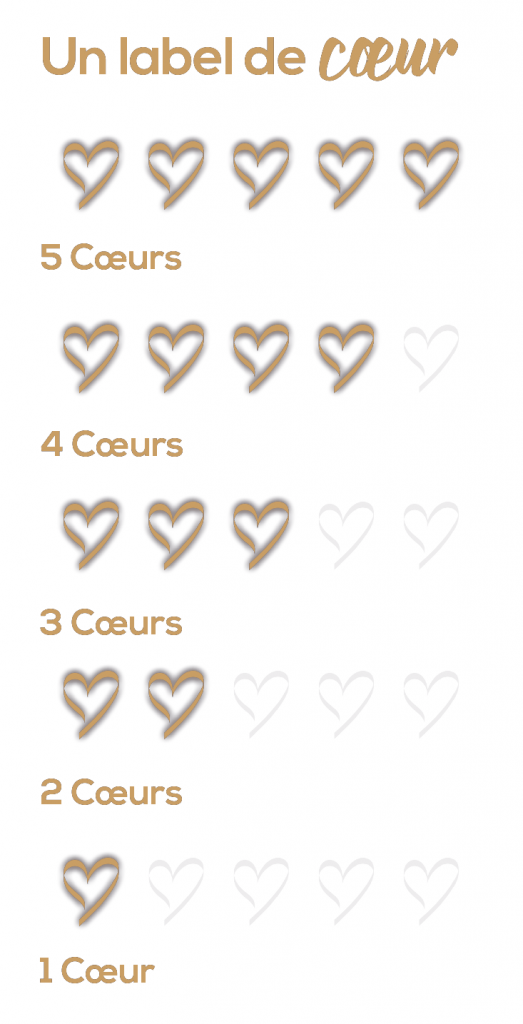 The criteria of the label
The quality criteria of the Label are divided into 3 categories: mandatory requirements, recommended and bonus. They are presented in a qualitative repository available from the referents.
The mandatory nature of certain criteria is also determined according to the type of accommodation (studio, apartment or chalet). Other criteria are prohibited.
Mandatory required criteria :
Harmony of colors, harmony of textiles, homogeneity of furniture.
Duvets, pillows, mattress protector and pillows, coat hooks, sufficient sockets, bath/shower screen, heated towel rail.
Extractor hood, assorted crockery / glasses / cutlery, sufficient kitchen equipment and utensils.
Dishwasher, washing machine, flat screen TV.
Wifi, tourist documentation, provision or rental of bed / house / toilet linen, provision or rental of childcare equipment.
Outdoor, terrace or garden furniture.
Reception of customers by the owner or an agent.
*Variable according to the type of accommodation
Are you a property owner in Combloux?
Find out more about the Quality Comfort Accommodation label and its advantages for your accommodation.