Need to let go, want to get away? From October 25 to 31, 2023, Au Sommet du Bien-Être in Combloux opens the doors to you for an exceptional week, overflowing with revitalizing activities and workshops, entirely designed for your well-being and fulfilment.
In partnership with Yoga chemin de Vie, La Perle du Mont-Blanc invites you to relax and let go in an exceptional setting.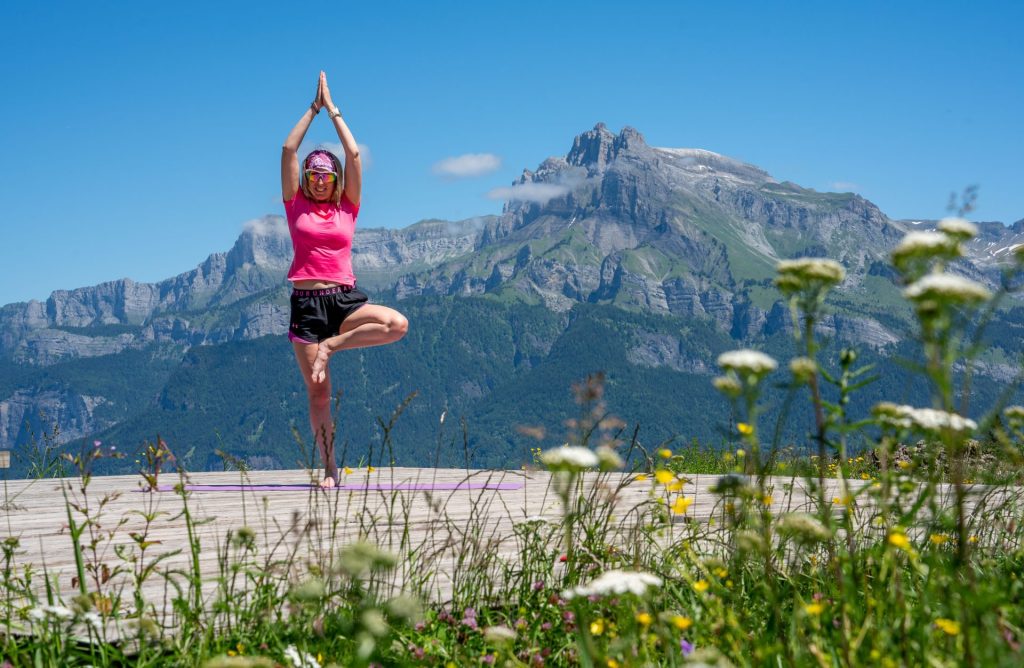 Explore well-being at its best in Combloux
At the Summit of Well-Being: The cocooning rendezvous of the fall
New edition, new name! Our local festival around holistic well-being is renewed.
After 11 editions, theCombloux Tourist Office, in partnership with Yoga, Path of Life, offers a new formula of "La Quinzaine bien-être" which becomes "At the top of well-being". Dedicated to relaxation, healing and personal growth, this event will take place du 25 31 octobre au 2023.
We look forward to sharing moments of pure relaxation with you, in a setting that is as exceptional as it is benevolent.
Come and fill up with positive energy and serenity in Combloux
Discover a preview of this well-being event
You want to stay on top of your game at the end of the beautiful days? That's good ! This fall, the well-being is in all its states Combloux !
Enjoy the incomparable charm of our mountain village with its breathtaking view of the Mont-Blanc massif for you recharge and recharge your batteries before winter arrives.
Thanks to a eclectic program skillfully orchestrated by physical and mental well-being professionals, this first edition of the event At the Summit of Well-Being in Combloux promises you to spend a memorable moment in the heart of the Pays du Mont-Blanc. With colorful encounters in perspective, it's theunmissable event of the off-season !
At the Sommet du Bien-Etre in Combloux, it is, in short, an opportunity to test new practices at low prices, but also and above all benefit from the best advice to take care of you daily.
To take part in the activities, consider registering with the Combloux Tourist Office, the day before the event.
By phone at +33 (0) 4 50 58 60 49
Or on our online ticket office (coming soon)