Winter is fast approaching in our picturesque village in the Northern Alps. What to expect during a winter stay in Combloux? Because a picture is worth a thousand words, we invite you to (re)discover our enchanting alpine village through the seasoned eyes of a renowned videographer.
Immerse yourself in the Comblorane atmosphere thanks to our new destination movie freshly made by Seb Montaz Studio : the opportunity to glimpse the activity-rich panel that the village resort of Combloux has to offer.

This foretaste of the 2022-2023 winter season is enough to make our mouths water while we wait for the official opening of the Portes du Mont-Blanc ski area, this Saturday, December 17.
This Winter, destination Combloux: The Pearl of Mont-Blanc all in video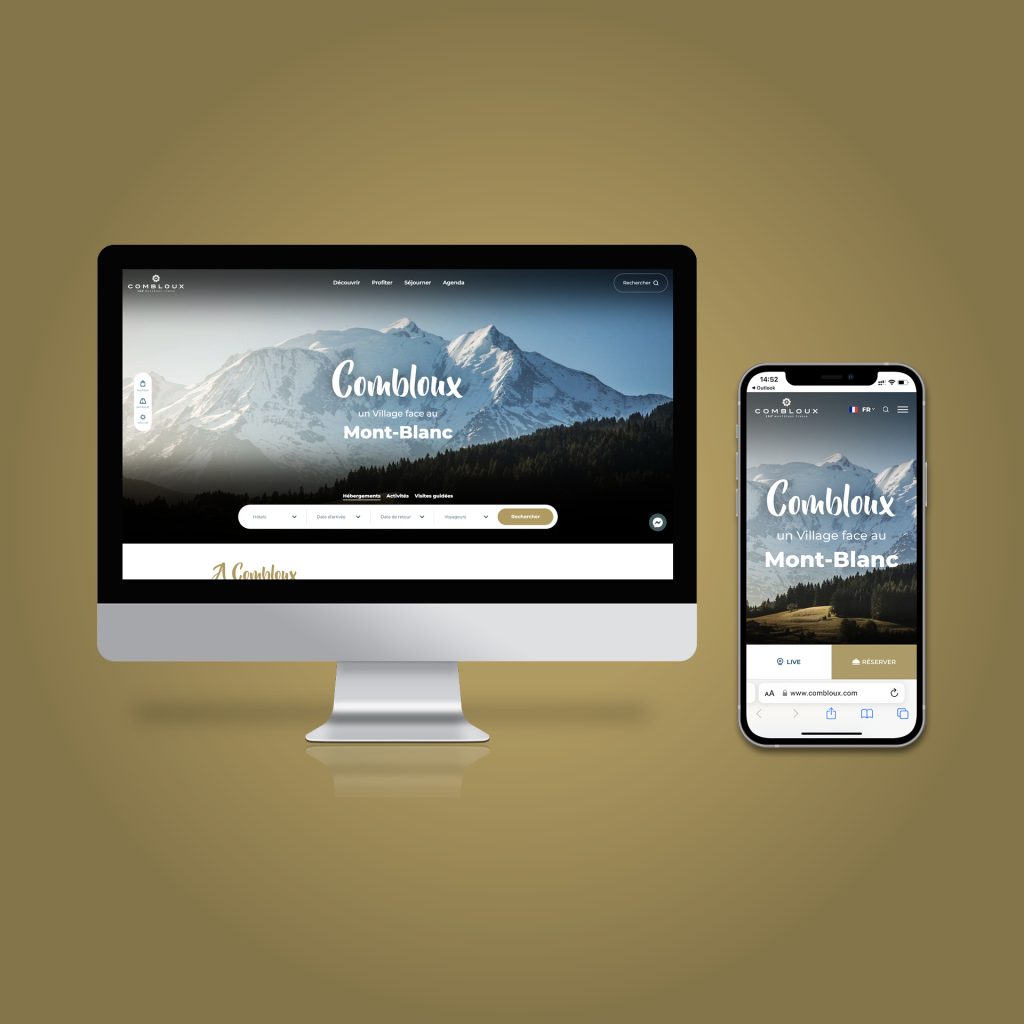 In line with launch of its new website released in May 2022, the Combloux Tourist Office continues its work of highlighting and promoting its exceptional heritage.
With this in mind, our mountain village at the foot of the slopes is adorned with a new inspirational 4 season music video, signed Seb Montaz Studio.
You may have noticed: winter has already set in at Combloux. Freshly adorned with their snow cover, our mountain landscapes are enhanced by the arrival of the new season. It goes without saying, there is like a wind of magic blowing over the Pearl of the Alps.
To accompany this magical atmosphere, we invite you to watch the exclusive winter version of the promotional short film of our charming destination.
Combloux launches its winter season: discover the destination in pictures
As mentioned at the outset, the unprecedented launch of the new Combloux film, this is an opportunity to mark the arrival of the 2022-2023 winter season.
Let yourself be immersed in authentic charm of our picturesque village located in the heart of the Portes du Mont-Blanc.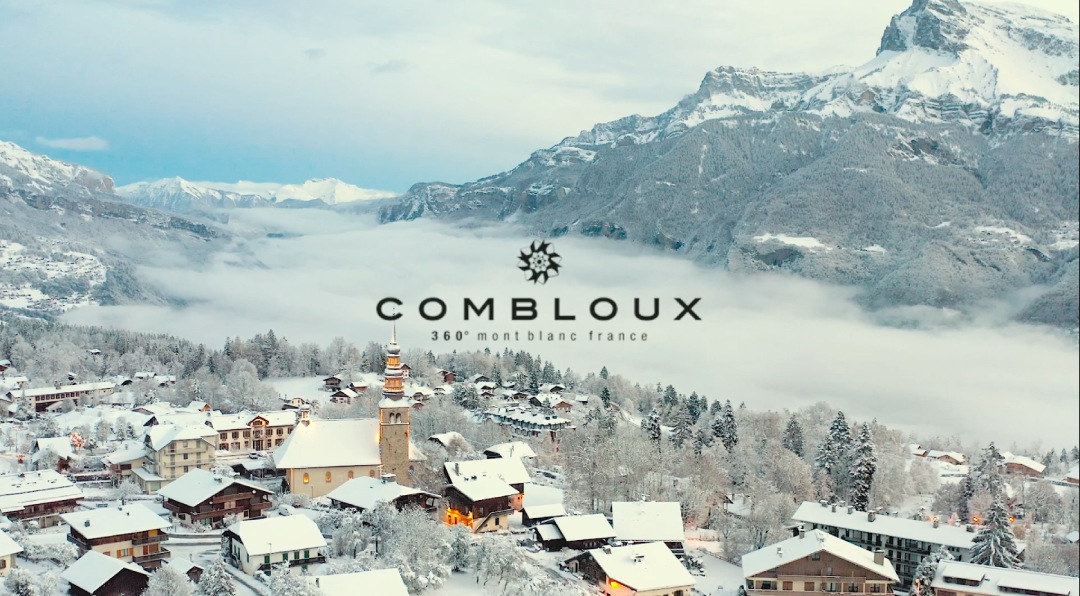 Launch of the new Combloux winter film, Seb Montaz on camera
Like immersion in the heart of our territory, this destination video produced by Seb Montaz studio concentrates all theDNA of Combloux under the snow, all in less than two minutes.
This achievement, imbued with poetry – with a hint of winter magic – alternates, for our greatest pleasure: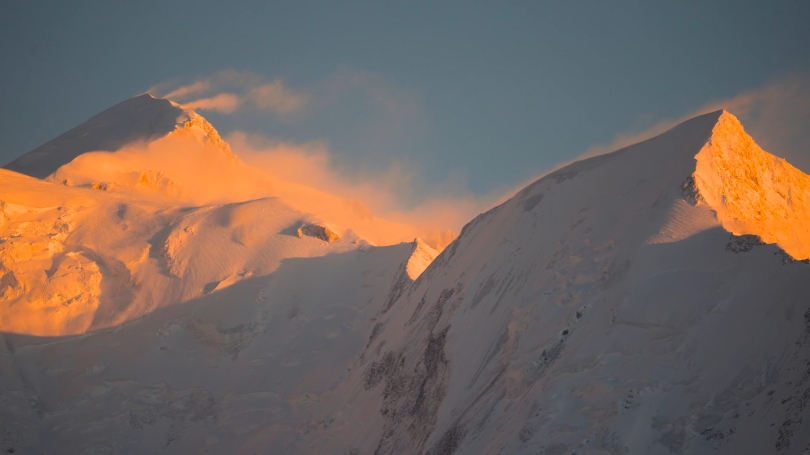 With an emphasis on storytelling, this effective and impactful clip will allow you to:
As usual, Sébastien Montaz-Rosset doubles creativity to offer us his personal and unique vision of Combloux, winter version.
Never mind, his outdoor enthusiast videographer's point of view, perfectly reflects the values ​​of our region.
A true vector of emotions, its innovative approach does not leave us unmoved.
Who is Seb Montaz? Portrait of the director of the Combloux winter clip
Have you ever heard of Seb Montaz?
At a time high mountain guide and documentary filmmakers, Sébastien Montaz-Rosset has combined his passions for outdoor sports, nature, mountaineering and the artistic activities of photography and video...

Considered by many as "the director of the extreme", Sébastien Montaz capture and transcribe brilliantly and authenticity the sporting achievements of athletes renowned.
Sport and nature images by Seb Montaz Studio, combloran director
Here's a very overview of the creative work of Sébastien Montaz Rosset. These trailers and these achievements will allow you to appreciate, for yourself, the artistic touch of our documentary filmmaker.
If the video of Combloux in winter did you like, why not discover the mountain environment differently – always through the unique eyes of Davina and Seb Montaz – by watching, for example, one of their latest film: From the shadow to the light ?
Highly acclaimed by critics, this 69-minute feature film chronicles the winter and solo ascent of the north face of the Grandes Jorasses – one of the most difficult climbing routes in the Mont-Blanc massif – by the mountaineer Charles Dubouloz.
In 2 words, this production – broadcast during the "Winter Edition" 2022 of Montagne en Scène traveling film festival – promises you total immersion in the intimacy of a high mountain climber.
What to do in Combloux in winter? Seb Montaz Studio's response on video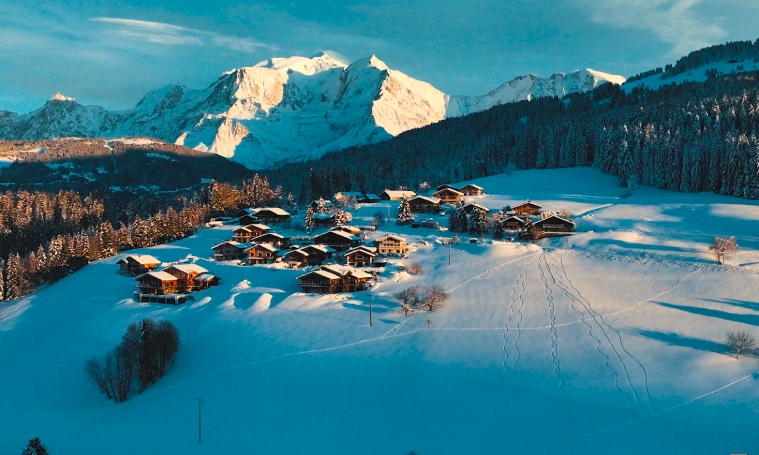 Digressing, the new destination clip from the Combloux Tourist Office condenses in minutes what to expect on a ski vacation or a winter stay in Combloux.
➡ Seb Montaz, who knows the mountain like the back of his hand, reveals to us the flagship sites of our famous "Pearl of the Alps".
Filmed in a idyllically, the shots of our renowned videographer invite contemplation and tranquility.
This smooth storytelling, punctuated by calm music, has a little taste of "come back to it".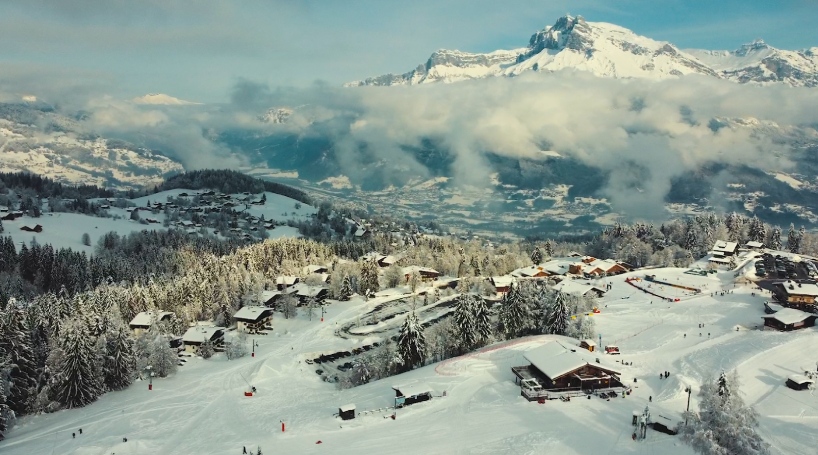 Always very anime, village of Combloux offers quick access to the snow front and ski lifts.
Due to our privileged location in the heart of the Northern Alps, our ski slopes enjoy a quality snow cover, to the delight of freeride enthusiasts.
Young or old, snow sports enthusiasts of all ages will not be left out. Perfectly highlighted by Seb Montaz Studio, There is something for every taste – off-piste and powder enthusiasts, snowboarders, beginners, families with children… – and above all for all levels !
Combloux, as family resort par excellence provides your children with:
two spaces designed for the practice of sledge
un club piou piou for the little ones, so that learning alpine skiing rhymes with pleasure and joy
And because there is no age to start enjoying the joys of skiing, remember that theESF Combloux provides lessons whatever your desires, regardless of your basic level.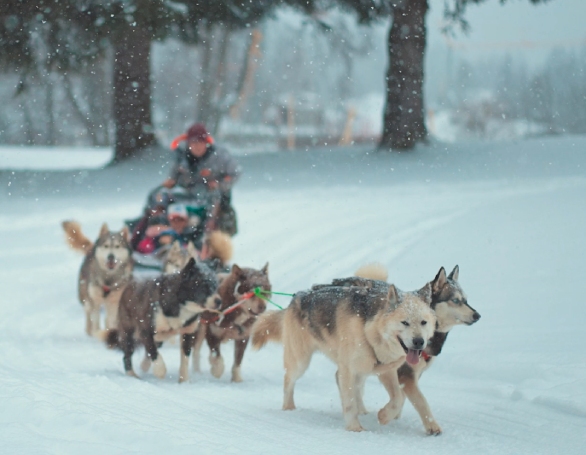 In the Pays du Mont-Blanc: enjoying the snow without skiing is possible!
Trapped in a untouched nature, the combloran landscapes invite you to promenade and resourcing.
An opportunity – at your fingertips – to oxygenate yourself or in the company of those around you!
In the program :

La list of nordic disciplines to test this winter 2022-23 in Combloux 360° Mont-Blanc is long!
And if, in the end, you follow the old adage " after the effort, the comfort », our village resort – always very lively – will have something to satisfy you!
In the evening, so come you family fun to one of multiple shows or events set up by our entertainment department !
Authentic, and comforting to perfection, let's not forget to mention that the traditional Savoyard gastronomy is in the spotlight in Combloux. As we can see in this short film, the culinary specialties of Savoy are very popular for their friendly side.
In the end, winter 2022-23 is no exception to the rule: this season again, there is something for everyone.
As Seb Montaz's clip perfectly underlines: if you choose to put your suitcases down in Combloux, a tantalizing program waiting for you, all in one grandiose environment.
In short, whatever your tastes, and your desires, the Pearl of Mont-Blanc has something for the whole family : this is what makes all the difference.