Discover Bi'eau top, pure and natural bottled water from the biotope water body of Combloux!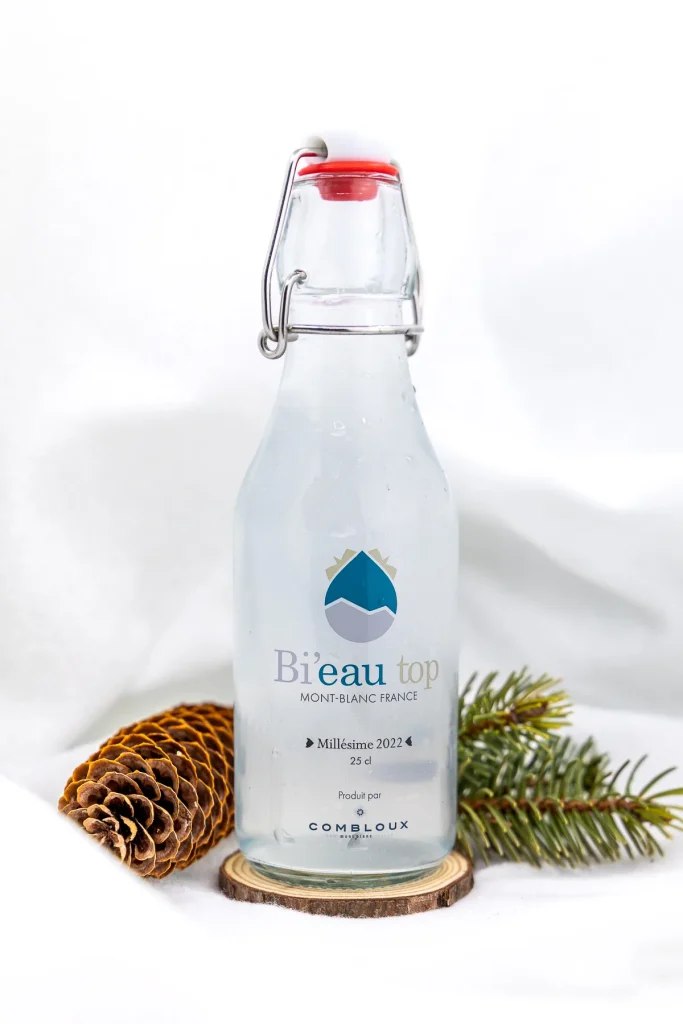 Bi'eau top, committed water!
We are proud to present Bi'eau top, bottled water from Combloux. This natural water is drawn from an altitude of 900 meters, directly from the Combloux biotope lake, located in the heart of the French Alps.
Thanks to its ecosystem, Bi'eau top offers an incomparable quality of taste and mineralization.
Our water is bottled directly in Combloux, in recyclable and returnable glass bottles, in order to preserve its quality and its environment. So you can enjoy a local and eco-responsible product!
An eco-responsible approach at the heart of the development of Bi'eau top, the water of Combloux
Combloux, a pioneer in aquatic ecology, opened the first ecological body of water dedicated to swimming in France in 2002. Since then, many biotopes have emerged in France. After our renovation work in 2022, we wish go even further in our eco-responsible approach.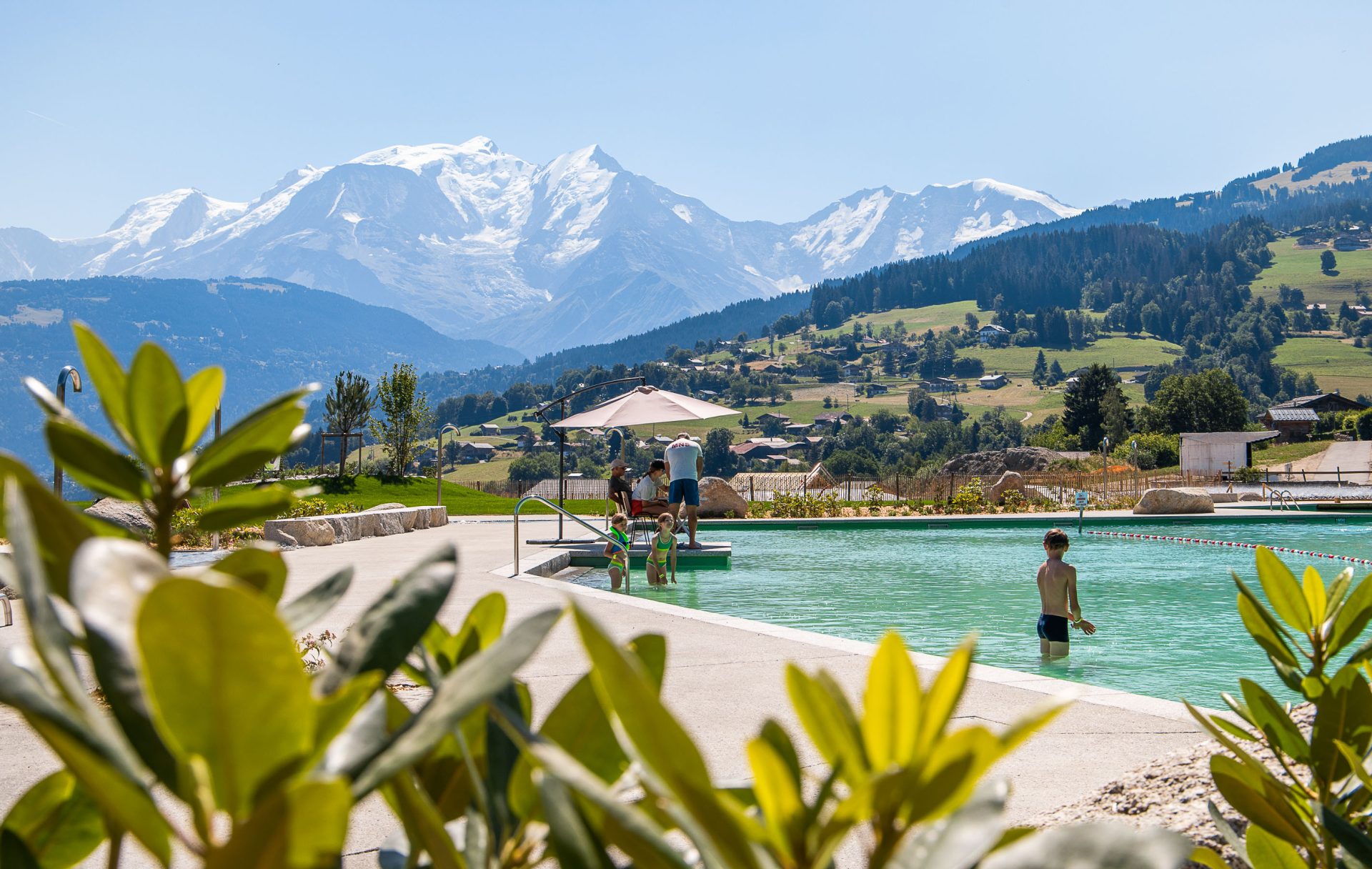 Thanks to the modernization of our filtration system, we are now at the cutting edge of technology and are able to recover the water naturally filtered by the plants to make it the first drinking water resulting from an ecological bathing. We are committed to sharing this progress with as many people as possible and have decided to market it in France from this spring of 2023.
Pond water will no longer be wasted during the annual cleaning. Instead, it will be treated by our natural filtration system for a few weeks in the fall, then collected and controlled in the laboratory. If it meets all the standards, it will be bottled. This production in limited quantities will allow us to reuse the 3 cubic meters of water of the swimming pool each year.
A local product entirely designed in Combloux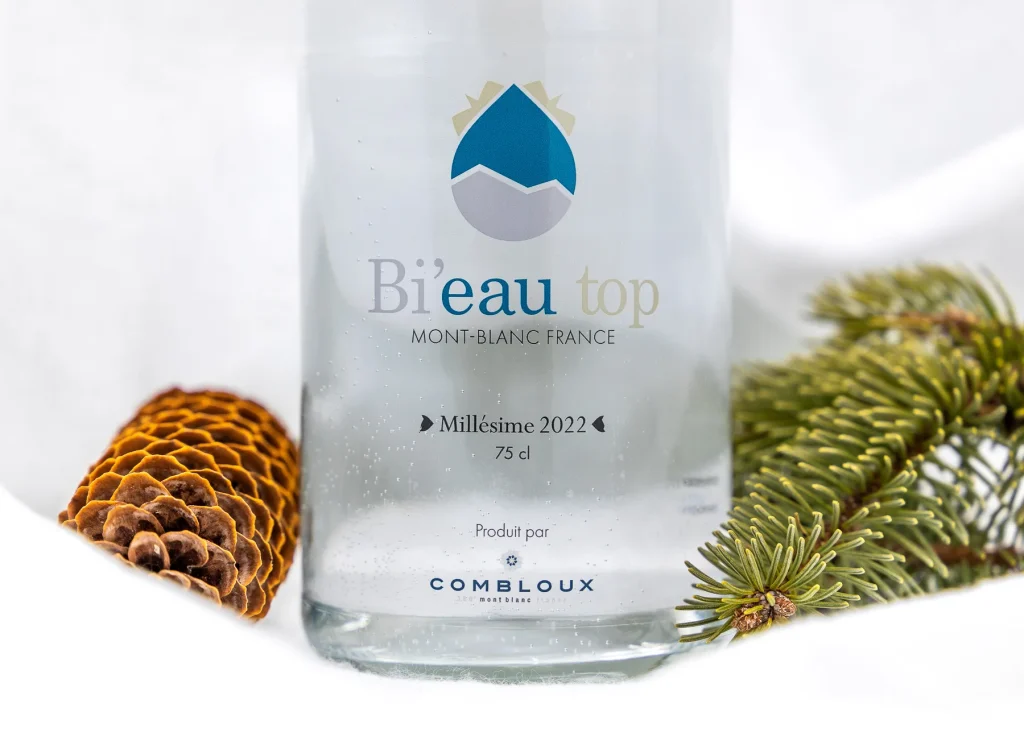 The graphic identity as well as the packaging labels were produced by our in-house teams, and printed within 7km within our partner printing company Première Trace. Certified Imprim'vert, Première Trace allows us to limit our environmental impact both in terms of transport and the paper and ink used for the production of our labels.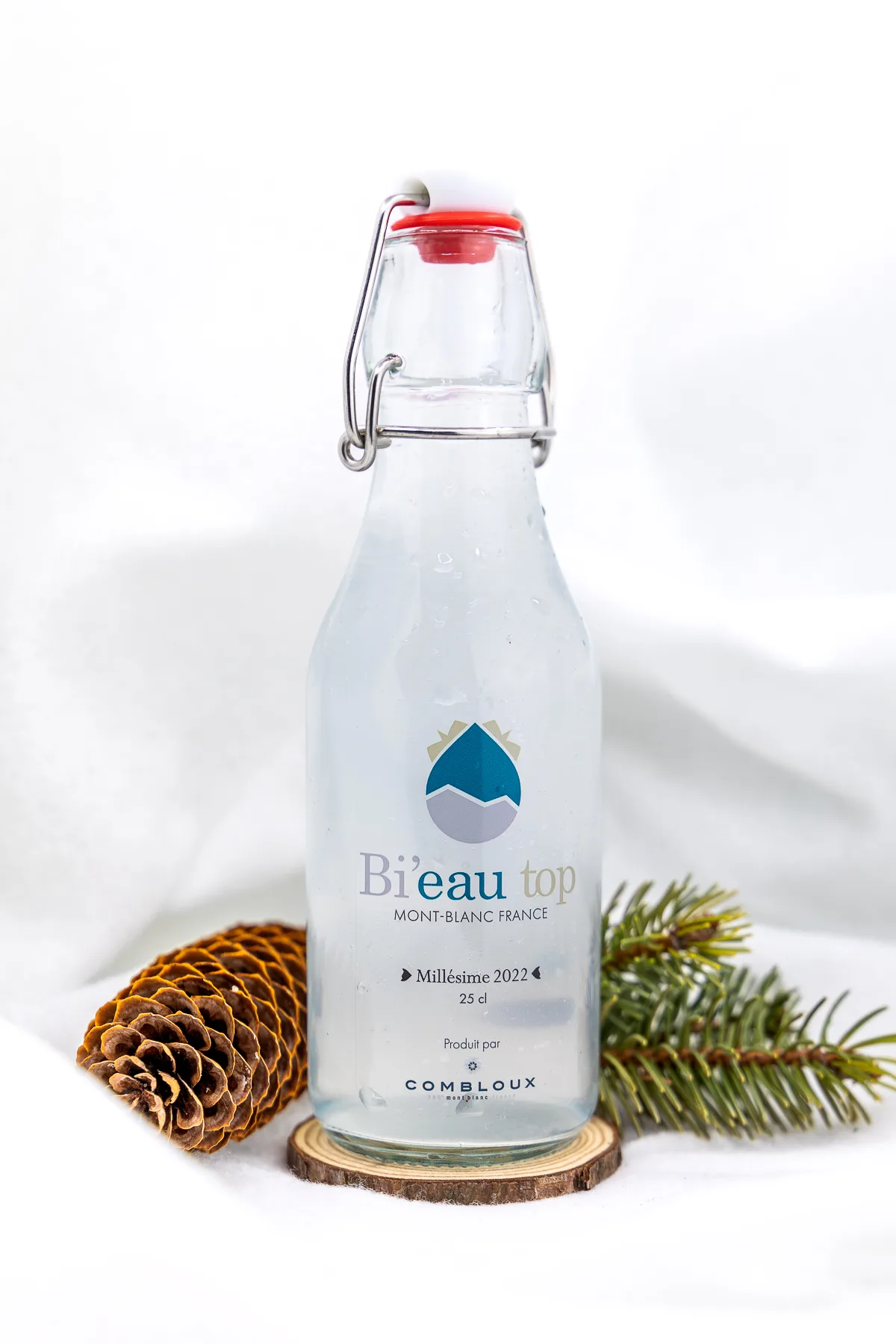 Bi'eau top, water full of virtues
The advantages of Bi'eau top are numerous and our pharmacy in Combloux has also made Bi'eau top central to its therapeutic strategy.
Here are some key virtues of our Bi'eau top:
100% natural: no artificial additives or chemicals
Rich in minerals that come directly from Mont-Blanc
A perfectly balanced pH
A very good detox ally
A unique taste
With its delicate taste and pleasant texture, this spring water, from the Miage glacier, will quickly become your everyday ally.
Available now on our online store and in the shops of Combloux, discover this new taste experience.
Exclusivity!
Try to win your Bi'eau top bottle - Vintage 2022 - 75 cl format by playing on our social networks!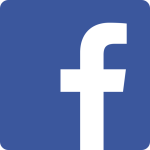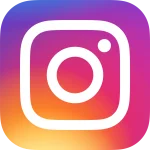 Bi'eau top in practice
Bi'eau top, it's 3 cubic meters of water reused, i.e. the equivalent of 3 liters of water that can be bottled each year.
Refill your recyclable bottle
Free vending machines will be available and accessible on the site of the biotope water body from this summer for our customers.
Charging stations will also be installed this fall at strategic points in the town of Combloux, such as the Tourist Office and the Town Hall for all those who would like refill their Bi'eau top bottle at a lower cost.
Return your bottle
In order to limit waste, Bi'eau top bottles are consigned. The price of your bottle includes this deposit of 2 euros. If you do not want to keep your bottle, you can return it to us. A collection point will be installed this summer at the reception of the Tourist Office.
Your experience with Bi'eau top
Bi'eau top is a product designed in an eco-responsible will but thought for our customers. We are therefore attentive to your feedback in order to improve it each year. Do you want to give us suggestions or feedback on your experiences?
Do you want to share your experience with Bi'eau top on social networks or become an ambassador?
Use hasthag #bieautop on Instagram so that your publication appears on our social wall!
Bi'eau top, April Fool's Day 2023
Despite all our good will, Bi'eau top will unfortunately remain a beautiful April Fool!
---