It is certain, March 19, 2023 will long remain engraved in the memory of Baptiste Chassagne, the trail runner combloran of adoption, just crowned French champion of long trail at the Cité de Pierres in Aveyron.
Baptiste Chassagne, crowned 2023 French Long Trail Champion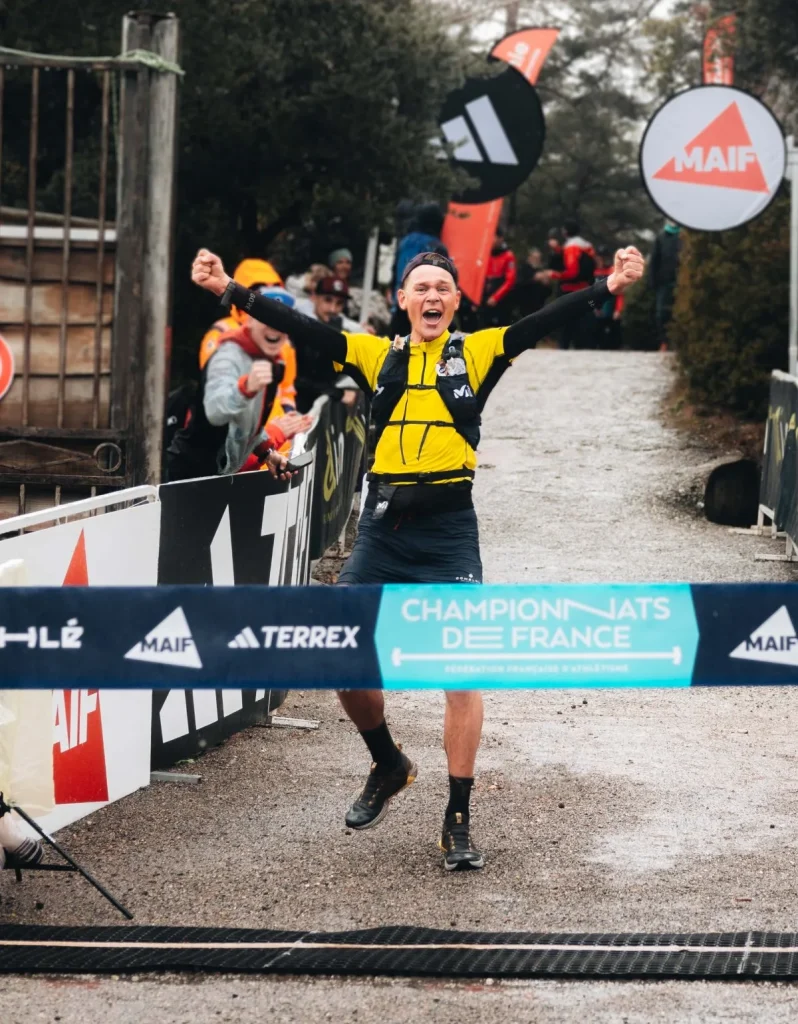 It was one of the objectives of his 2023 season for which Baptiste had prepared: the French Trail Championships which took place this weekend in Montpellier-le-Vieux near Millau. In great shape, Baptiste was in the lead throughout the 68 km long course and crossed the finish line first, after 5h33 of racing, ahead of Benjamin Roubiol and Sébastien Maillard. This victory automatically qualifies him for the Innsbruck Worlds in Austria in early June 2023, the next big meeting for the champion.
A great revenge for the athlete who made the choice of reason last year by declining the invitation to the World Trail Championships in Thailand after a busy season marked in particular by a fine 10th place at the UTMB CCC. or even a 3rd place on the SaintéLyon.
Baptiste has also put the queen event of the UTMB in his diary, a big season which promises to be full of great ambitions. To be continued…
Portrait of Baptiste Chassagne, high-level trail runner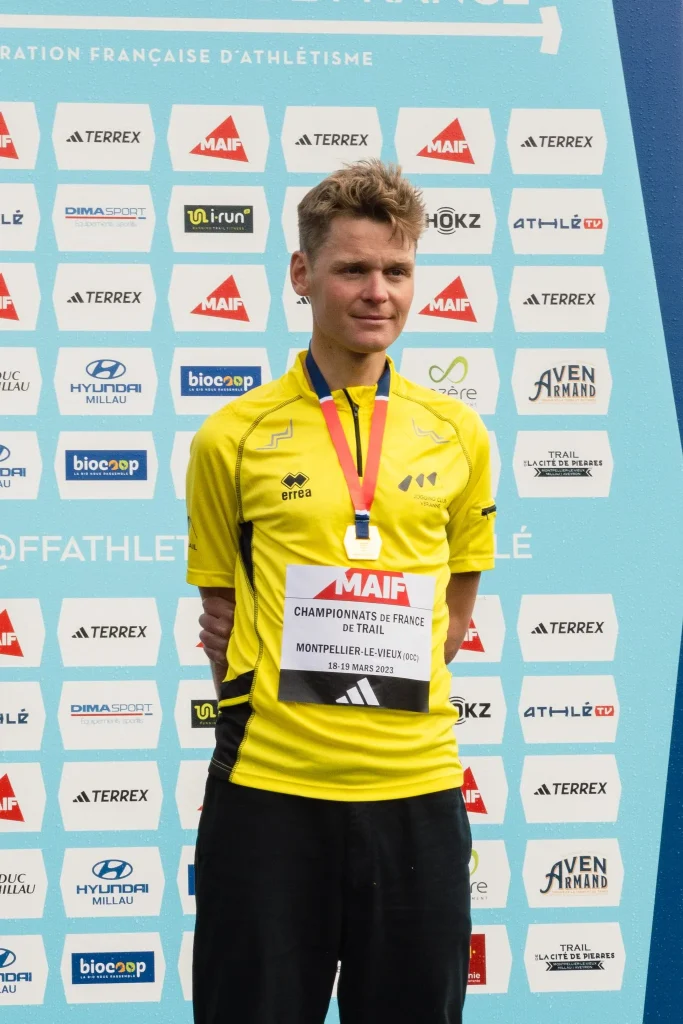 At the dawn of your 30th birthday, you won the title of Long Trail French Champion. What does this represent for you? Is this a turning point in your career?
It was a dream more than a goal. It necessarily marks a turning point in my career since it's my first big victory, it's an indelible title that will remain forever and that's what makes it particularly tasty.
---
How did you prepare for this event?
I have been preparing for this race for 6 months through a conscientious approach that involves significant physical preparation. I spent the winter in Combloux where I alternated running and ski touring with a good number of elevation changes on the clock!
Last fall I had the opportunity to join the French team to participate in the World Championships in Thailand, but I preferred to decline after a physically demanding 2022 season. I promised myself to get back in shape and to do everything to achieve this dream, it's done!
How do you handle the pressure before and during such a decisive race?
The pressure inevitably increases as the race gets closer, but I prefer to focus on how to get there rather than on the objective, I completely disconnect from the challenge. In the race I focus on my feelings to stay focused, I consider it as an opportunity, a game, serious of course, but for which I have nothing to lose, it allows me to draw only the positive.
---
What are your goals for this season?
The next big step will be the World Championships in Innusbruck in Austria on June 9, for which I will have the honor of running with the jersey of the French team. Then go to Chamonix on 1er September for the UTMB®, I would take for the 1st times the start of the queen event where the competition is fierce! After that it will be time for me to take a break to recover, before the SaintéLyon at the end of the year which is particularly close to my heart because of my origins in Lyon, and my family being from Saint-Étienne.
My only regret is not being able to be present at the Comblorane this year because it falls at the same time as the end of the Worlds, but it's only a postponement!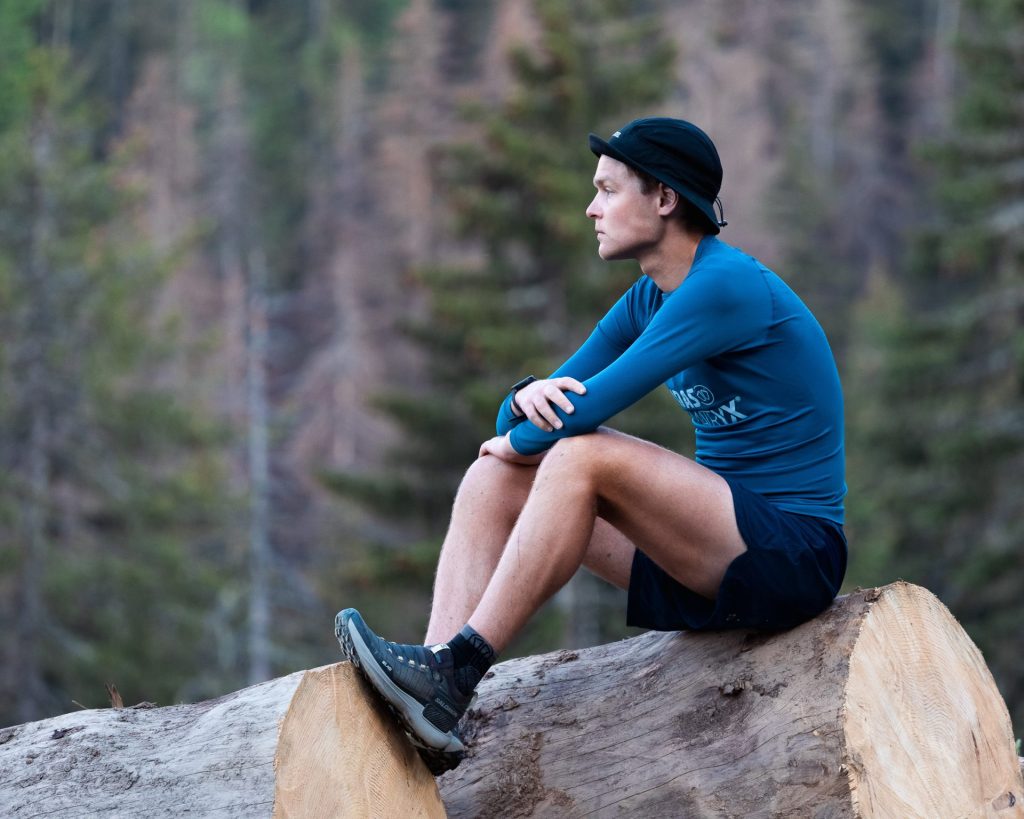 In 2018, you launched your own 40 bpm communication agency. Where is this project? What place does competition occupy in your life today?

I continue to lead my sports career and my communication agency in parallel, I now devote 60% of my time to sport and 40% to my professional project. It will surely evolve, but there is no question of putting my professional life on hold.*
---
In the longer term, what is your ultimate goal, your own Holy Grail in the world of trail running?

I have three big dreams, the first is to honor the French team, I am very proud to be able to race in the colors of my country at the next world championships.
The second would be to win the SantéLyon, my favorite race.
Finally, I hope one day to make a podium on the UTMB®. I, who get up every day facing Mont-Blanc, would be immensely proud to put the name of Combloux on the "box" of this mythical race, a few kilometers from my home.
How about following in the footsteps of Baptiste Chassagne on his adopted land?
Speaking of Combloux, La Comblorane – our sports weekend dedicated to trail running – is making its big comeback on June 10 and 11, 2023. How about challenging yourself on beautiful mountain pasture routes on the balcony facing Mont-Blanc?
Whether you are taking part in your first trail or whether you are a seasoned mara-trailer, the different routes of this colorful event promise to make everyone agree!
Ready to take the challenge ? Choose your size course according to your desires and your level!