Become a member of the Combloux Tourist Office and benefit from many exclusive advantages! We offer two membership packages to choose from, each offering unique digital and print visibility, as well as access to valuable resources. Take advantage of our tourism promotion network to boost your business! Find out how to join now.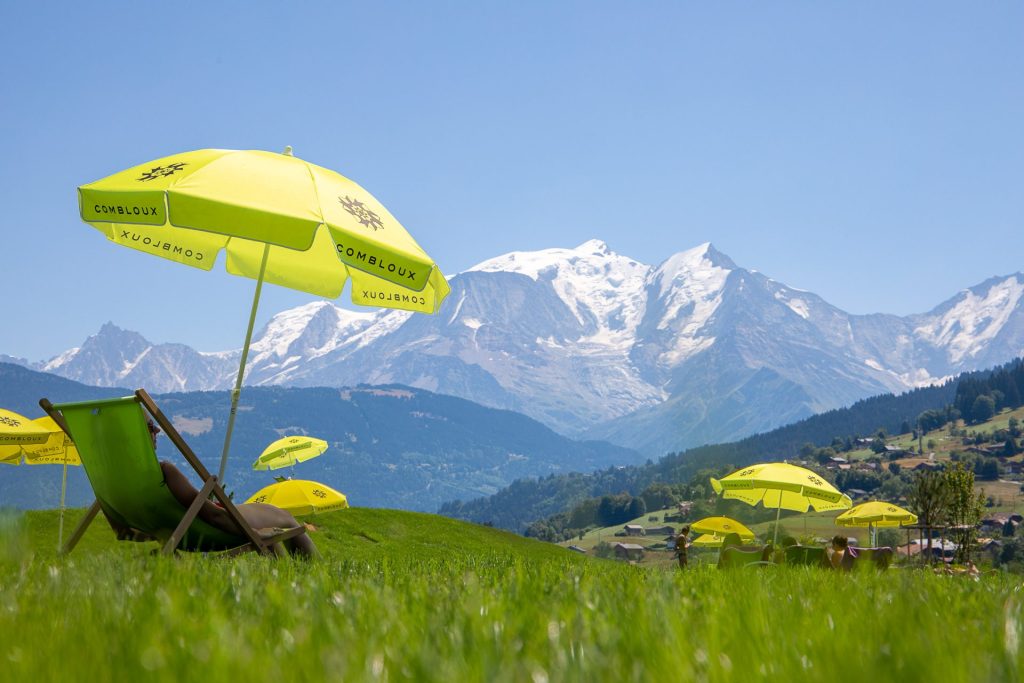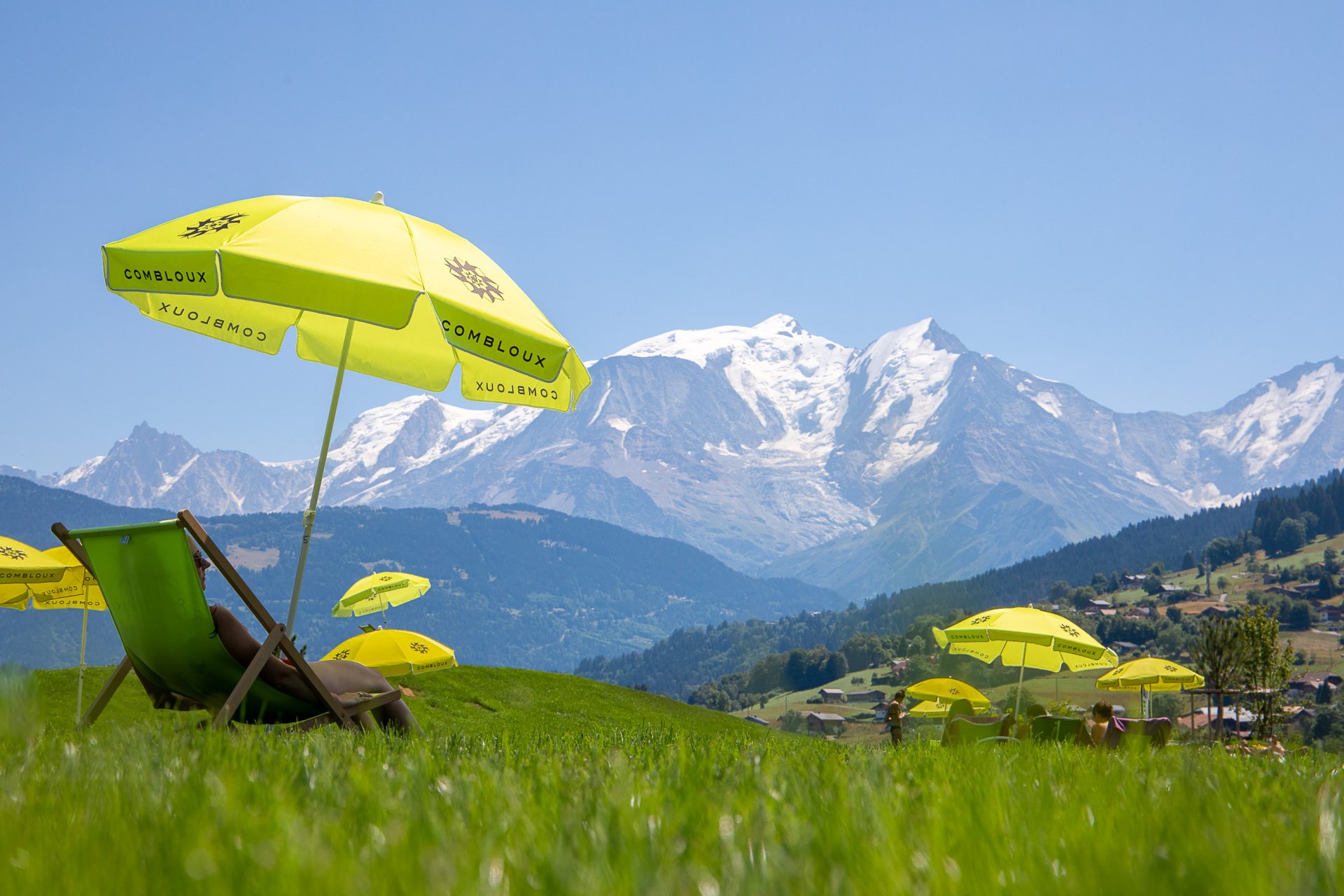 Being a member of the Tourist Office: what does it consist of?
The Combloux Tourist Office is an association under the 1901 law which operates thanks to a municipal subsidy, revenue from the marketing of activities and accommodation as well as contributions from its members.
To be a member is to become a partner of the tourist office and thus participate in the tourist promotion of the Combloux destination with the objective of being able to highlight your activity or your company on the territory.
---
Becoming a member: what are the advantages for you?
Be part of the community of proactive economic players in Combloux:
Be a proactive member of the tourist development of Combloux
Obtain personalized advice in the development of your projects
Inform the Tourist Office of your news or changes so that your information is always up to date
Share your suggestions and remarks in order to improve the quality of reception of our customers.
Benefit from the network of the destination for your recruitments
Benefit from better visibility with tourists and secondary residents:
Increase your visibility thanks to our many communication tools (website, brochures, screens, social networks, etc.)
Market your activities to the Tourist Office in return for a 10% commission (for accommodation providers and activity providers)
Access exclusive resources and benefits:
Report at the end of each season of the G2A tourist monitoring observatory
Weekly monitoring of the destination occupancy rate
I&D Tourisme training plan and personal I&D Tourisme card giving access to discounts on many activities in Haute-Savoie
Eligibility to the Famille Plus and Accueil vélo labels for your structure (special conditions)
Participation in meetings organized by the Tourist Office
Information bulletins on tourist news from Combloux and ski resorts
Coming : advice and training area
---
Our membership packages
You are activity providers, merchants, entrepreneurs, benefit from our packs and their advantages!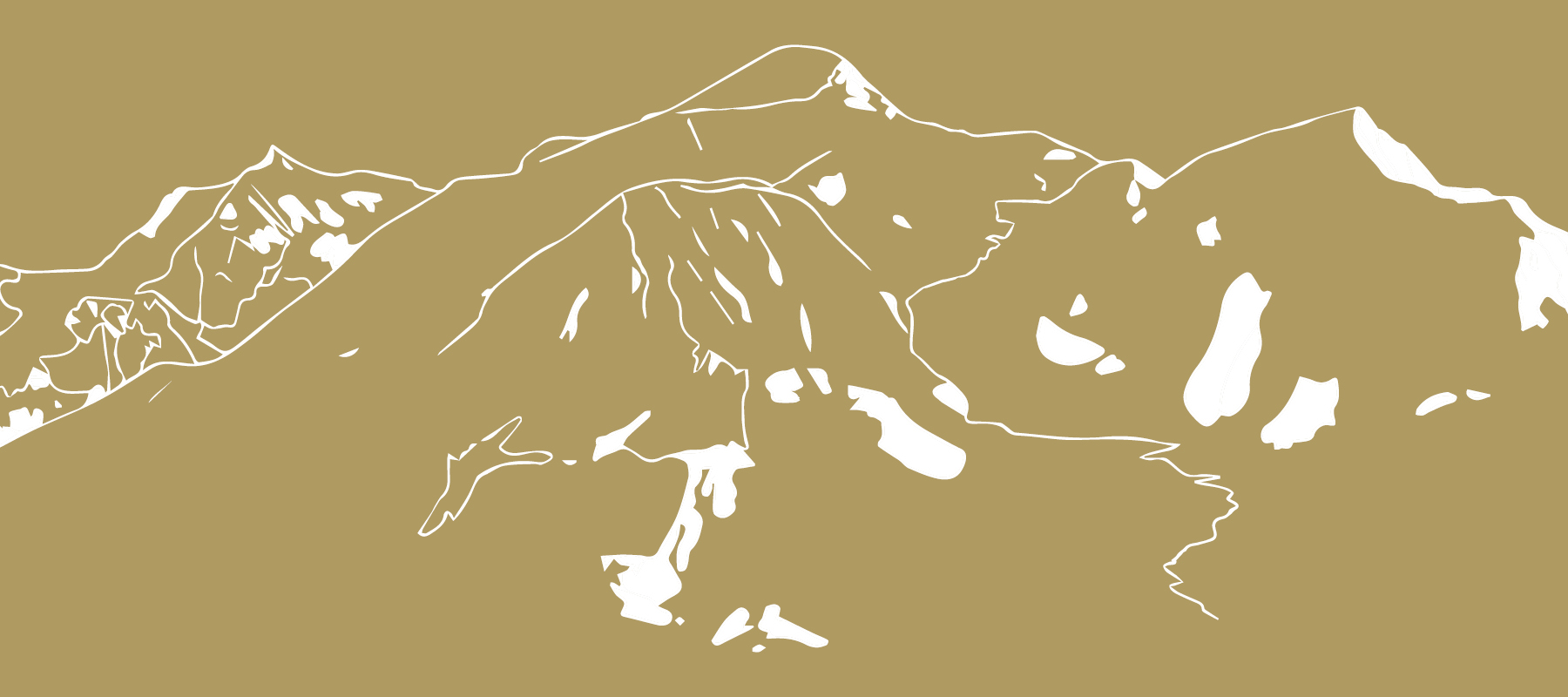 Choose your package!
Digital visibility
Website www.combloux.com (more than 450 visits per year)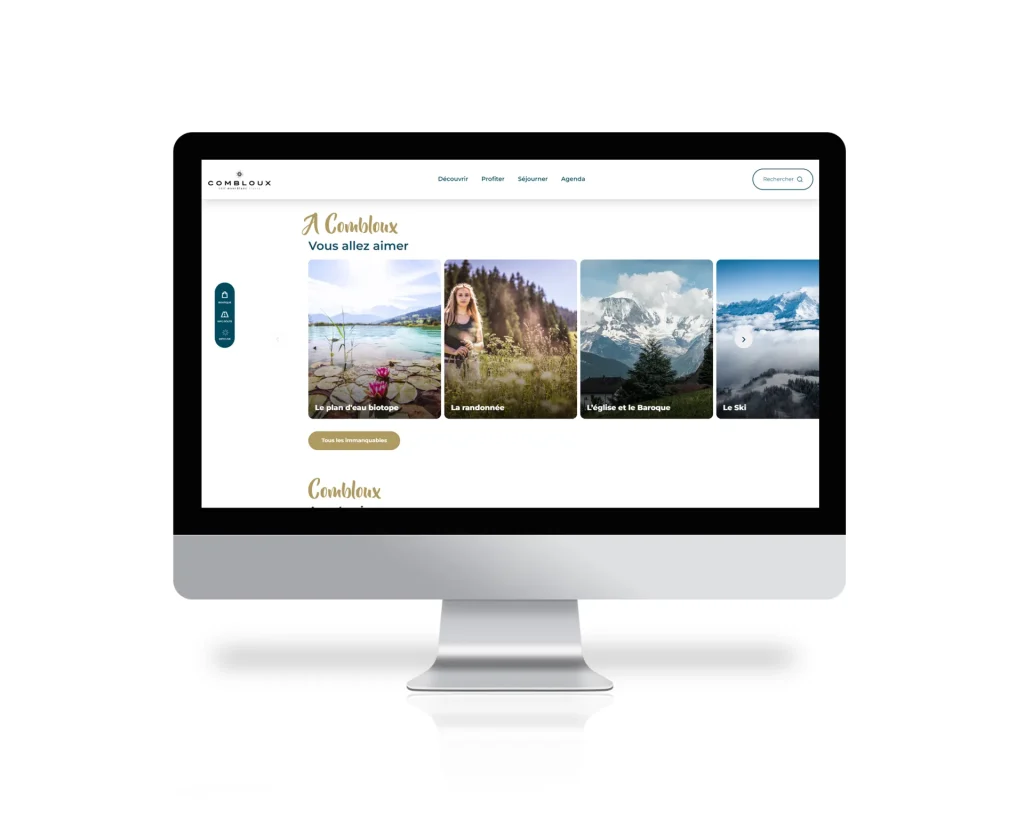 Included in the Basic package:
A file dedicated to your company: business name (or surname/first name), address, telephone, email, geolocation, short description, 1 presentation photo
The + of the premium pack
Presentation at the top of the list (then in random order in its category of activity among the other premium members)
More complete file: link to your website, long detailed description, downloadable PDF, 5 additional photos, detailed list of your prices
Opportunity to be part of the "recommendations of our destination experts"
Marketing campaign on demand and subject to availability: 1 week / year
Possibility of co-creation of an article for our Blog if the subject is relevant to our destination: practical "tutorial" article related to your activity / article "in immersion" report (test of your activity, behind the scenes of your company, etc.)
Publication of your job offers on our dedicated space
Combloux social networks (more than 41 subscribers)
Take advantage of Combloux's popularity on social networks to boost your digital visibility!
We are present on Facebook, Instagram, Twitter, Linkedin, Pinterest, TikTok.
We carefully study our posts to arouse the interest of our audience towards our charming destination. We thus have a strong and committed community.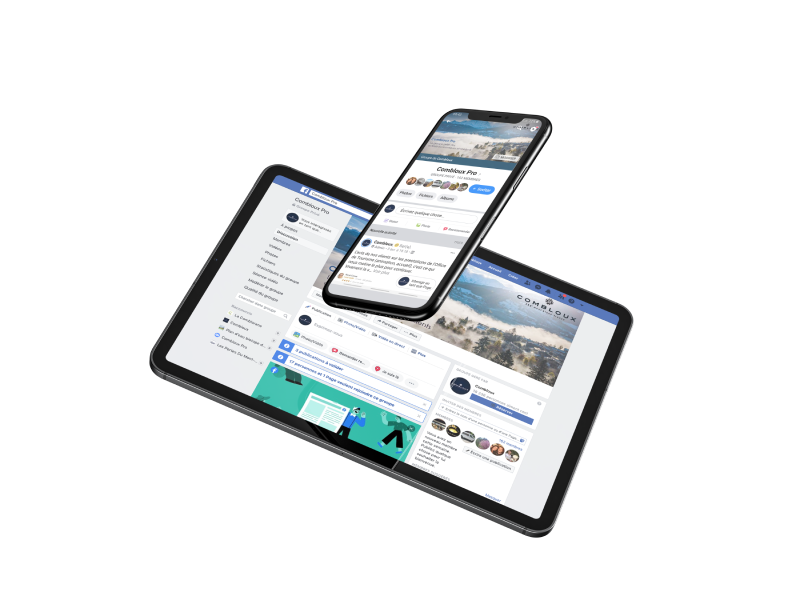 Included in the Basic package:
Organization of contests with endowment from you
The + of the premium pack
Relay of your news related to the tourist interest of the destination
Creation and/or sharing of non-commercial content on the social networks of Combloux according to your news (news, events) and the adequacy with our editorial line
Relay of your innovative initiatives on the LinkedIn network
Digital visibility: newsletters and screens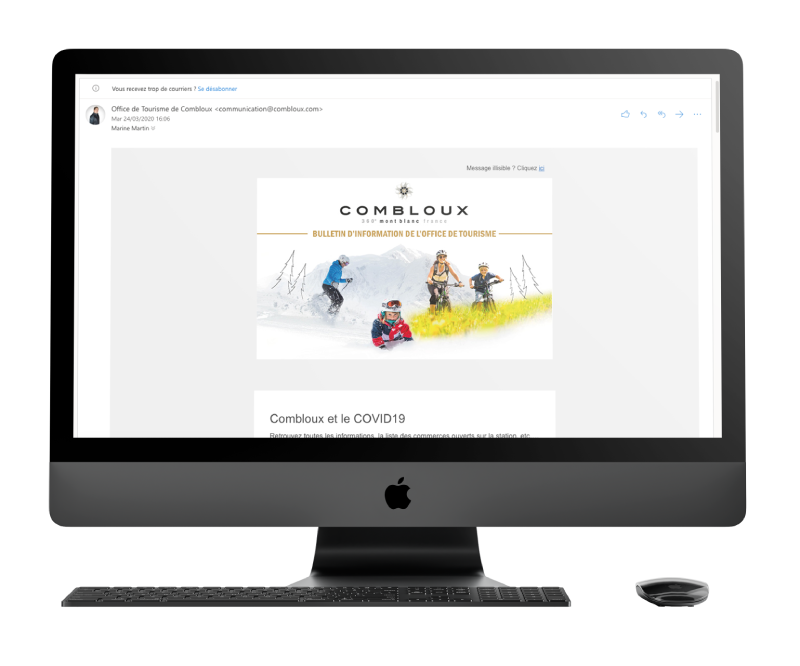 Only in Premium Pack
Relay your news and any promotional offers in our newsletters
Access to paid advertising offers on our network of screens (1 giant screen in the center of the village and 3 indoor screens at the Tourist Office)
---
Paper visibility
promotional flyers
Included in the Basic package :
Distribution of your flyers at the counter to meet customer demand
The + of the premium pack
Presence of your self-service flyers at the entrance to the Tourist Office (more than 150 passages per year)
Publication of the practical guide (6 copies per year)
Included in the Basic package :
Contact details: business name (or surname/first name), address, telephone, email
Short description (20 words maximum)
The + of the premium pack
Address of your website
Detailed description (50 words maximum)
A presentation photo
---
Resources and other benefits
Included in the Basic package :
Access to a digital toolbox (photos, communication kit, etc.)
Access to seasonal activity reports on tourism intelligence
The + of the premium pack
A map Pro Tourism Pass offered
Access to the catalog of paid training offered by I&D Tourism 74
Possibility of marketing your services by the Tourist Office (for a 10% commission on sales)
Coming :
Advice and training space on different themes: enhance your offer on the web, choose the right social networks to promote your activity, manage your social networks well, take good photos with a smartphone, improve the referencing of your activity on the web...
---
How to join?
Membership campaigns take place each spring (for membership at another period, consult the administrative department). Membership will take place from October 1 of the current year until September 31 of the following year.
To join the Combloux Tourist Office, all you have to do is:
Contact our administrative department who will give you the document to complete for membership.
Return the membership letter with the payment corresponding to the amount of the chosen pack.
Provide information for the promotion of your structure (contact details, photos, description, etc.)
---
Amounts of membership packs at the Tourist Office
For activity and/or service providers
| | | |
| --- | --- | --- |
| | Basic Pack | Premium Pack |
| Sports or cultural activity | €194 | €268 |
| Shop / Restaurant | €194 | €268 |
| Company with more than 5 employees | €194 | €268 |
| Artisan – Company with less than 5 employees | €108 | €194 |
| Rental residence | €807 | €1287 |
Example of membership types at the Combloux Tourist Office
For furnished "furnished tourism" accommodation
| | |
| --- | --- |
| Classified 1* | From 103 € to 157 € |
| Classified 2* | From 129 € to 212 € |
| Classified 3* | From 149 € to 255 € |
| Classified 4* | From 196 € to 327 € |
| Classified 5* | From 313 € to 345 € |
The prices of the packs are also available on our member's guide!