The last so-called "Würm" glaciation began 70 years ago. The Mont-Blanc glaciers come together by flow to form the great Arve glacier which completely fills its valley. When they retreated around 000 years ago, the glaciers left behind many blocks of granite from the Mont-Blanc massif, particularly in Combloux.
The exploitation of this emblematic stone of Mont-Blanc began in the middle of the 1840th century. After the fire in Sallanches in XNUMX, Charles Albert, King of Piedmont Sardinia, brought in skilled labor from Piedmont and the Lake Maggiore region to rebuild the city in stone and not in wood. Workers settled in the region and granite cutting continued.
The Sentier des Graniteurs to discover the life of stonemasons
On a pedestrian route of about 1 km in the forest, discover the history of the exploitation of granite in Combloux through the ages. Along the way, you will come across numerous erratic blocks carried by the glaciers, as well as vestiges of old quarries: winches, slides, access ramps, etc. Thematic panels make you relive this epic and take you to meet these men who came from Italy to earn a hard living.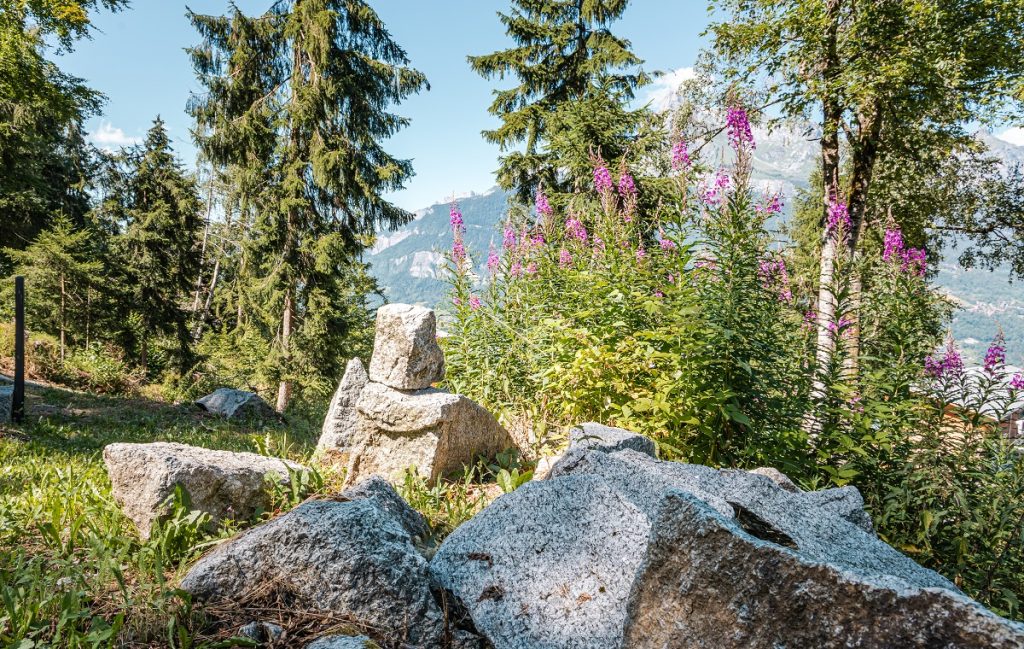 "Laurenzio, Granit du Mont-Blanc", stonemasons from generation to generation
Since 1967, the Laurenzio family has passed on the ancestral know-how of granite cutting from generation to generation. The family business extracts and works stone to make various and varied objects: fireplaces, sidewalks, fountains, door or window frames, furniture, commemorative monuments, decorative objects... State-of-the-art technology combined with manual finishing make it possible to imagine any type of object while retaining the natural look of rough stone.
---
Other themes you might like