Snowshoeing in Combloux will make you discover the beauty of the snowy landscapes. A moment out of time, face to face with nature, to live alone or to share with friends or family.
Snowshoeing is accessible to everyone and does not require any particular technique. It will appeal to your physical condition. It will therefore simply be necessary to choose the course adapted to your form. At the beginning or end of the season, when the snow is less present, it is also possible to hike on the routes on foot.
On foot or on snowshoes: make the right choice!
Snowshoes will be your best ally for hiking on snow! Moreover, we strongly advise you not to venture on the snowshoe routes without equipment... Your walk could become a real hell.
On the other hand, when the amount of snow is very low and you are not at risk of sinking, it is possible to opt for walking without snowshoes. Remember to equip yourself with crampons to fix under your shoes in order to maintain a good adhesion on the ground and not to slip.
All snowshoe routes from Combloux
Outings accompanied by a guide
Our service providers offer accompanied snowshoe outings. The Bureau des Guides as well as Marie-Claude and Rémy will be delighted to take you into the heart of nature to share their passion for the mountains with you. The outings are supervised in complete safety by specialist snowshoe guides.
Where to rent equipment for a snowshoe outing?
Practical information for your snowshoe outing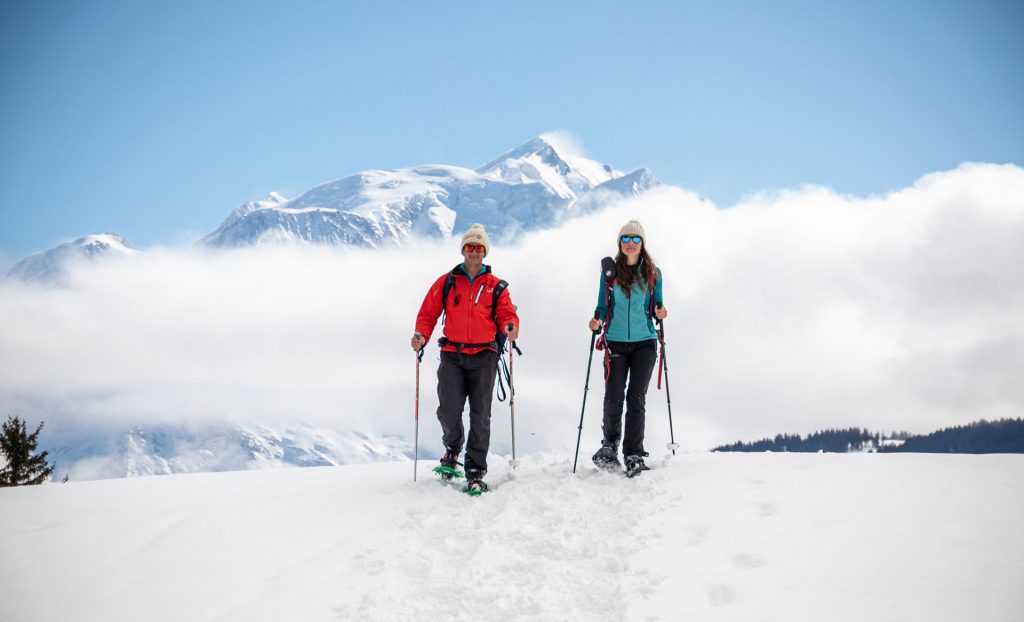 ---