A spectacular 360 degree view of sumptuous mountain peaks. This is the promise that awaits you for your stay in Combloux!
If there is one thing that everyone in Combloux agrees on, it is the beauty of this 360 degree view of the mountain ranges that surround the village. Fiz, Aravis, Mont-Blanc… the peaks stretch out as far as the eye can see. Watch out for torticollis!
The Mont Blanc massif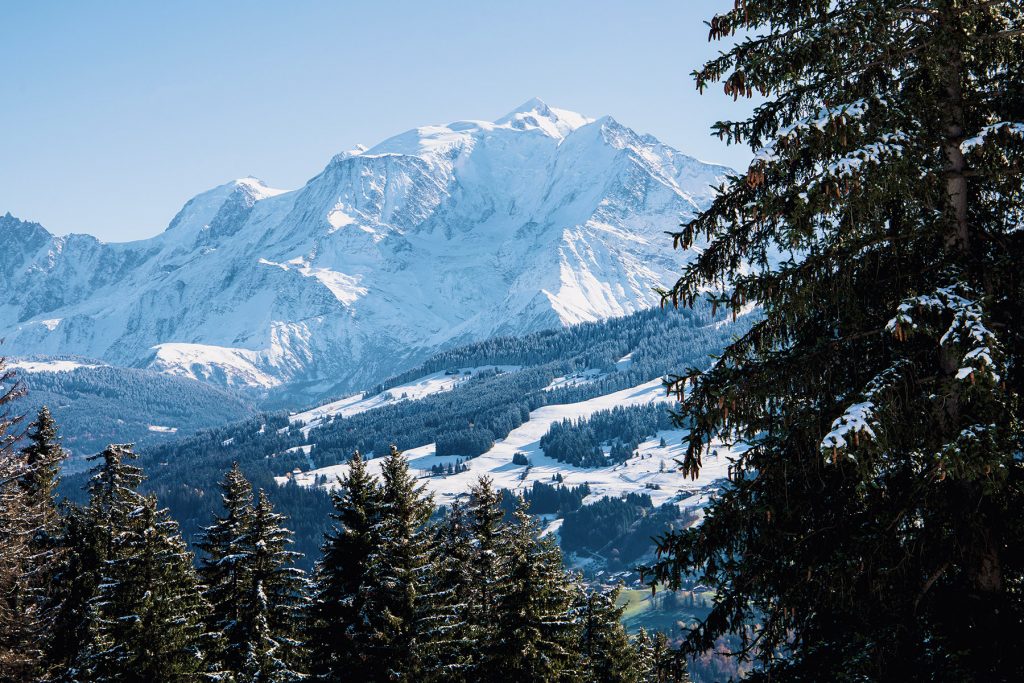 The roof of Europe sits proudly opposite the village of Combloux.
The Mont-Blanc massif is an impressive massif in the Alps, shared between 3 countries: France, Italy and Switzerland. Its highest peak, Mont-Blanc, culminates at 4 meters. It brings together important peaks such as the Aiguille du Midi, the Aiguille Verte, the Mont-Blanc du Tacul, the Mont Maudit, the Dôme du Goûter and the Aiguille de Bionnassay. The Mont-Blanc massif is home to the most imposing glaciers in France such as the Mer de Glace, the Glacier d'Argentière and the Glacier des Bossons.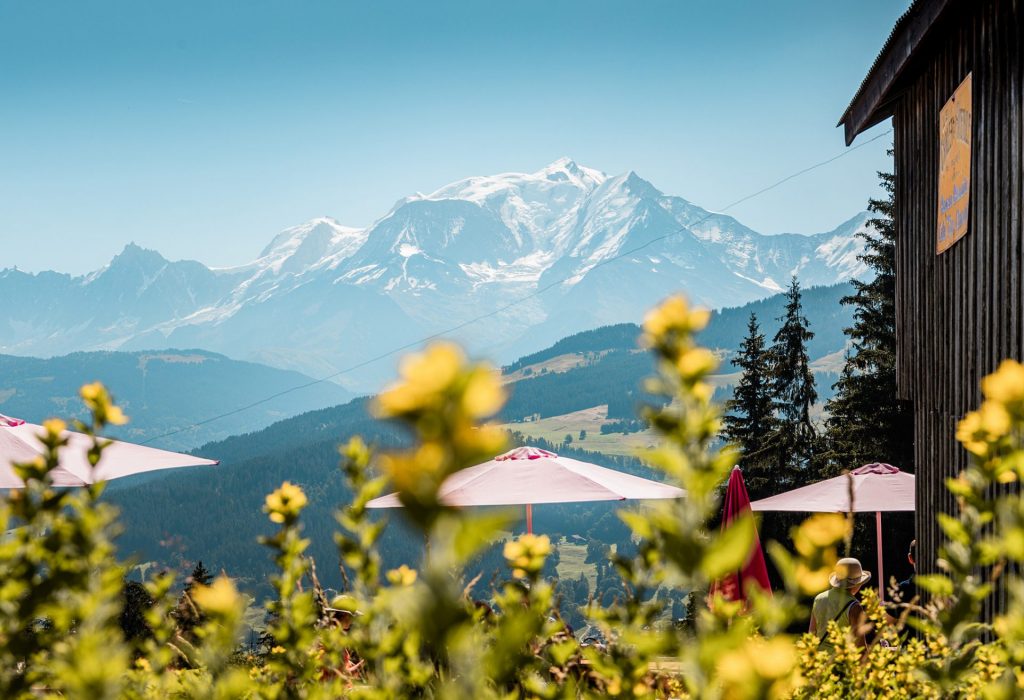 ---
The Fiz massif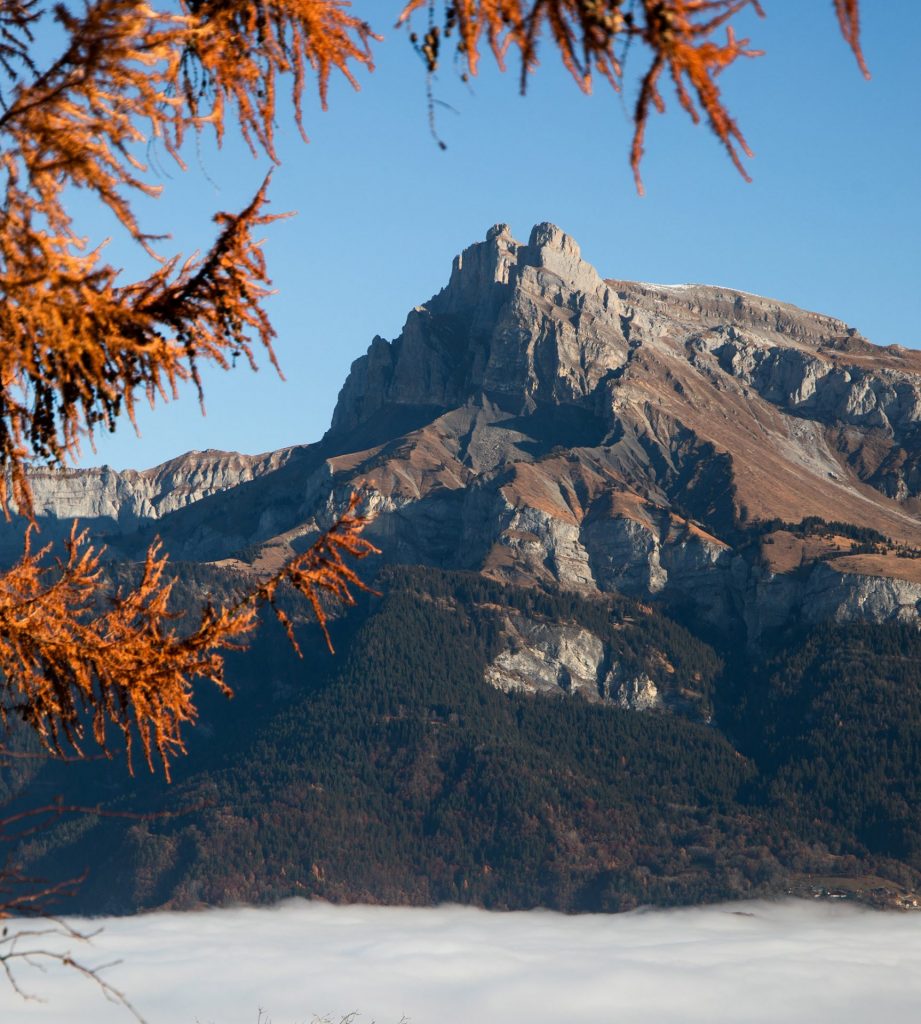 With your back to the village of Combloux, you can admire the Fiz massif on your left.
The Fiz chain is part of the Faucigny massif. It is made up of the famous Platé desert and the famous Pointes de Platé and Anterne as well as the Aiguilles de Varan at its end closest to Combloux and several magnificent lakes such as the lakes of Pormenaz and Anterne.
Les Fiz is part of the Passy nature reserve and offers a very beautiful view of the Mont-Blanc Massif just opposite. Many hiking routes will lead you to discover the best spots in Fiz.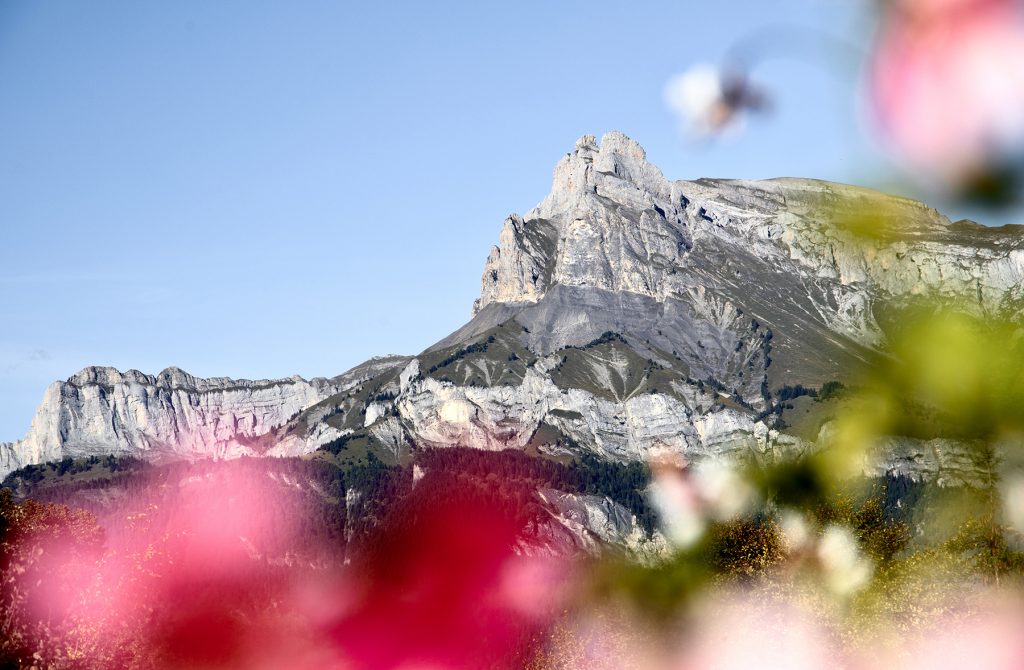 ---
The Aravis chain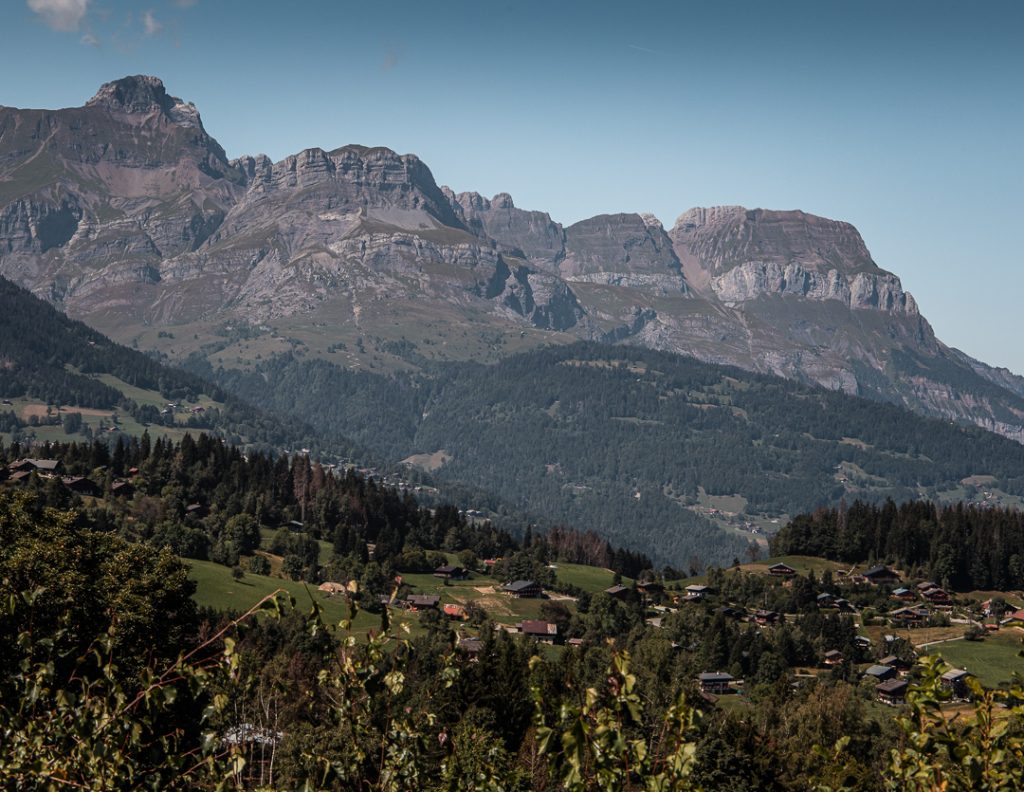 The Aravis chain straddles Haute-Savoie and Savoie. The best known peaks of this impressive chain are:
Mount Charvin
Pointe Percée (the highest peak in the Aravis at 2750m altitude)
Pointe de Tardevant
Pointe d'Areu
Pointe de Merdassier
the stall
It is also home to a very popular pass in the region: the Col des Aravis.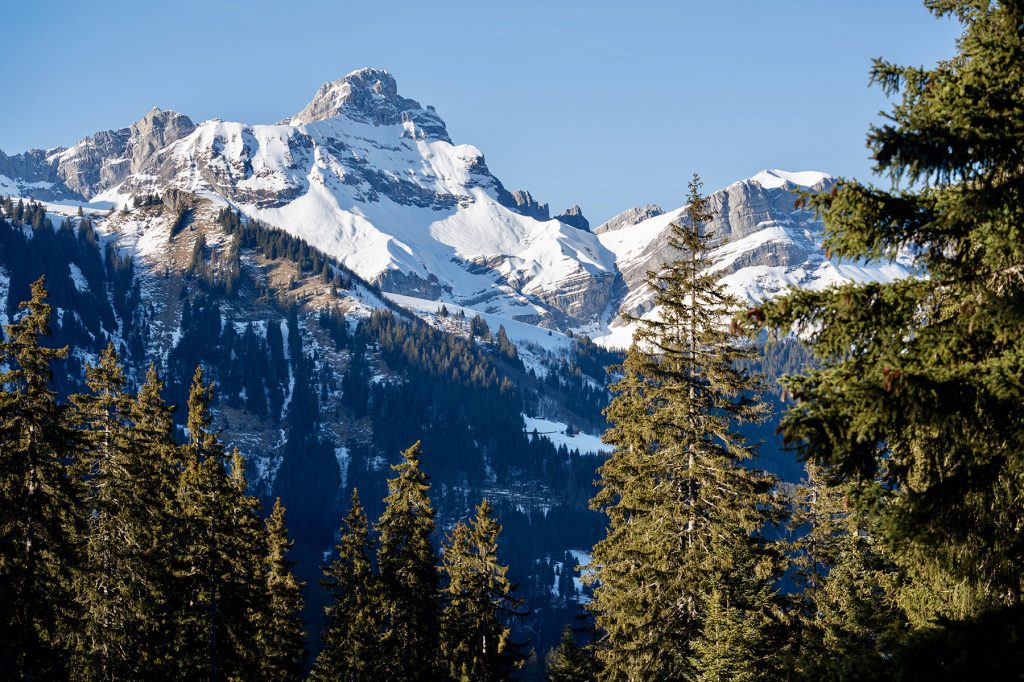 ---