Monday May 1st will be held the 2nd edition of the Agricultural Show of the Pays du Mont-Blanc
After the success of the 1st edition in 2022 which attracted hundreds of visitors, the Comice Agricole du Pays du Mont-Blanc returns for a second edition on Monday May 1 in the heart of the village of Combloux. On the program: Abondance breed competition, farmers' market, demonstrations of folk and country dances and other activities.
Organized by the farmers' association of Combloux and the municipality, this meeting, which will remain fixed for May 1 of each year, is the first real moment of spring festivity and the opportunity to highlight local agriculture and to bring breeders, producers and inhabitants of the region together.
For the occasion, the village center will be closed to traffic to offer a friendly space with its cows and its stands of local products and crafts, including: honey, soaps and other natural products, cheese, charcuterie, jewelery and minerals. , jewelry made from recycled materials, wooden and leather decorations, vegetable and flower plants, seeds and spices, paint, wine, beer…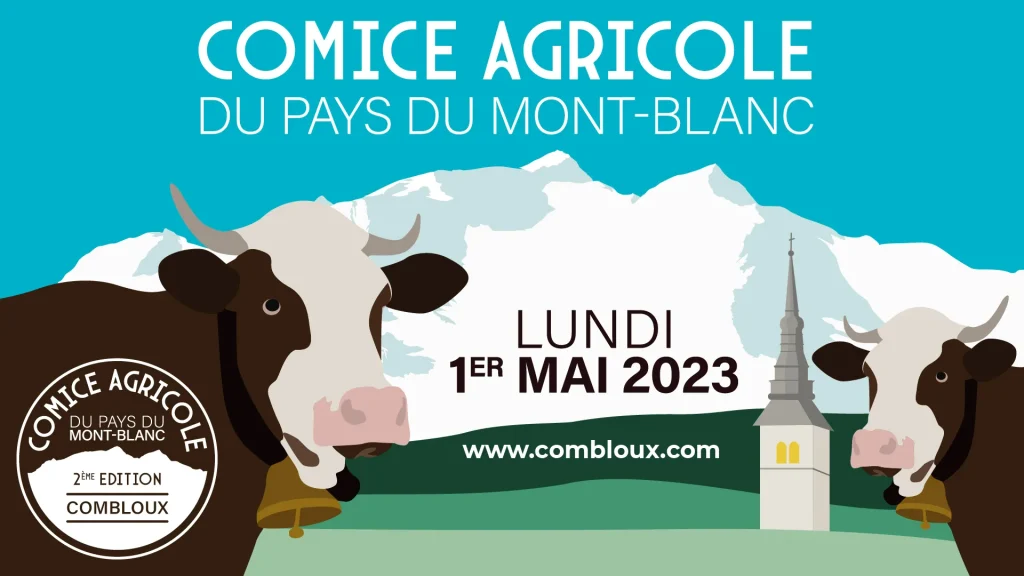 Today's program :
9:30 am - 12:XNUMX am:
Abondance breed competition by sections and special prizes
12h:
Speeches, entertainment by the folk group L'Tropé and the Tradition Country dance association. Catering at association stands or in restaurants in Combloux.
13:30 am - 16:XNUMX am:
All day :
Producers and artisans market, snacks, refreshment bar, musical entertainment, bouncy castle and play structure, pony rides