Combloux's new biotope lake opened to the public this morning
It's the big day, after more than 10 months of work and a postponement of opening due to a technical problem, the new biotope lake of Combloux opens its doors to the public from today until 11 september.
After 20 years of operation and 280 bathers welcomed, it was indeed time for the first ecological body of water open to swimming in France to offer itself a second youth.
It is therefore a completely rehabilitated site that awaits visitors to the village, with green spaces and an enlarged bathing surface, as well as a more efficient water filtration system to remain at the forefront of ecological bathing and reduce water consumption compared to the old equipment.
Due to its ecological functioning, without any additive products, the biotope water body is subject to regular analyzes of the quality of the water, the results of which condition the opening to the public. To maintain optimal bathing water, access is therefore limited in number of daily entries. Also, it is recommended that people wishing to go there reserve their places in advance on the website of the Tourist Office, or directly at the reception point at the Tourist Office or at the lake. biotope until the day before.
---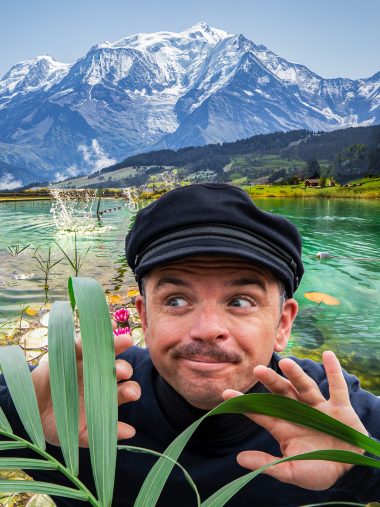 Go behind the scenes of the body of water in a fun way
Every Thursday at 10 am until August 11, Combloux offers an offbeat visit to the biotope lake in the company of an actor in the shoes of "Captain Biotope".
Capitaine Biotope takes visitors on a discovery of the secrets and the crew of the body of water, from the engine room to the swimming pool. Swimsuit and organic sunscreen are a must since part of the visit takes place in the swimming pool.
Price: €10, including entry to the body of water for the day.