If you have a sweet tooth and a love for art, the work of Tony Peytoureau, pastry chef at Délice de Combloux, will hold your attention. From the top of his 22 years, this culinary artist "never comes out of his egg". Having a unique vision of pastry, it is with a head full of projects and ambition that he takes us behind the scenes of his profession.
Presentation by Tony Peytoureau, Pastry Chef at Délices de Combloux
The career of Tony Peytoureau and his first steps in pastry
Hello Tony, we are delighted to meet you. Can you introduce yourself quickly?
Hello, my name is Tony Peytoureau. I am 22 years old, I come from Bordeaux. Since October, I have been working as Pastry chef about bakeries – local artisan pastries "At the Delights of Combloux" and Aux Délices de Megève", both directed by Vincent Thomassier.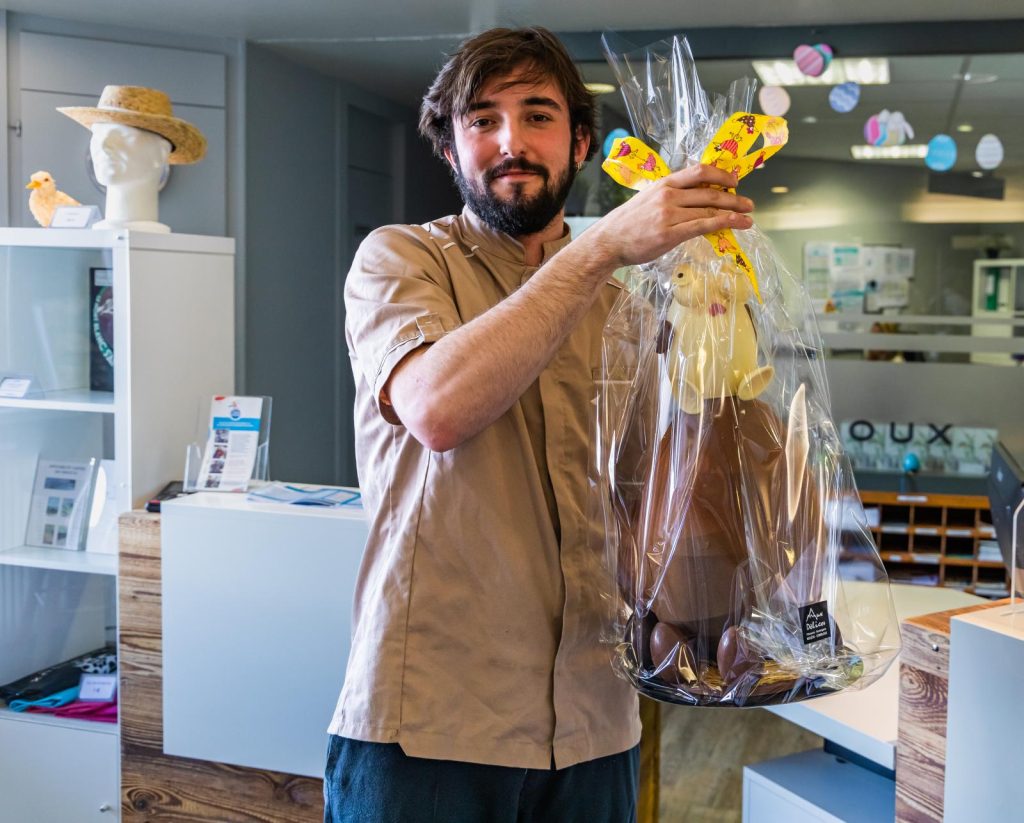 How to get to Les Délices de Combloux?
---
Tell us about your background before arriving at Les Délices de Combloux?
Several professional training courses have enabled me to acquire the fundamentals of the profession of pastry chef – chocolate maker – confectioner.
After obtaining my CAP Pâtisserie in Dordogne, I deepened my knowledge in Sarlat with a Additional mention "Pastry – Ice cream – Chocolate – Confectionery – Plated desserts". I then took the next step, going even further in my specialization thanks to obtaining with a Technical Trades Certificate "Pastry Chef – Confectioner – Ice Cream Maker – Caterer".
Having just learned to master the basics of pastry, as well as its advanced techniques, I began my career as a production worker. For two years, I worked in two establishments: one in Limoges, the other in Dordogne. This allowed me to establish my skills to start giving life to my most daring ideas and thus be able to start to stand out in my profession.
After that, eager to open up to new cultures while discovering the life in the alps, I chose to put my suitcases at Combloux.
I've always liked getting out of my comfort zone, being far from what I know, escaping…the high life! And then I'm lucky to have a job that allows me to travel. Discovering new places allows me to broaden my culinary horizons, to inspire me with new flavors, ingredients and cooking techniques.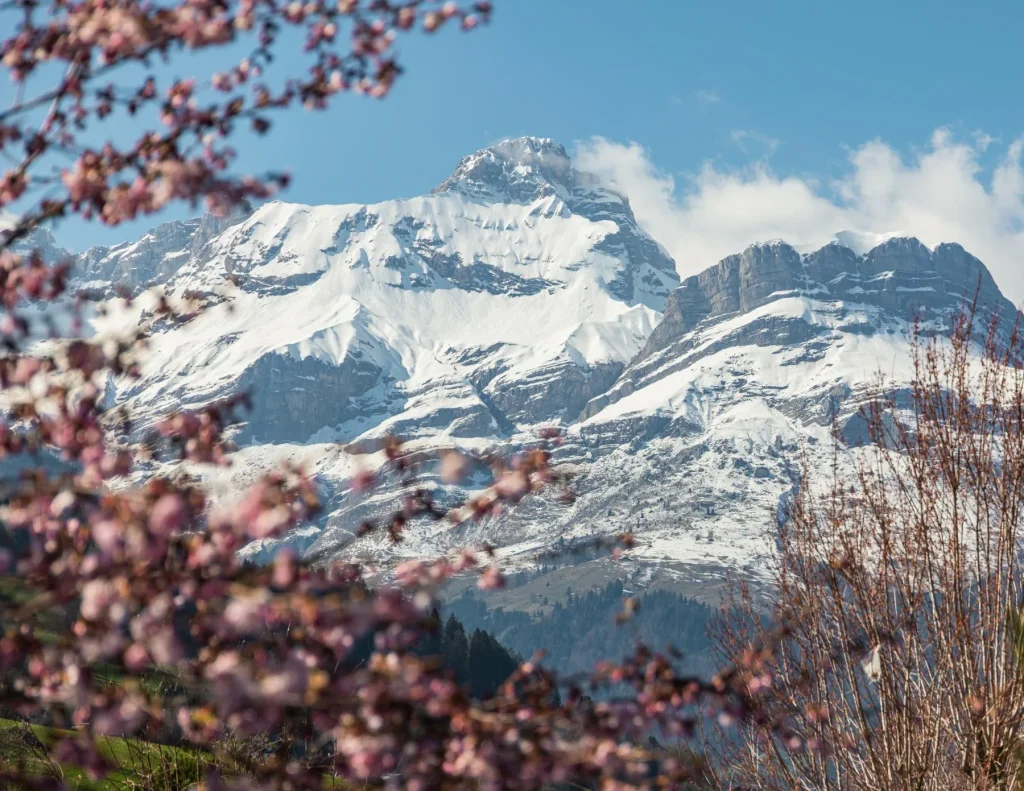 Being a pastry chef at Les Délices de Combloux: the philosophy of Tony Peyrouteau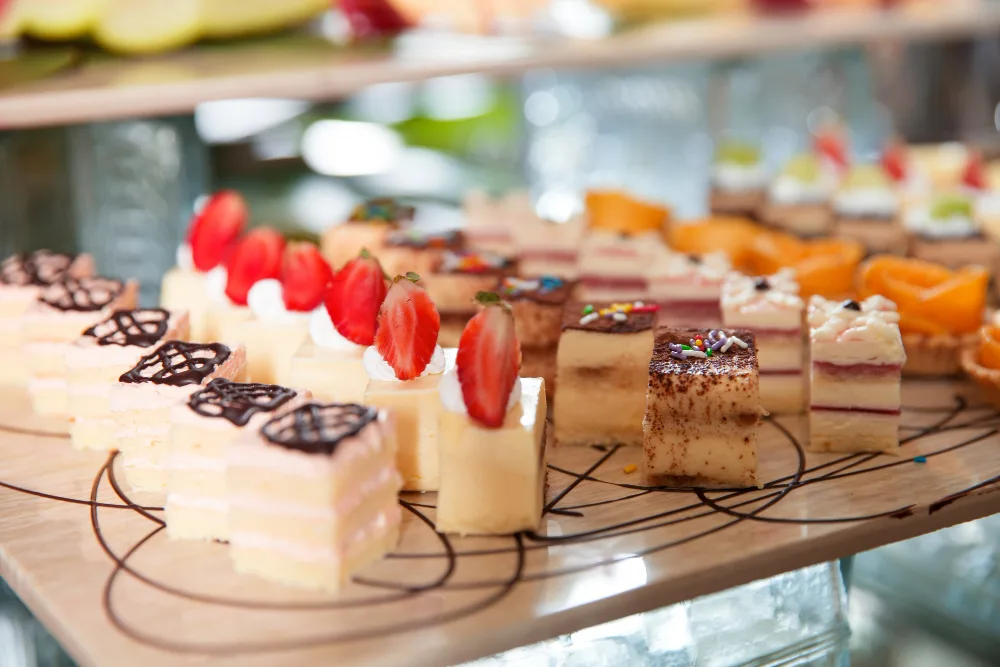 Tony, tell us what your job as Pastry Chef in Combloux entails?
Regarding my profession as Pastry Chef at the Délices de Combloux and Megève, I wear the hats of pastry chef, chocolate maker, ice cream maker and confectioner all at the same time.
I thus participate, in collaboration with the entire team of pastry chefs and chocolate makers, in the daily production of pastries, pastries, biscuits, chocolates and homemade confectionery.
I specify that here everything is made by hand using Image by katemangostar on Freepik">quality ingredients.

To taste these delicacies: our two establishments are pleased to welcome you daily from 7:00 a.m. to 7:00 p.m.
Opening hours from January 01 to December 31, 2023

Monday
Open from 06:30 a.m. to 19:30 p.m.
Tuesday
Open from 06:30 a.m. to 19:30 p.m.
Wednesday
Open from 06:30 a.m. to 19:30 p.m.
Thursday
Open from 06:30 a.m. to 19:30 p.m.
Friday
Open from 06:30 a.m. to 19:30 p.m.
SATURDAY
Open from 06:30 a.m. to 19:30 p.m.
Sunday
Open from 06:30 a.m. to 19:30 p.m.
---
What qualities do you need to exercise it?
To master the art of pastry, you must above all demonstrate rigor and great precision in respecting:
recipes: weight, cooking time, etc.
hygiene and food safety standards.
Before being able to bring your personal touch, it is, as in all disciplines, essential to master the basic techniques (pasta, creams, toppings, etc.)
Let's not forget to mention that we must, of course, to be skilled with one's hands, especially for :
manipulate raw materials, which are sometimes fragile and delicate, such as fresh fruit, eggs, chocolate, etc.
decorate cakes and pastries with precision and meticulousness.
Finally, owning a certain artistic sensibility is a real asset for revisiting classic recipes in order to create unique and aesthetic desserts
---
What are the pros and cons of your job?
My job is extremely varied et rewarding. It encompasses several specialties that interest me as much as each other and that call on a multitude of skills.
However, to exercise it it is necessary to be passionate. In fact, working hours are irregular and can be very long. Getting up very early is an obligation: as an indication, my day as a pastry chef starts at 2 a.m. This requires courage, especially since we also work weekends and holidays.
In terms of challenges, in the early morning the whole team must be on the attack and able to work effectively in a coordinated manner. We can sometimes be under pressure to provide good fresh produce in quantity, on time and on time: this can be tiring and physically demanding.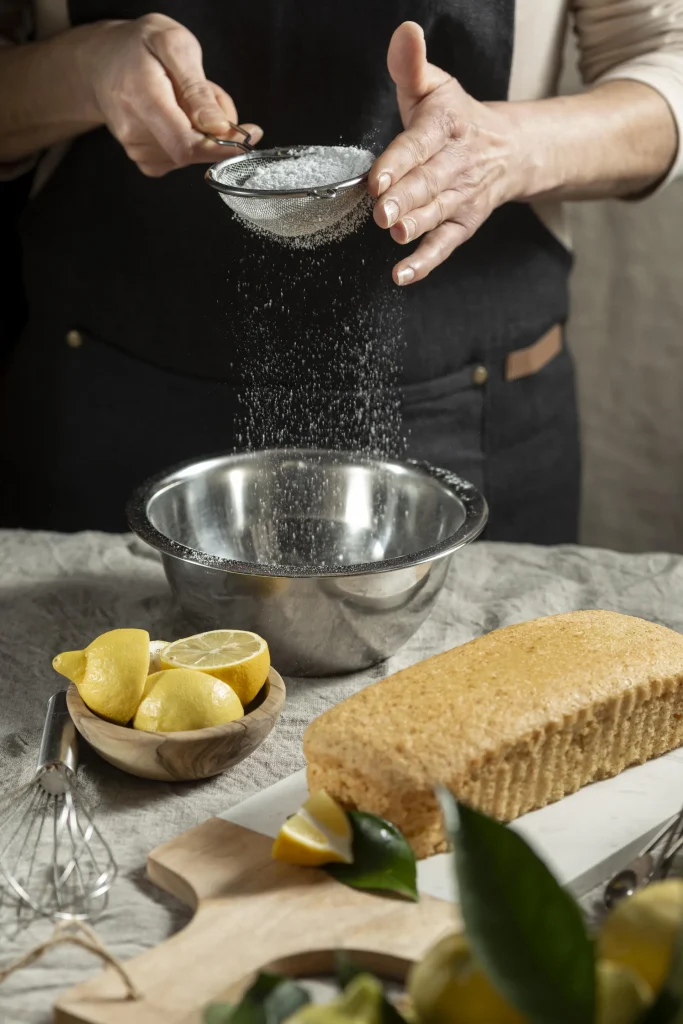 Despite all this, pastry offers a great freedom to experiment with a multitude of recipes (all as delicious as each other).
However, the simple fact of proposing to the team a new original dessert to put in the window necessarily requirespersonal investment. It takes a lot of time and effort to get quality results.
To do this, I test my new recipes on my free time, in the afternoon.
Our mission being to delight customers by offering them an unforgettable taste experience, I must, for example, be sure of my new pairings (in terms of textures, flavors). Not happy to be good to taste, our desserts must also be aesthetic. No time for missed working hours.
If you know how to overcome these inconveniences, being a pastry chef offers many advantages: the opportunity to pursue a career anywhere in the world, is part of.
This passionate job calls on the creativity. When we have thebroad-mindedness, this opens up the field of possibilities!
Les Délices de Combloux, its delicacies and its amazing team
Tony, how many people work with you to ensure the smooth running of the production of delicacies at Délices de Combloux?
When the season is in full swing – from approximately the beginning of December until Easter – our team of artisan pastry chefs is made up of 8 workers.
These pastry chefs-chocolatiers come from four corners of France. Each employee can add his stone to the building by bringing his sensitivity and his know-how to create original and delicious pastries, which reflect the diversity made up of people from different backgrounds of our team. This constitutes a real wealth for our stores.
So don't be surprised if you find pastis from the Landes on our Savoyard stalls from time to time!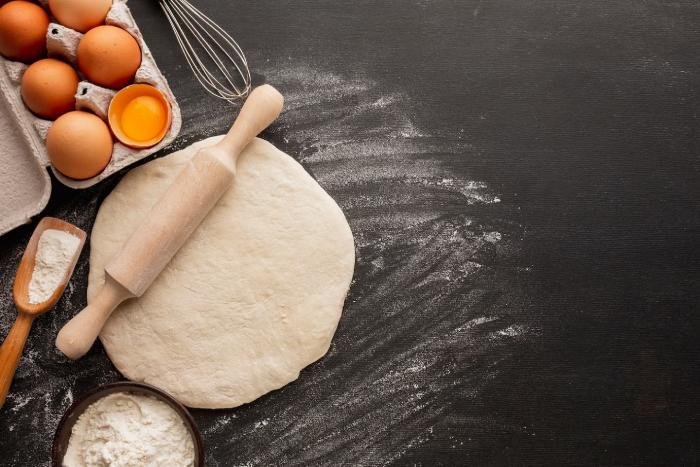 A commitment to short circuits and quality raw materials
What part do small producers have in your basket, this pastry chef at Délices de Combloux?
Worried of support local producers we favor short circuits as much as possible. First of all, it allows guarantee the freshness and quality of the ingredients used.
Thus, at Délices de Combloux and Megève, we rely on the wealth of regional products, for example :
our flour is made from wheat from the Rhône-Alpes region

milk and cream come from Haute-Savoie

for the fruits we favor those of our megevan primeur

for chocolate we use Valrhona, a chocolate factory in the Drôme which offers exceptional products by campaigning for a fair and sustainable cocoa sector
as far as butter is concerned, we use AOP Charentes-Poitou, an exceptional product of French origin, which makes all the difference
we get our vanilla from a small producer in Madagascar
It should be noted that this supply in short circuits makes it possible, in addition to all this, to reduce the environmental impact linked to the transport of ingredients.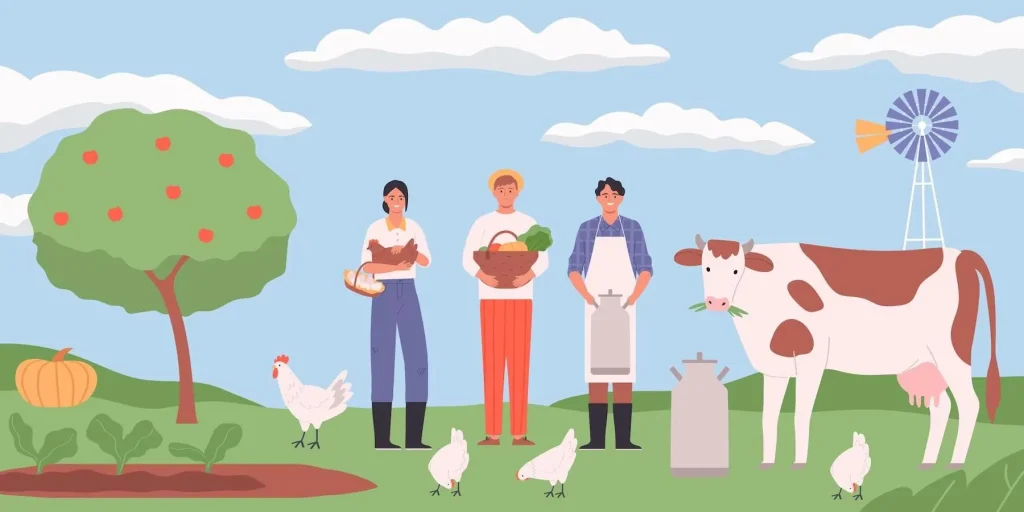 How to celebrate Easter in Combloux? Advice from Tony Peyrouteau
How can we have fun at the Délices Combloux right now? What sweets can we find in the window during this auspicious Easter period?
Throughout the year, the window of our bakery is full of delicious delicacies (each as aesthetic as the other) that make your mouth water.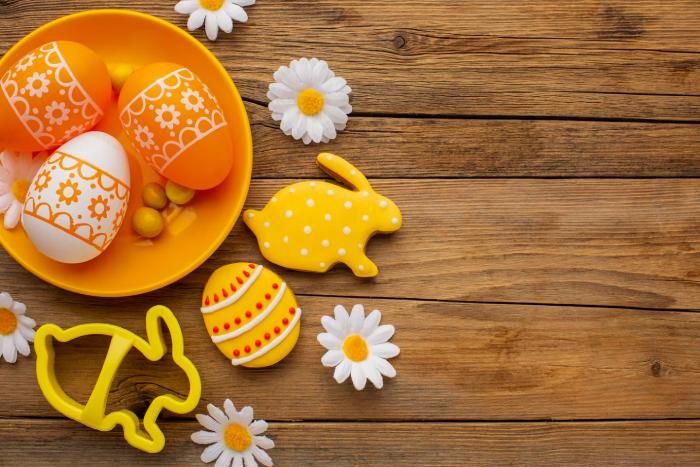 You will find there, daily, an anthology:
Viennese pastries: brioches, apple turnovers, pain aux raisins, Savoy crosses, pure butter croissants, chocolatines (more commonly known as chocolate rolls)…
a large selection of pastries of all shapes: pies, biscuits, entremets, macrons, cakes... from the great classics of French pastry to the most innovative creations
a varied selection of chocolates
assortments of homemade confectionery
that will satisfy everyone's desires. Enough to amaze all sweets lovers !
To the delight of gourmets – who by the way will never be bored in our stores – our team offers you a even wider selection of cakes in high season.
Want to vary the flavors? This is the ideal time to taste original homemade confections made, for example, with rare ingredients such as bananas or tonka beans.
Good to know: weekends are also good times to come and test our new products and our ephemeral creations.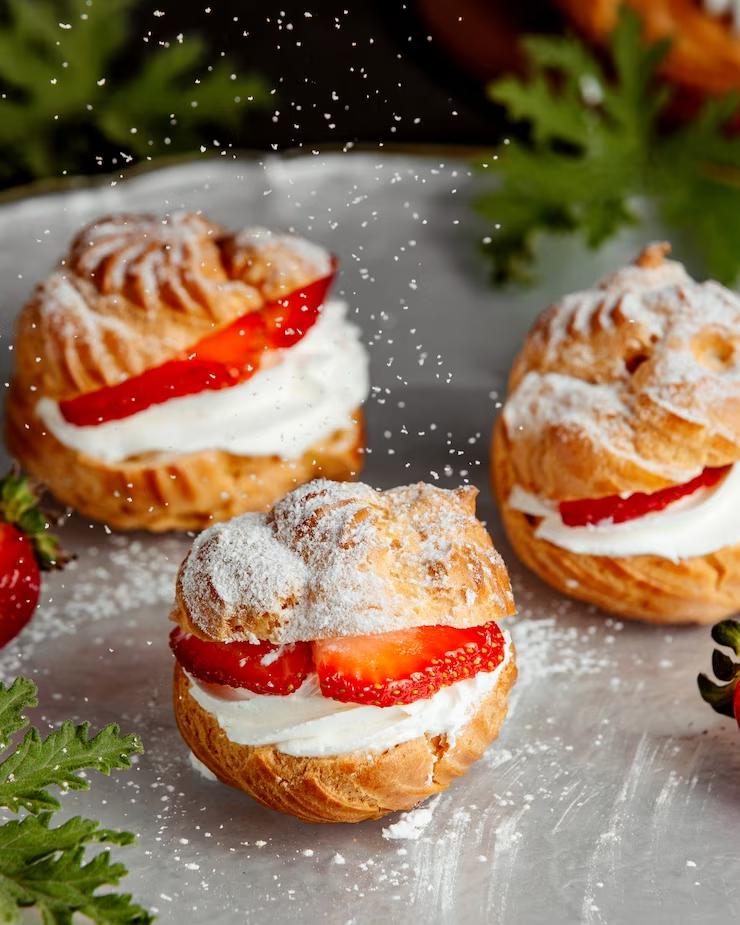 For your meal breaks or your aperitifs, don't forget that in addition to all this, the Delights of Combloux and Megève offer tasty savory confections: sandwiches, quiches, bakery specialities, amuse-bouche of all kinds… enough to delight the taste buds of gourmets.
In two words: demanding customers looking for new things will not be bored in Combloux!
Chocolate, a magic ingredient!
The importance of chocolate in baking, Tony's opinion
Where did your love for chocolate come from?
What I particularly like about the world of chocolate is
its fascinating history
the nobility of this product
fond of sculpture, I like to shape chocolate in a creative way. Chocolate offers a multitude of culinary possibilities. There is a wide variety of techniques and preparations for working it. By playing with the textures, it is possible to create unique and impressive pieces from this delicious and malleable ingredient.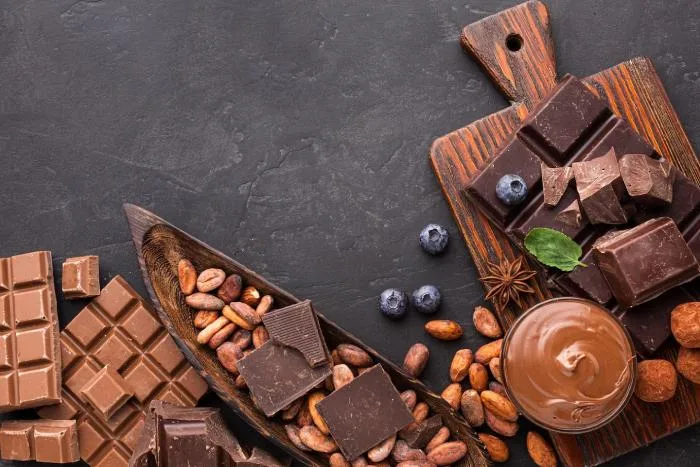 From my point of view, sculpting chocolate is akin to a form of culinary art. This requires great skill and great dexterity: an excellent way to improve myself in my profession.
And the chocolate is delicious! Seriously, who doesn't love chocolate? With its cocoa content which can vary, there is literally something for everyone: dark chocolate, milk chocolate, white chocolate...
Moreover, by juggling with culinary preparations – pralines, ganaches… – you can create a multitude of chocolate sweets with various textures: chocolate with praline, gianduja, chocolate with hazelnut, fleur de sel, caramel filling…
It is easy to understand:
why this ingredient is consumed worldwide
the reasons why it is available in all its forms in a wide variety of desserts and confectionery.
---
Personally, what does a good chocolate mean to you?
Whatever its type, the taste and texture of chocolate vary according to a multitude of parameters: the quality of its ingredients, its production methods (industrial versus artisanal)
Personally, I consider the dark chocolate is the most noble of all chocolates: it is the least processed type.
Dark chocolate contains a higher amount of cocoa and a lower amount of sugar. THE raw product is then almost not distorted.
This high cocoa content makes it easier to enhance the natural flavors of chocolate. To be honest, I think a good tablet should have character: a bitter flavor, at a time complex and refined.
Please note that this point of view is objective. This does not mean that milk chocolate is of poor quality, far from it. Some gourmets prefer its sweet and creamy taste.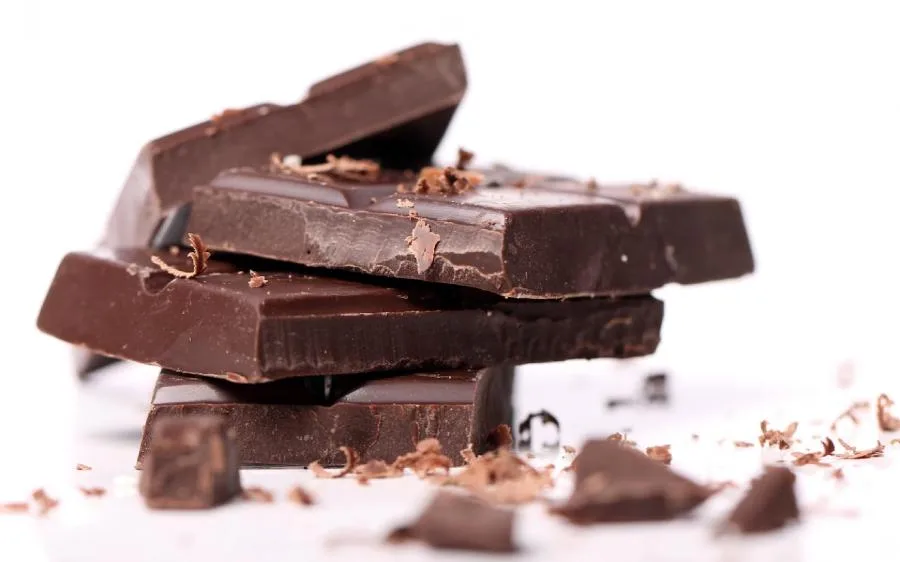 Pastry and chocolate: culinary arts in their own right
Tony Peyrouteau, a chocolate artist
How do you view your job as a pastry chef / chocolate maker? What are the reasons that led you to make it your job?
From my point of view, pastry is much more than a simple gustatory pleasure. She looks more like a Article which questions, gathers and initiates sharing. Desserts indeed have this incredible ability to unite people around the same love for sweets. In a nutshell, I would say it's the icing on the cake.
At the risk of repeating myself, a pastry chef, chocolatier, ice cream and confectioner must show creativity and open-mindedness, constantly reinventing themselves to offer their customers new tasty and aesthetically pleasing desserts. Furthermore, pastry is shaking up preconceived ideas: it is constantly evolving, integrating for example new trends, new codes, or even new flavor combinations and in this sense makes it possible to adapt to everyone's preferences.
Pastry arouses happiness by adding that little extra to the meal that makes all the difference. It is also not so that we are solicited during happy moments such as parties, birthdays and weddings.
In short, pastry represents for me a real incentive to pleasure and culinary discovery.
---
What would be the best way for you to see your efforts rewarded?
Because of the passion and creativity involved in it, I take it to heart that the pastry and chocolate one day rise to the rank of art – even if it is ephemeral – that it becomes part of our customs.
Also, unlike other types of art, ours appeals to the five senses :
La presentation is an important part of my job. The decoration of desserts and chocolate structures requires artistic skills such as drawing, painting and sculpture.
Taste and smell are also important aspects of pastry and chocolate making
Touch: texture is also essential in these areas
Although it may sound strange, hearing also plays a role in baking and chocolate. For example, the sound of a pie crust cracking can indicate that it is cooked to perfection. It is also possible to listen to the sound of chocolate! When a chocolate bar is broken or a square is broken, a characteristic sound can be heard. This sound varies according to the quality of the chocolate, its texture and its fat content.
Tony Peyrouteau and his unique chocolate creations
Speaking of art, you recently won the ICART 2023 prize in Lyon, can you tell us about it?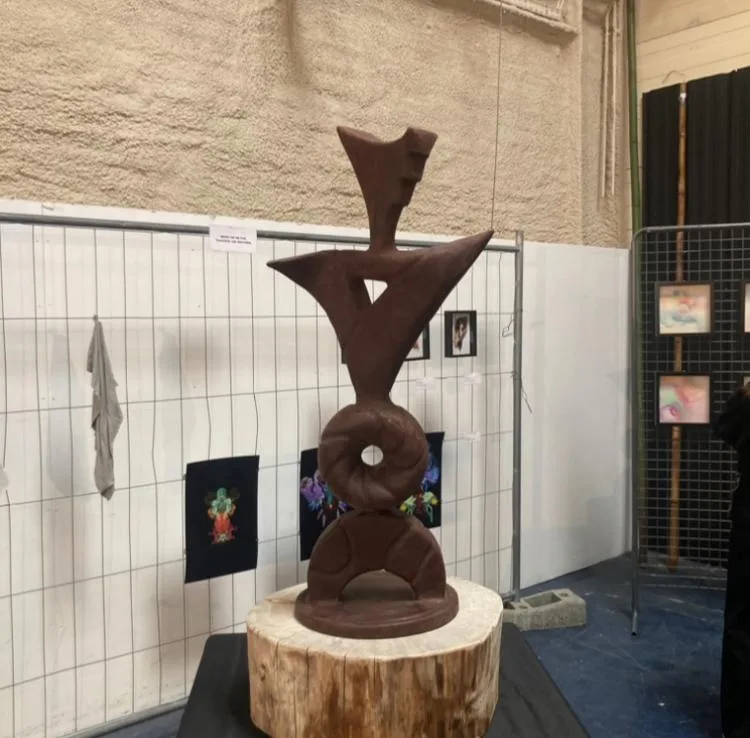 Through a chocolate piece created specifically for the occasion, I wished transcend the profession chocolate maker by presenting a true chocolate work of art.
To respond to the theme of the event – ​​Metamorphosis – I chose to work the chocolate in a way unconventional from a single block, as sculptors did.
It was my first chocolate piece sculpted without moulds, and I made it on my own.
To denounce the hypocrisy of the way women are viewed today, which often judges them on their appearance while excessively sexualizing them, I have chosen to represent women in an abstract way and thus create an oxymoron between caricature and 'elegance.
Hosted bysend to challenge received ideas, my work was received up to my expectations. This intrigued the public and the jury, the mission was successful. I had the honor and pride of receiving the first prize from the public.
It was my first art contest. It was extremely rewarding to be able to take part.
My technical knowledge of chocolate was also of great use to me in carrying out this major work. Wishing to change the way we look at the chocolate factory, the creation of this structure took 70 hours… the game was clearly worth the effort.
Project to integrate art into my job as a pastry chef in Combloux
What are your future plans?
I have no plans to participate in any other art contests yet.
On the other hand, with Vincent Thomassier, owner of the Délices de Combloux, we intend to collaborate with an architect to create unconventional forms of cakes. The architect could then bring us his expertise and know-how in the design of solid structures. We could then create together edible works that are innovative, artistic, stable and resistant.
Personally, I would also like to continue:
to learn as much as possible about my job while traveling
to broaden my culinary horizons and inspire my creativity by discovering new influences from all over the world
And why not one day develop new concepts for pastry shops (Museum, etc.)
Chocolate creations and the development of the Easter egg
At the Délices de Combloux, you make your artisanal chocolates
Can you tell us about your chocolate manufacturing process, from the arrival of the pistoles to the display
Before we can make our Easter chocolates such as eggs, bunnies, bells, hens, fish…., the raw material must undergo some transformations: we must first make a chocolate spread.
It is basically a tempering technique. This stabilizes the crystallization of the cocoa butter present in the chocolate. This allows us to obtain a chocolate with a shiny and crunchy texture.
To do this, we must follow an extremely precise process:
To table dark chocolate, it must be melted at 55°C, then cooled by working it on a cold surface until it reaches the desired crystallization temperature (which is around 27°C). .
It must then be warmed slightly so that it reaches the ideal working temperature.
Finally, we pour it into the molds so that we can shape it according to our needs.
A creamy chocolate mousse recipe, signed Tony Peytoureau
Tony, our interview is coming to an end soon, do you have a chocolate-based recipe of the moment to share with us?
29% chocolate mousse for 4 people:
Easter contest game: a giant chocolate egg to win
For the Easter contest, why did you choose to focus on making a chocolate egg?
The egg, which contains germ life, is a iconic symbol of Easter. This is an old and popular tradition for this holiday.
I chose toembellish this easter treat with a humorous touch : the egg is huge and oversized compared to the size of the hen on top of it.
Finally, the giant egg is in milk chocolate for the greatest pleasure of young and old alike.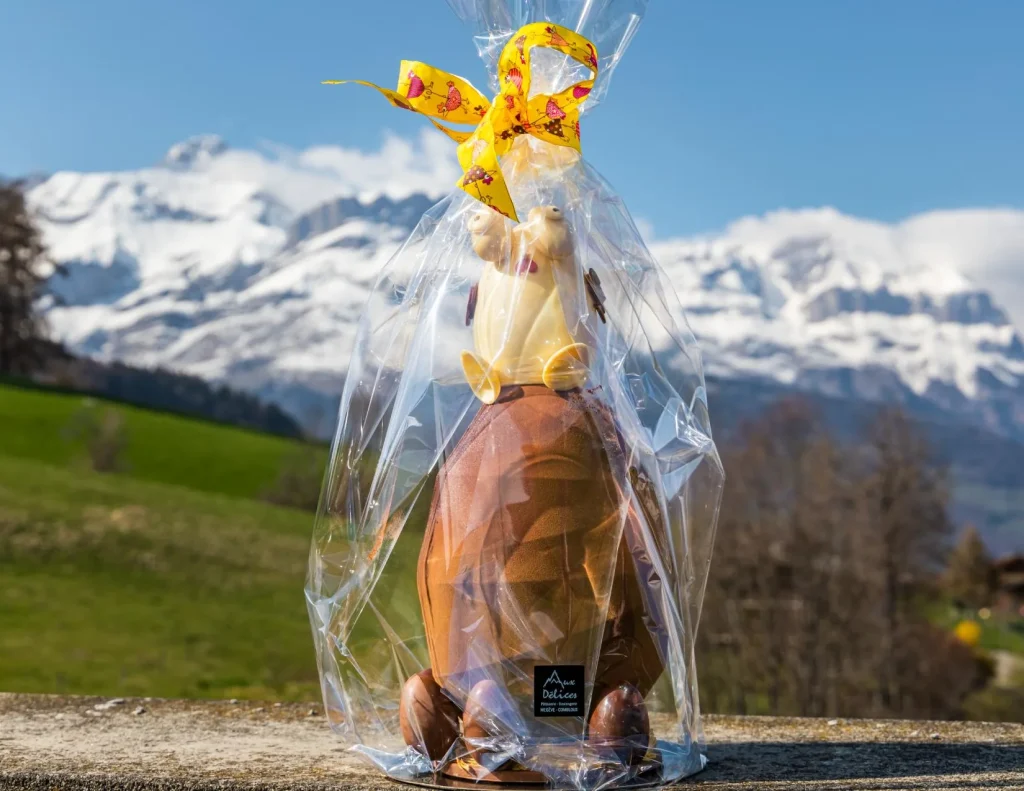 ---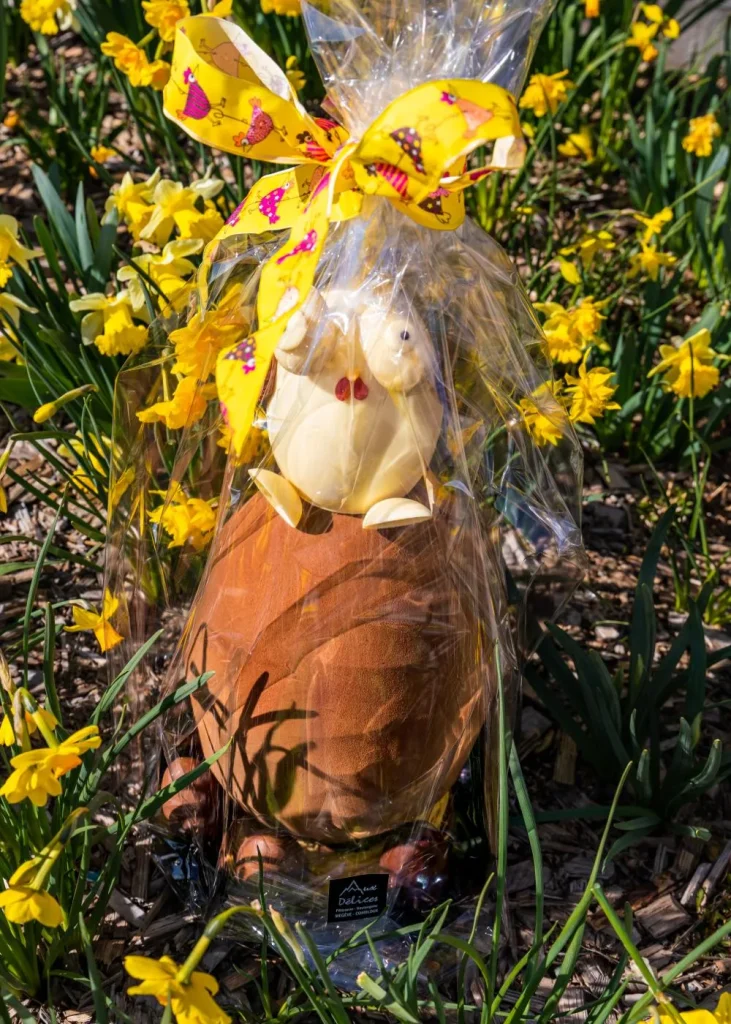 Tell us about the main lines of its manufacture
1- Making a giant chocolate egg like this starts with production of molds of various sizes.
2- Then I melt the different types of chocolate. I temper them and pour them into the molds in several successive layers to obtain a uniform thickness.
3- After solidification, the chocolate shells are removed from the mold and assembled using melted chocolate.
4- The egg can finally be decorated according to the inspiration of the moment. Here, therefore, we proceeded to flock the main egg. This technique which consists in sprinkling cocoa powder, thus creating a velvety and decorative texture.
Due to the amount of detail, I spent about ten hours shaping the edible chicken and egg.
How to win this giant chocolate egg?
Did you miss the mark? Know that this is only a postponement.
To be exclusively informed of tips such as prizes and other gifts to be won in our gourmet destination, follow Combloux on social networks !