Looking for a winter getaway in the French Alps, without skiing ? Alone, with your family or with some friends, take advantage of your free time in Combloux ! It is a destination of choice for both skiers and non-skiers : an authentic mountain village that offers every family members - regardless of their age - a chance to have a break and reload their batteries amid stunning snowy landscapes. With a breathtaking view over the Mont-Blanc Massif, our ski resort's village is the perfect place to discover french alps. As winter breaks don't always have to be about skiing , what are the best activities to experiment Combloux for non-skiers ? The Mont-Blanc region hosts a wide range of leisure, so that everyone can have fun without putting on skis! Here is an overview of the endless number of things to do in "The pearl of Mont Blanc".
With the wide range of activities available in our emblematic destination, it would be a pity to miss out on a rejuvenating vacation to the snow this winter, whether you like skiing or not !
From winter sports to relaxation in the heart of preserved nature, from culture to well-being... You will find in this article, an exclusive list of must-do activities to try out alone or with your friends and family around Combloux this winter, so that every moment of your stay in the Alps is a treat.
Thanks to a lot of unusual and original activities, you do not need to bring your skis to have fun in The Pearl of the Alps (Combloux's nickname) !
Top 5 family activities for non skiers to try in Combloux
As already mentioned, even when you don't ski, Combloux and its region– the Pays du Mont-Blanc – abounds in original leisure activities to combine - among sports, events, culture, fun, walks and discoveries - for a rich and varied winter break!
Regardless of their age and their expectations, both children and adults will not have a minute to be bored in Combloux.
01
Légendes de Combloux
This winter, immerse yourself in local history with the Legends of Combloux. Let yourself be surprised by this weekly themed event which revolves around various activities: theatrical wandering, videomapping, treasure hunt...
02
On s'amuse à Combloux
In front of the Tourist Office, find wooden games, giant games, bouncy castle and Tilou's lair to have fun at your leisure. Whether you are with friends or family, come and have a good time. Children under the responsibility of parents.
03
Balade en calèche dans le village
To the sound of bells, discover the village of Combloux differently. Sitting in a comfortable horse-drawn carriage, set off for 45 minutes to discover the different landscapes and hamlets of Combloux: Le Feug, Gemoens and Prairy and 15 minutes to visit the center.
04
Giant swing facing Mont-Blanc
Alone or with others (3 people max.), climb to 16m in height on an XXL swing, facing Mont-Blanc. Thrills guaranteed!
05
Luge 4 saisons
Live an unforgettable experience day and night. Alone or in a duo, climb into a toboggan and get ready for a great adrenaline rush between successive banked turns, tunnels and variations in altitude and speed.
A selection of original activities that will allow the whole family to make the most of every moment spent in the Pays du Mont-Blanc, without getting on the spatulas.
These activities have the added advantage of being shared, unlike skiing which is considered more of an individual sport.
Trying them out gives you the opportunity to share special moments with your loved ones in order to create precious memories for a lifetime !
Combloux's winter entertainments, dedicated to the children !
As usual, our charming village labeled "Family Plus" put the children in the spotlight !
Rather than resting on its laurels, Combloux is constantly diversifying and renewing its offerings to provide visitors of all ages with an ever-increasing range of quality leisure activities.
Let's discover together our picturesque village's animation especially designed for the kids
Strolling around Combloux, the favorite activity for non-skiers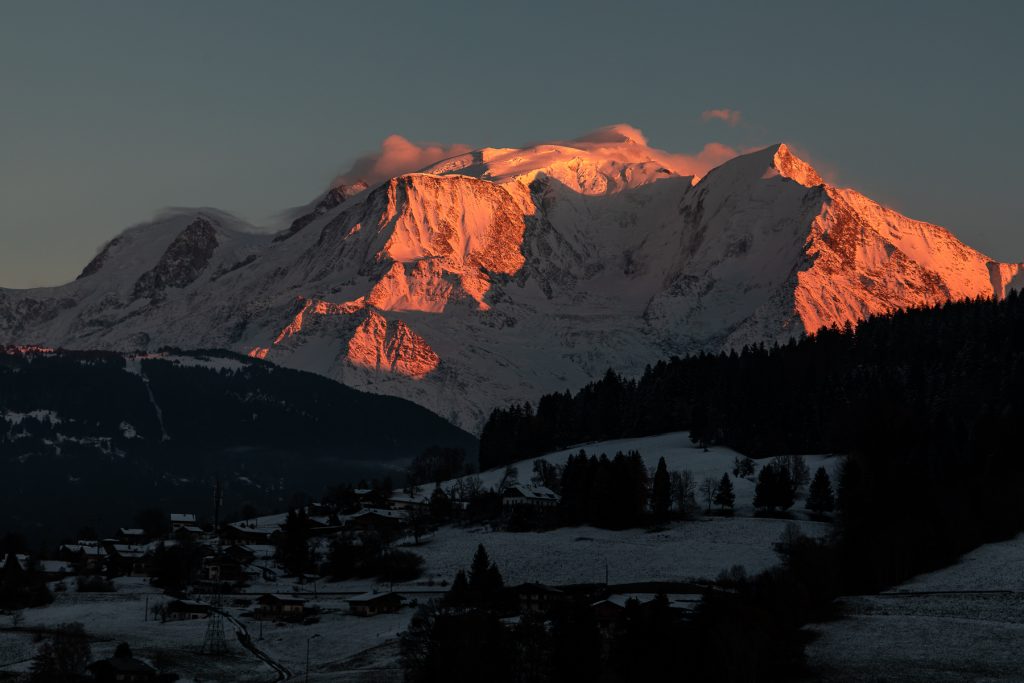 Lovers of wide open spaces know it: winter hikes reveal a world of silence and nature, timeless.
Whether you choose to go snowshoeing (subject to sufficient snow cover) or on foot, they are one of the best ways to soak up the serenity of the mountain trails, while taking a deep breath of fresh air.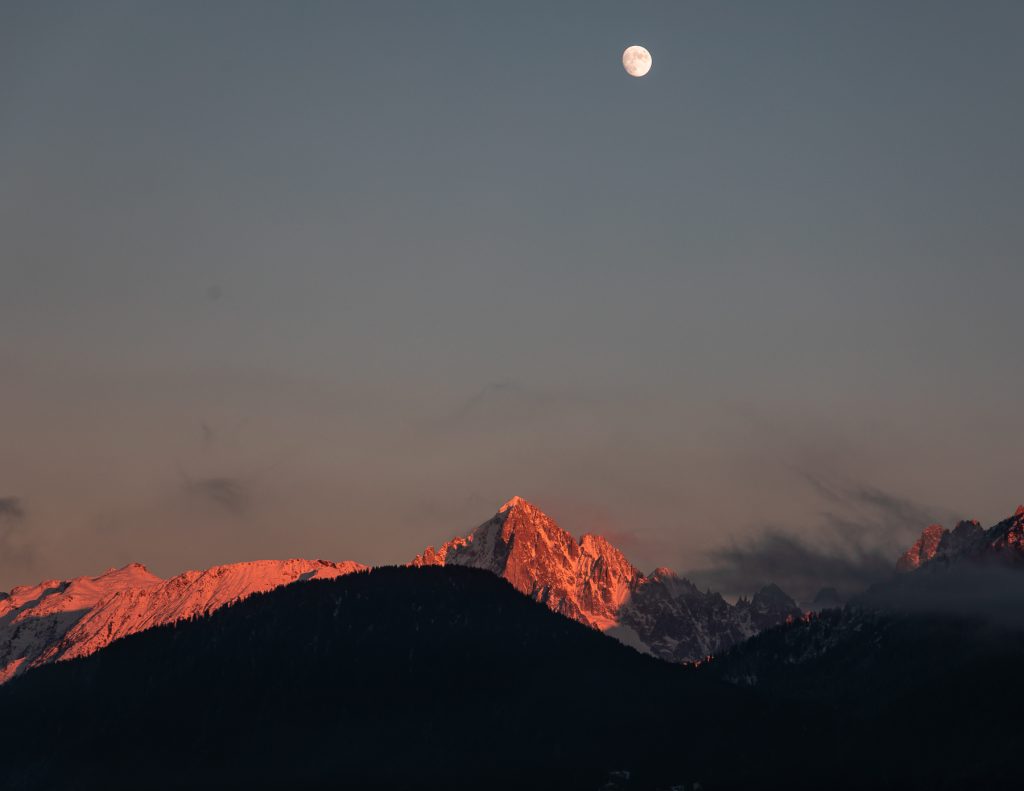 Accessible to all, hiking and snowshoeing have the advantage of being able to adapt to all profiles :
contemplative walks,
sports exploration,
treasure hunts
themed hikes,
there is a choice.
Combloux offers different hiking routes accessible independently, following the marked hiking trails.
Organize your walks with our local experts
A walk – alone or in the company of your entourage – to survey the natural spaces of Comblorans tempts you?
Visit us at the Tourist Office as soon as you arrive in Combloux: our destination experts will direct you to the best hiking routes !
---
Discover supervised hikes and let yourself be guided on our trails
To perfect your knowledge of the alpine environment in joy and conviviality opt for one of our supervised nature outings.
More than a hike, these group walks will make you discover, among other things:
uncrowded paths and unexpected places
the natural wealth characteristic of the region, its fauna and flora.
Abundant with suggestions for snowshoe and/or pedestrian outings throughout the winter season, find inspiration in our dedicated agenda!
Do you want to enrich your nature walks with a hint of education about the mountain environment? Unless you prefer a fun and simple approach to walking?
In addition to offering group excursions, our mountain specialists are fromexcellent teachers. They will be happy toliven up your moments of escape, whatever your wishes.
Thanks to their great adaptability coupled with a in-depth knowledge of the natural alpine environment, the hiking guides adapt the chosen route to the physical abilities of the participants.
As you will have understood, in Combloux the nature experience is endless, to satisfy all desires!
Lots of off-ski activities to try in Combloux and the surrounding area
Spend a winter stay in the mountains with your family and enjoy snow sports without skiing, it's possible !
Because you have the right to want to spend your holidays in unspoiled nature in the heart of the mountains without wanting to rush at full speed on snowy slopes, the resort of Combloux thinks of non-skiers.
Our ski area, renowned for its accessible and family-friendly skiing – pulls out of the game by offering all family members une wide variety of occupations. Something to share convivial moments without moderation. A boon for bring the generations together !
Whatever the age, desire or physical condition, in Combloux no one will be left behind. Everyone can thus discover the mountain environment differently while varying the pleasures during his stay.
01
Snowshoeing
Accessible to all ages, this mode of travel on snow is an excellent way to explore the natural spaces of Combloux covered in their sumptuous white coat.
02
Randonnée à VTT AE Les perles du Mont-Blanc
Come and ride an electric mountain bike and discover the mountain differently. Supervised by a qualified instructor, you will benefit from his precious advice and knowledge on our territory. An ideal family activity in Combloux in summer and winter!
03
Mountain Trott'
Come and discover the village off the beaten track! A perfect sporting activity to do with family or friends! Scooter, monitor and helmet provided.
04
Après-midi Trappeurs Enfants Hiver
Snowshoeing, sporting challenges, sledding, building igloos… so many unforgettable moments spent with friends, in total immersion in nature. Picnic / snack (to be brought) under Tipi.
05
Sledge
Tobogganing is an entertaining winter sport, fun, easy to practice and suitable for all children.
Our family resort with a 360° panorama offers two equipped spaces for this practice. So bundle up and take on the slopes of the resort!
06
Sortie en raquettes et nuit en igloo
It's first a snowshoe hike under the stars, then we share the fondue under a tepee heated by a wood stove and end with a cozy night in an igloo, in the light of candles. About 1h15 uphill. With Remy.
The Pays du Mont-Blanc, guarantor of an exceptional cultural heritage
Do you abhor skiing? Our alpine region has not finished surprising you.
Drop your bags this winter in Combloux, ideally located to explore the Kingdom of Savoy and let yourself be captivated by the cultural attractions of the Pays du Mont Blanc!
A great opportunity to enrich your historical culture while immersing yourself in the folklore of an authentic alpine village "in its own juice".
Jump with both feet into Savoyard habits and customs, through:
visits to the rich heritage of the Pays du Mont-Blanc
the discovery of local products and Haute-Savoie gastronomy
etc
Discover the cultural riches of Combloux
Does your tribe love museums and old stones fascinate you?
Combloux promises you an unforgettable cultural stay synonymous with discoveries. Our territory straddling Savoie and Haute-Savoie offers the curious and budding historians a real immersion in the past.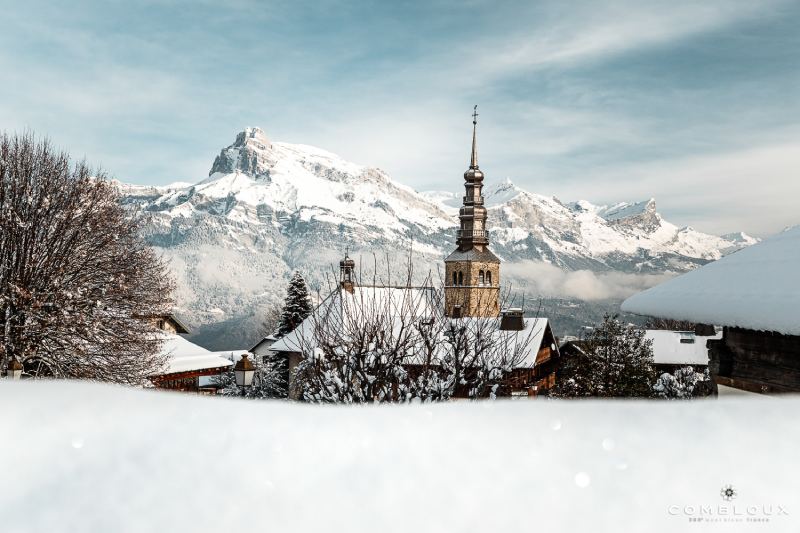 With a history that goes back several centuries, our emblematic mountain village contains many cultural treasures: the opportunity to perfect your knowledge of the territory as a family!
Become unbeatable when it comes to Combloran mountain culture! Our regional museums, new exhibitions, historical works and other monuments will satisfy the curiosity of young and old.
Visit of farms in Combloux: family immersion in Savoyard terroir
Do you want to pass on to your children the simple pleasures of life on the farm, sweet memories of a time you thought was over?
Don't believe it! Farms are still very present in the Savoy region.
Open all year round - which is ideal when you're looking to get away from board sports - the two farms in Combloux* will leave no family member behind. In these high places of leisure, there is no time to get bored: time flies by at breakneck speed.
The children will be able to take care of the animals, while learning the trades of exploitation. Parents will be seduced by the (re)discovery of the good taste of farm products. Young and old will be amazed by the milking of the cows.
This winter, explore the heritage of the Pays du Mont-Blanc!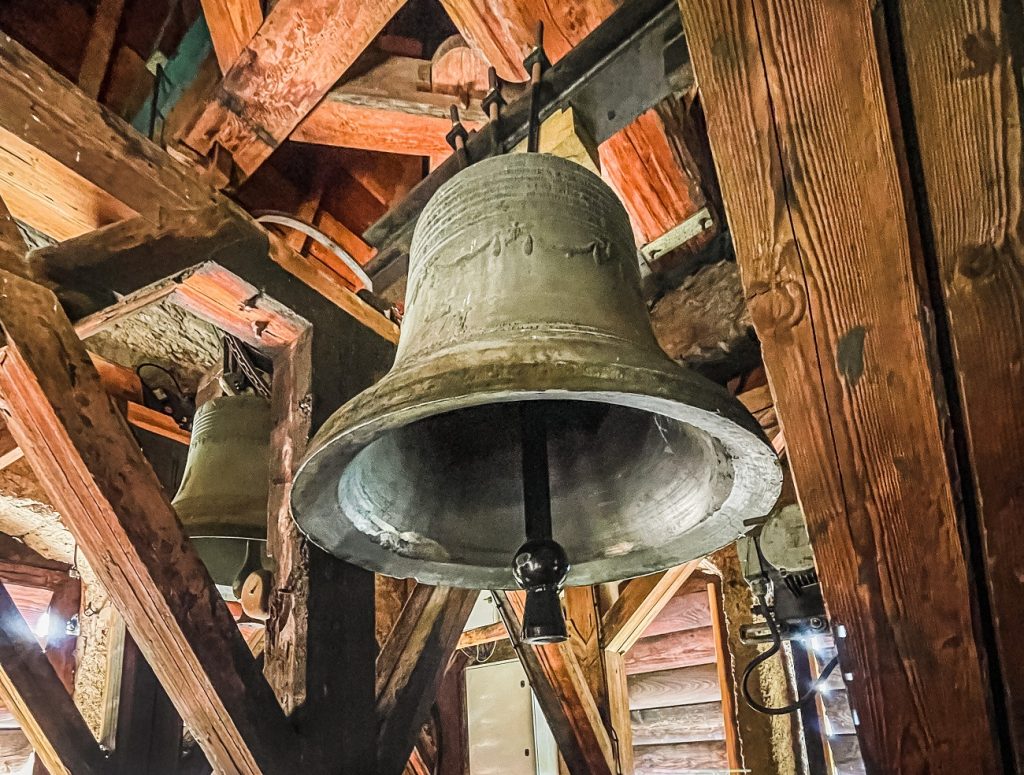 The country of Mont Blanc, our natural region at the foot of the highest peak in Europe, is a territory rich in culture and heritage.
It is not for nothing that this tourist center has bewitched visitors from all over the world for centuries. Among the localities of the Pays du Mont-Blanc, let us mention, among others, the famous Chamonix, Saint-Gervais les Bains, Megève…
Whatever your affinities, you will necessarily find your happiness there.
A well-being break facing Mont-Blanc
Snow holidays, whether you like skiing or not, it's finally the perfect time to relax and take care of yourself.
While your tribe is having fun, enjoy a privileged moment of escape and serenity with an exhilarating panorama of the surrounding mountains...
Thermalisms, spas, jacuzzis, saunas, hammams, swimming pool, yoga and much more, you are spoiled for choice. The Pays du Mont Blanc haswellness areas with everything you need to recharge your batteries.